John Woodcock: The all action MP
Hailed in the press this week as a 'have a go hero', shadow transport minister John Woodcock has as little time for anti-social behaviour as he does for being in Opposition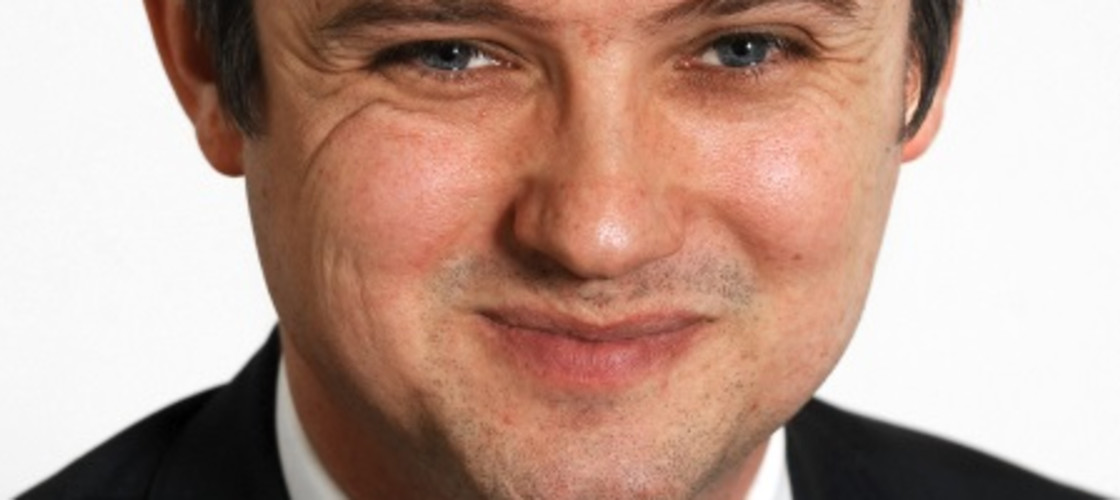 Shortly after this interview, John Woodcock's train journey back to his constituency took an eventful turn. The Labour MP decided to confront a 'rowdy gang' and ended up being threatened at Barrow station. His response? "I told him he shouldn't do that, that he'd regret that".
It's impressively no-nonsense stuff, but then John Woodcock appears to be an impressively no-nonsense parliamentarian. An MP for less than two years, and just 33 years old, Woodcock is already on the Labour front bench. However, he is clearly not content to hang around.
"We must not slip subconsciously into the mentality which says [that] what we need to be focusing on over these first few years, maybe this first term, is finding our feet and working out how to do things, and effectively leaving the job of working out how to get back into government to someone else," he argues from his Westminster office. "Consciously no-one thinks that, but we must not allow ourselves to."
The prospect of spending much of his career in opposition worries him. "We have got to be, this new intake, absolutely amongst the hungriest people at the forefront of pushing us, the Labour Party, to do whatever it takes to be able to get back into power and to be able to change things again. I and my colleagues do not want to be part of the equivalent of the 1979 generation of Labour MPs who… spent their best political years understanding how to do it, then fighting in opposition. We can't allow that to happen. Everything we do in the front line has got to be focused on getting back in."
Woodcock's obvious ambition is masked by a cheery, easygoing manner, but politics has always been part of his life, even if his initial career aspiration was to be a fighter pilot. He smiles at the memory.

"I got disabused [of that] at an early age when I was told I was colour blind. I can still remember looking at those clouded dots, and then being told what the consequences were."
Politics quickly filled the void. "My dad was a Labour councillor in Sheffield in the 'red republic' days of the 1980s. So I started knocking on doors from a very early age, trying to not get under people's feet." However, after the 1992 general election, the family divided in its political beliefs.

"I can remember my dad, in particular, being absolutely crushed by the defeat, and then he decided that John Smith was kind of too right-wing for him, and he left the Labour Party," Woodcock recalls, adding vaguely that his father "went to a number of other organisations".
However, Woodcock Jr became active with the Labour Party at Edinburgh University, and "for a while I couldn't really talk to my dad about politics – at the time he hated Labour with a passion". His father is now a party member again, and helped out at his son's 2010 election. "I've sort of drawn him back in… he may see that very differently."
Before graduating, Woodcock had briefly left university to try his hand at journalism, after being offered a job at the Scotsman. "I had some fantastic experiences… but then, after about a year or so, I wasn't sure whether I wanted to do that longer term. So I decided to go back and finish, and then went to the Labour Party from there."
After working for the party at the 2005 general election, Woodcock became an adviser to John Hutton, whom he describes as "one of those politicians who takes time to decide what is the right thing to do and the right way through a problem, then seeks to build a consensus for that change. That sounds obvious, but it's not always the way politics is done – there are lots of occasions in politics where people basically look at the public mood and jump that way".
The experience of working with Hutton has clearly shaped Woodcock's views on welfare, and he argues that "as you increase the support that you offer for people, it is right both for taxpayers and ultimately for people themselves to increase the level of obligation to engage with that support."

It's a tougher line than some in his party might be comfortable with, but Woodcock is adamant. "The 'something for something' approach that we put in was radical in intent… but we have to say it was a step on the journey, but it didn't go far enough, and it now needs to go further."
Given that Gordon Brown and John Hutton "had been on the opposite sides of some pretty bruising discussions over time", it was perhaps surprising that Woodcock's next move was to Downing Street, but he speaks warmly of the then PM, if not his working methods.
"You are trying to maintain your forward focus and strategic grip on the things you want to do for the British people, [and] at the same time things are just constantly coming at you day after day," Woodcock recalls of his time at Number 10.
"The setup in there at the time, and Gordon's way of working, was not always conducive to the longer-term approach, and there was always a tension. We were moved in at the beginning to the 'war room', this open plan office, and we had Sky and News 24 on the big screens, and there could be a tendency sometimes to get sucked into that immediate level of rebuttal where people needed to be keeping their eye on the longer-term strategic objectives."
That said, Woodcock believes that once the "spate of memoirs and the other things that have come out since he left office" have passed, Brown's leadership during the banking crisis will receive greater credit. At the time, however, after watching things get "progressively more difficult", he quit Downing Street and applied for the Barrow and Furness seat made vacant by the retiring Hutton.

"I'm really blessed to get the chance to be on the front line and make a contribution in my own right, [which] I just find, ultimately more fulfilling than even advising the PM. I think it's great to be on the front line," he says of his decision.
After a bittersweet election night in which he won his own seat and watched Labour lose power, Woodcock voted for David Miliband in the Labour leadership race, but has since thrown his weight behind Ed.

"I feel really happy that I've been able to be a part of Ed Miliband's team. I just want to help in whatever way I can. We've all got to roll up our sleeves. I think at any level of politics, criticising from the sidelines is not really where it's at. Seeking to change peoples' lives is actually understanding what you yourself can do, and making the best contribution you can to it."
It comes back to one goal: "Ed has been able to lead the debate on the more responsible economy and in showing what a shambles the Health Bill is, but on both of these things it shows the impotence of being in opposition. Ultimately you need to be in power to change people's lives."
For Woodcock, specifically that means changing transport. "We have to understand the pressures that are in people's lives in transport, due to the failure of government policies to stand up for them," he states, before arguing that rail passengers are being squeezed "in a way which is palpably unfair". He also accuses the Tories of "on the face of it keeping the free bus pass for pensions…but taking away their buses", while "squeezed motorists are feeling the pinch like they've rarely felt before."
It's an all-consuming job, but there's still time for a life outside politics. "It is magical having a little one but I want to see her grow up and I want her to feel that she's got a dad. That is my number one priority," he says of his young daughter. He's also taking part in the Keswick-to-Barrow walk – "we're going to be running most of it" – to raise money for a terminally ill teenage constituent. "I don't want to get to the first weekend in May and think I'm not remotely prepared for this," Woodcock adds with a smile.
Preparation won't be a problem. As that recent incident on the train to Barrow testifies, John Woodcock would rather get involved than risk regrets.