Lord Lawson: Brexit would mean checks at Irish border
Controls would be set up on the border between the UK and Republic of Ireland if Britain leaves the European Union, Lord Lawson has said.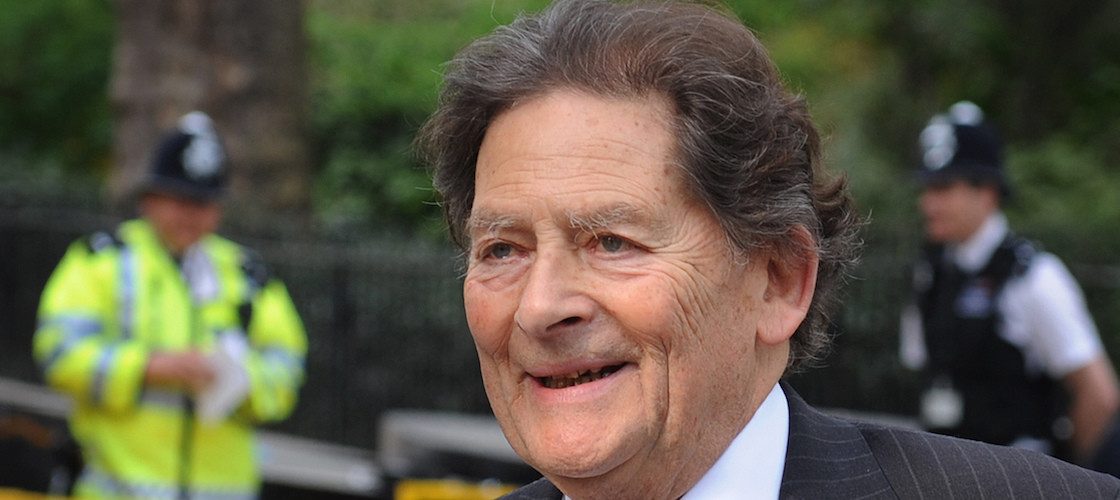 The former chancellor said checks would be needed to stop the 310-mile border being used as a "back door to migration" from the EU into the UK.
Asked on the Andrew Marr Show how Brexit could affect the relationship between Northern Ireland and the Republic of Ireland, he replied:
"The Irish are, for historical reasons, a special case and they will remain a special case. The Anglo-Irish relationship is a very, very special relationship and it will continue to be so."
It was then put to him that EU nationals could make use of free movement rules to travel to the Republic of Ireland, then use the open border to reach the UK.
He responded: "That could be stopped. There would have to be border controls, but not a prevention of genuine Irish coming in."
The Conservative peer sits on the board of the Vote Leave campaign.
Justice Minister Dominic Raab, who is also supporting Brexit, bolstered Lord Lawson's comments by refusing to rule out an end to the Irish open border.
He told Sky News' Murnaghan show: "If you're worried about border controls and security... you couldn't leave a back door without some kind, either of checks there with any country or assurances in relation to the checks that they're conducting, obviously.
"Otherwise, everyone with ill will towards this country would go round that route."
Their comments contradict the message of Boris Johnson, another Conservative in a senior role in Vote Leave, who said in February the Irish border arrangements would be "absolutely unchanged".
"There's been a free travel area between the United Kingdom and the Republic of Ireland for, I think, getting on for 100 years," the Mayor of London said.
"There's no reason at all why that should cease to be the case."