IMF: Brexit's impact on the economy would be 'negative and substantial'
The International Monetary Fund has stepped up its warnings of "negative and substantial" effects for Britain if it leaves the European Union.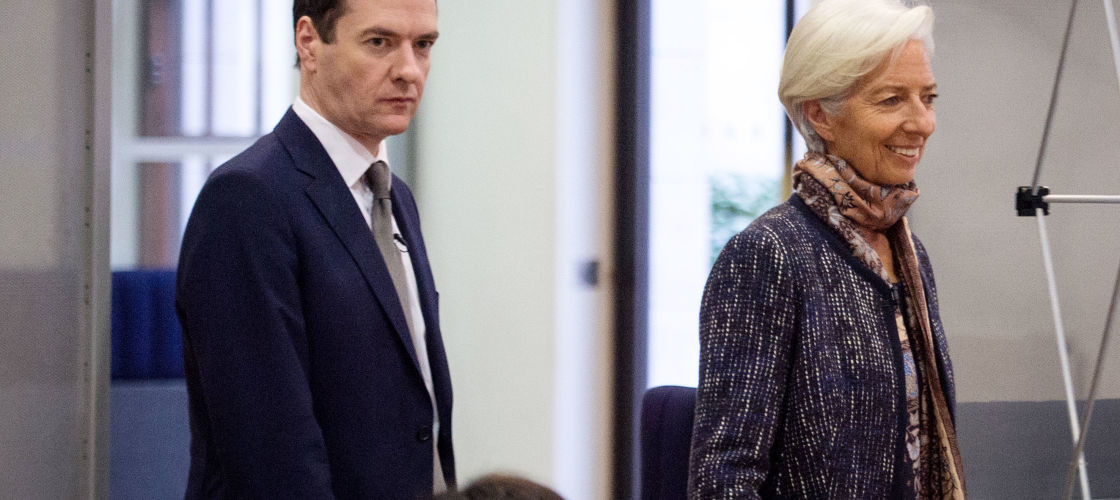 The organisation published a report on the UK's economy claiming that "heightened uncertainty" in the run-up to the referendum had hit investment and hiring.
Publication of the IMF's Article IV report was delayed by 24 hours out of respect for Labour MP Jo Cox, who was killed on Thursday.
The IMF said Thursday's referendum was the "main near-term economic uncertainty" facing the UK.
"While recognizing that this choice is for UK voters to make and that their decisions will reflect both economic and noneconomic factors, directors agreed that the net economic effects of leaving the EU would likely be negative and substantial," a statement on behalf of the IMF's executive board read.  
"In the event of a vote to leave, directors recommended that policies be geared toward supporting stability and reducing uncertainty. In the event of a vote to remain in the EU, directors concurred that macroeconomic policies should focus on promoting steady growth and continuing to reduce vulnerabilities."
If Brexit occurs, the IMF's report predicts effects on financial market stability that are "negative and could be severe", as well as "considerable political risks" associated with trying to negotiate new trade terms with the rest of the EU.
The UK would become less attractive to investors, the IMF warns, with the financial sector liable to be hit hard.
"UK financial firms may lose their 'passport' to provide financial services to the single market, and much euro-denominated business may eventually move to the continent," the report says. "Such effects could over time erode London's status as Europe's preeminent financial center."
Growth in the UK is forecast to be 1.9% this year and 2.2% in 2017, with the unemployment rate at 5% in both of those years.
The IMF leaves open the possibility that a Remain vote "could foster stronger growth" than its current assumptions, however, due to a rebound in the financial markets.