Lord Holmes: Government must act on dangerous 'shared space' projects
Conservative peer Lord Holmes calls for a rethink on 'shared space' initiatives ahead of his debate in the Lords this afternoon.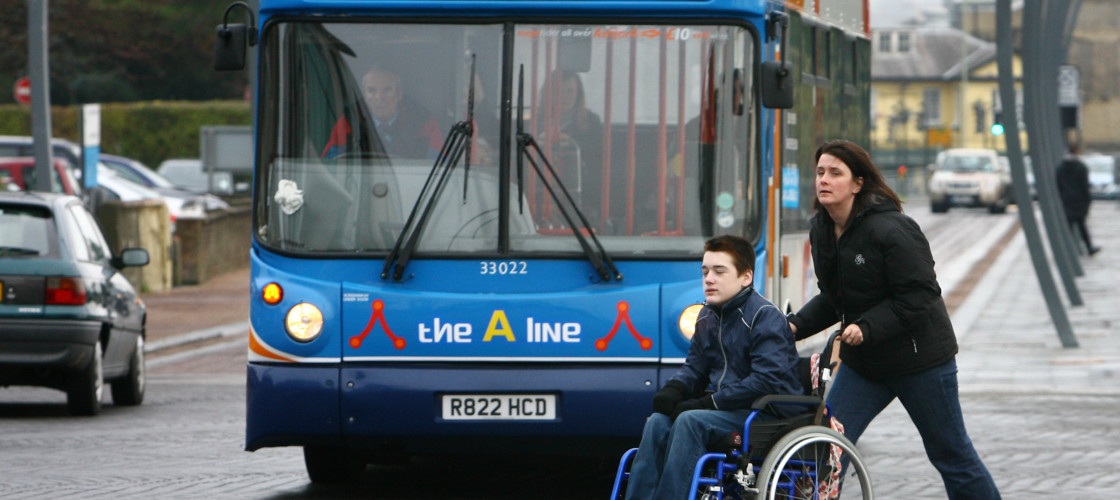 This afternoon (15 October) I will be asking the Government about what they are doing to protect people from a completely disastrous and increasingly popular design approach known as "shared space".
"Shared Space" is a concept in street design that removes rules and regulations about where people should be and who has 'right of way' in a public area. In most shared space schemes this means getting rid of pedestrian crossings, kerbs and signs and minimising road markings. The intention, as stated by the Department for Transport, is "to change the way streets operate by reducing the dominance of motor vehicles, primarily through lower speeds and encouraging drivers to behave more accommodatingly towards pedestrians." This intention is laudable and goes a long way towards explaining its popularity. I believe another reason for its popularity is psycholinguistic, "sharing" is so much more appealing than "segregation" and all the awful connotations attached to that word. But the role of government is to make sure that policy is robust and evidence based and not based solely on good intentions and pretty words.
__________________________________________________________________________
RELATED CONTENT

Chaos, confusion and catastrophe: Lord Holmes describes the impact of shared space on UK streets


Guide Dogs support Lord Holmes' debate on 'shared space' projects

__________________________________________________________________________
The reality of shared space is absolutely not the reduced dominance of motor vehicles and improved driver behaviour so fondly imagined. There is very little research into shared space and no reliable data which is what prompted me to conduct my own survey into experiences of shared space.
My report, published in July, "Accidents by Design"showed some dramatic results with sixty-three per cent of respondents reporting a negative experience of shared space. 
Even more worryingly, thirty-five per cent said they actively avoided shared space, that's over a third of people planned out of their local community. The research also indicated a significant under reporting of accidents in these shared spaces and there have been some dreadful fatalities on "shared space" roads in just the last few weeks.
My research surveyed all road users, pedestrians, cyclists and drivers and found the schemes unpopular across all user groups however blind and visually impaired groups are particularly effected by the schemes.
Guide Dogsare now conducting their own survey into shared space and RNIB supports my recommendations that there should be an immediate moratorium on shared space while impact assessments are conducted. Accessibility audits of all shared space schemes and a central record of accident data including courtesy crossings must be defined and monitored.
Finally the Department for Transport must update their guidance so that local authorities better understand their responsibilities under the Equality Act 2010. I do hope that the debate this week will be an opportunity to really consider what can be done to improve the situation. More than anybody I want better pedestrian environments, slower speeds and mutually considerate road users but shared space doesn't deliver this and excludes so many, it must be stopped!
See Guide Dogs' response to the debate
here.