Plans to cut the size of the House of Lords are a 'stitch-up', say campaigners
Proposals aimed at reducing the size of the House of Lords have been branded a "stitch up" by campaigners.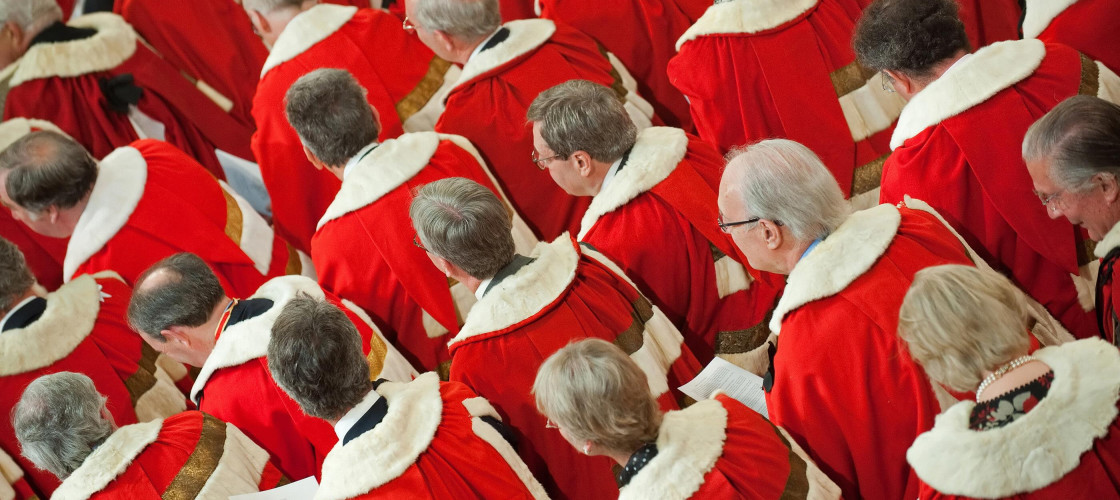 The Electoral Reform Society said the inquiry into reforming the second chamber should also look at moving towards making it elected system.
Peers voted unanimously in favour of exploring options on how to reduce the size of the Lords in December.
But in their submission to the Lords Speaker's inquiry, the Electoral Reform Society said keeping it as an unelected chamber would continue to provide a "constant incentive for PMs to pack it with party donors and advisers".
They said: "We are disappointed that the inquiry is not accepting submissions about whether Peers should be elected or appointed.
"As we have noted in the past, the size and composition of the Lords go hand in hand: it is oversized because there's a constant incentive for PMs to pack it with party donors and advisers.
"Moreover, limiting the size alone does nothing to address the serious related deficits that go alongside its composition – among many, its lack of representativeness, the 'cronyism' it is perceived to embody, and its fundamental lack of accountability.
"This limitation risks creating a public perception that the inquiry is a 'stitch-up' – rather than it being a stepping stone to a more representative, modern upper house, very limited reform becomes an end point or 'shut-off valve'."
But a House of Lords spokeswoman told the BBC that "it is not within its terms of reference to consider whether members should be elected" and the Electoral Reform Society "appears to have misunderstood the committee's role".
The UK's upper chamber has faced intense scrutiny over the possibility that peers could disrupt the passage of the Article 50 bill, which has passed the Commons stage.
The legislation passed the House of Commons last week with MPs voting by 494 to 122 in favour of kick-starting the process of taking Britain out of the EU.
Brexit Secretary David Davis said it was the "patriotic duty" of Lords to exercise the will of the British people.
A Number 10 source said: "The Lords have an important role in scrutinising and debating the Bill, a Bill that passed with no amendments and gives effect to the will of the people. We welcome them exercising this role."