Former Labour MP says Sacha Baron Cohen should 'go back to Kazakhstan and die'
Hollywood star Sacha Baron Cohen has been urged to "go back to Kazakhstan and die" by the former MP of the town he lampoons in his latest film.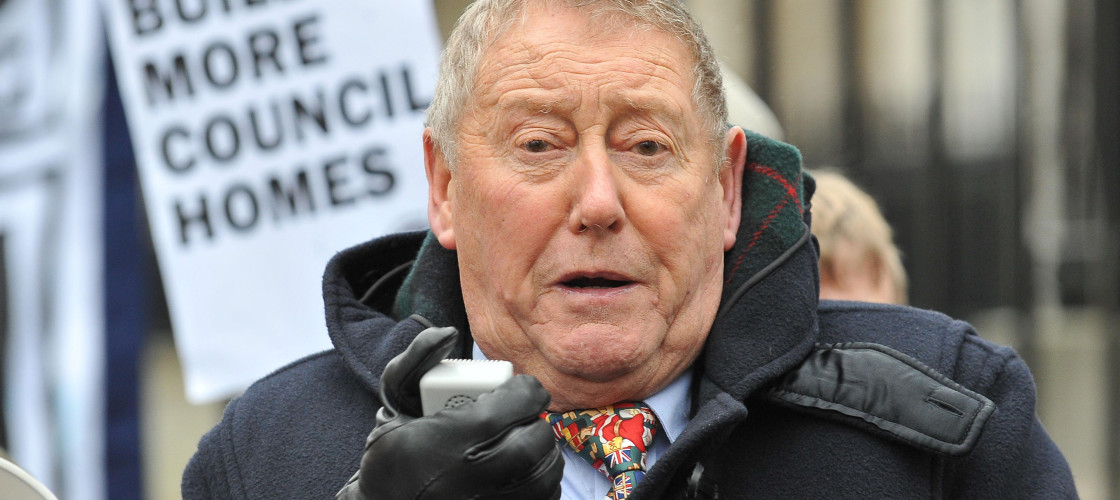 Austin Mitchell said 'Grimsby' was "a total distortion of a wonderful little community" and suggested the Ali G star should be electrocuted.
His outspoken comments came in a review of the film for The House magazine.
_______________________________________________________
RELATED CONTENT
Austin Mitchell: Labour would hold Great Grimsby 'even with raving paedophile candidate'  
Thoughts before going: Austin Mitchell
_______________________________________________________
In the movie, Baron Cohen plays England football hooligan and dad-of-11 Norman 'Nobby' Butcher, who lives in the Lincolnshire fishing town and whose long-lost brother is an MI6 assassin.
Mr Mitchell, who was the MP for Great Grimsby for 38 years until he stood down at the last election, said his reaction after watching the film was "furious anger".
In a reference to Baron Cohen's hit movie 'Borat', about a Kazakh journalist travelling through the United States, he said: "Why doesn't he get back to Kazakhstan and die? Being public enemy number one in Grimsby puts him in greater danger than the Kazakh accolade, which only involves hanging by his toe nails. We're more inventive than that."
He added: "It shows nothing at all of the real charm of our town, its sense of community, it's friendliness, the best fish and chips in the world at Steels, its pride, its low cost of living and all the other things that make it such a good place to live.
"We're the alternative energy capital of the world. On our new electric chair Sacha could be the first man to be executed by sustainable energy.​"
Grimsby was released last month to mixed reviews.