Cameron 'pumped up' for campaign
David Cameron today turned up the passion as he told small business leaders he was "pumped up" for the election campaign.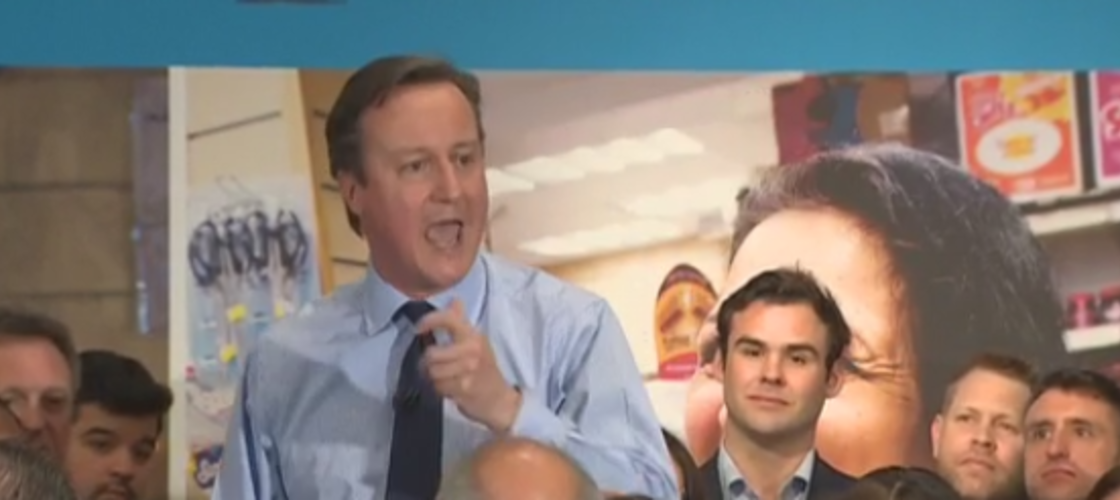 The Prime Minister billed the election in ten days' time "a battle for the backbone of Britain" - pitting his pro-business agenda against a Labour government he claimed would "wreck" the economic recovery.
He also sought to refocus the debate on the economy away from a dry set of statistics, arguing that a solid economic performance was integral to everything important to voters.
_____________________________________________________________
RELATED CONTENT 
Tory donors lay into Cameron over 'cynical' election campaign
David Cameron on Tory campaign: It's the economy, the economy, the economy
5,000 small businesses back Tories in letter
Bar Council responds to Cameron's small business manifesto
______________________________________________________________
Read the full speech here along with highlights of Mr Cameron's question and answer session afterwards.
"The economy is the pay packet you take home at the end of the month; the economy is about the dreams we've got for our children and a better life; the economy is the good school we want for our children, it's the hospital bed we want when we are ill. That is what the economy is about, that's what this election is all about."
'BLOODY LIVELY'
While the themes of his speech were familiar, it was the Prime Minister's impassioned and combative delivery that caught the eye. 
Asked by reporters what was behind his apparent change of tone, Mr Cameron replied: "If I'm getting lively about it it's because I feel bloody lively about it!"
The Prime Minister promised to "work the hardest I've ever worked in my life" to make sure he remains in government after 7 May.
'PUMPED UP'
At the launch of his party's small business manifesto, Mr Cameron said he had been inspired by the experience of meeting entrepreneurs who have taken risks to start their own company.
"When I hold those receptions at Downing Street and when I get the people who got start-up loans coming into Downing Street and telling me what they've done, often giving up a well-paid career, taking a risk, having a punt, having a go, that pumps me up," he said.