IDS: Tories 'may or may not' detail welfare changes
Iain Duncan Smith today said the Tories "may or may not" include details of planned welfare cuts in their election manifesto.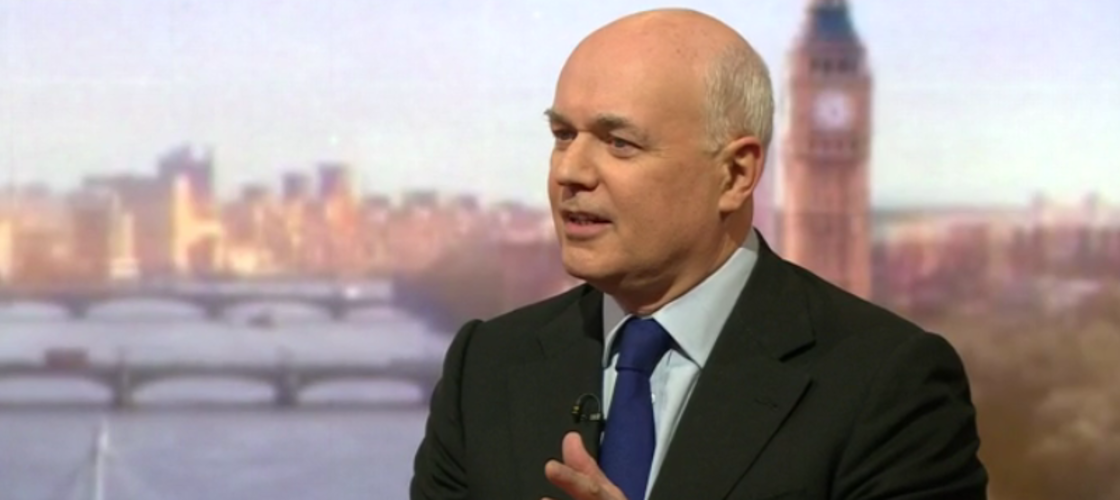 In recent weeks the Conservatives have been under pressure to set out their plans, but Mr Duncan Smith would not commit to precise proposals being in his party's manifesto.
"They know for certain that we are going to save that £12bn...we may, we may not decide that it's relevant to put something out there about those changes," he said.
____________________________________________________________________
RELATED CONTENT

Miliband courts 'grey vote' with pensioner promise 


74k families face further benefit cuts 

____________________________________________________________________
The Work and Pensions Secretary told the Andrew Marr Show ministers had already set out a quarter of the planned cuts, while the rest will be spelled out "when the time is right".
"No decisions have been made; as and when decisions have been made of course we will be very open to the public. I haven't made decisions and we haven't made decisions; it would be dishonest to say we've made decisions but we're just going to keep it all secret – that's not the case," he said. 
Mr Duncan Smith said that "loads and loads" of possible plans are being discussed within the Department for Work and Pensions, but no concrete decisions have yet been made.
He did however imply that certain plans were already in the pipeline, saying: "What I will say is there are things we want to do that are of life-changing dramatic effect, and that is about getting people back to work and improving their life chances."