Nicola Sturgeon says Scottish economy 'fundamentally strong' despite £15bn black hole
Nicola Sturgeon has insisted Scotland's economy is "fundamentally strong" despite her government's own figures revealing it has a £15bn hole in its budget.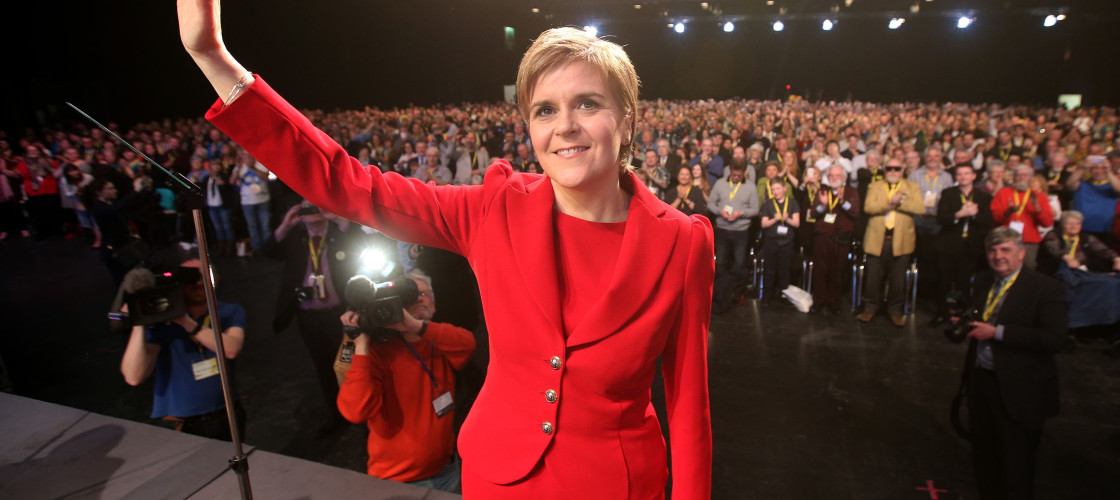 The SNP leader came out fighting in an interview on the BBC's Sunday Politics, insisting her country was well equipped to balance the books despite the fall in North Sea oil revenues.
Ms Sturgeon spoke out the day after she unveiled plans to launch a fresh "initiative" to persuade Scots to support independence at her party's spring conference.
______________________________________________________
RELATED CONTENT
Oil price slump leaves Scotland with £15 billion black hole  
Nicola Sturgeon to launch fresh independence drive  
Nicola Sturgeon: Brexit will 'almost certainly' lead to second referendum
______________________________________________________
Last week's Government Expenditure and Revenue Scotland (GERS) report showed Scotland raised £53.4bn in taxes in 2014/15, but spent £68.4bn.
It meant public spending per head in Scotland was £1,400 higher than the UK average.
The First Minister admitted they were "a very difficult and challenging set of figures".
But she said: "If you look at the last 10 years our fiscal position has been broadly similar to the rest of the UK. There have been years when it has been much better than the UK's. Onshore revenues are growing at a faster rate than the fall in offshore revenues, we've got higher employment than the UK, faster productivity growth.
"Our economy is fundamentally strong and that would have been a very good basis to become an independent country.
"You don't look at the fiscal position of a country on the strength of one year's figures. If I go back to 2008/09, the UK's relative deficit was double that of Scotland's."
Ms Sturgeon added: "I'm not standing here denying the challenges the Scottish economy has, in the same way that the UK economy has challenges and countries across the European Union have challenges.
"The point I'm making is there are real strengths in the Scottish economy and the question should be how we build on those strengths."
The SNP boss said economic forecasts showed that the non-oil tax revenues are set to increase by £14bn over the next five years, "many, many times the fall in offshore revenues for that period," she added.
She also accused Westminster of squandering the revenues raised since oil was discovered in the North Sea more than 40 years ago.
"We've got a deficit like many other countries," she said. "We've got a particular issue because of the fall in North Sea revenues.
"I actually think it's not an indictment of the case for independence, it's an indictment of Westminster mismanagement that unlike Norway we don't have a massive oil fund to help us pay for that."