Neil Carmichael: Mind the Gap
New Education Committee chair Neil Carmichael talks to John Ashmore about boosting Britain's productivity, and ensuring all schools aim for excellence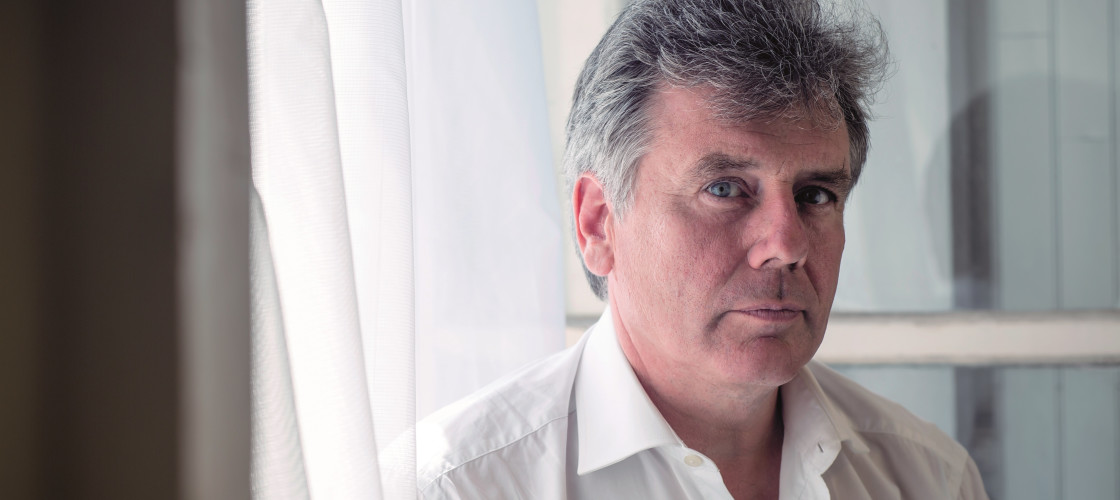 Neil Carmichael is speaking animatedly about Waterloo, but the newly elected chair of the Education Select Committee is not giving a history lesson as such. Rather he is extolling the virtues of a factory in his Stroud constituency that made the famous red uniforms for Wellington's men back in 1815.
"It's 200 years since Napoleon was defeated by the Duke of Wellington, and if you look at our outfits they were all red and they were in fact made in my constituency. That's quite impressive, is it not? It actually stimulated a really interesting set of innovations…in mills, cutting equipment, lawnmowers, the same principle was used in lawnmowers," he enthuses.
It is this pioneering industrial past that Carmichael hopes both the Government and his committee can help restore. Since the election in 2010 he has worked hard on promoting engineering and manufacturing in his own Gloucestershire constituency, introducing a 'Festival of Manufacturing' that has now been running for four years.
"We get businesses of all types, but mainly engineers and manufacturers, to interface with schools and colleges so that parents and pupils get to understand exactly what life is like in a factory, which is often a place which is cleaner than most households, literally brimming with innovation and excitement and also a place of opportunity." 
RELATED CONTENT 
Education secretary Nicky Morgan vows focus on pupil wellbeing


Government hits out at MPs over Trojan Horse report


Government unveils exam targets to reduce 'coasting' schools


New look Ofsted inspections 'could force schools to become academies' – ATL
Before entering Parliament, Carmichael had a pretty broad CV. He's worked as a lamb and beef farmer in his native Northumbria, then as a lecturer in politics at various universities, been a school governor and worked with a law firm on business in Eastern Europe.
Growing up in the north-east with state schools he describes as "not particularly good" has helped shape his own outlook on and interest in education.
"I also spent a lot of time as a governor of schools in the north-east so I could see weaknesses in school leadership and the consequence that had for young people,  so ever since then I've been absolutely determined to improve the quality of leadership and governance," he explains.
He sees the challenge for the Government as two-fold – improving skills and making sure child protection is up to scratch. "I think there are two challenges, one is to make sure we deal with the productivity gap in the British economy and that's all about making it possible for young people to see a route towards certain skills and training, in engineering, for example – but that's not the only area – and I think that is something the Education Committee can help with. And secondly to make sure we've got a properly open and free society and by that I mean I'm really talking in terms of child protection and various issues like that."
As a father of three children who are still in school, Carmichael certainly has skin in the game when it comes to schools policy. He is enthusiastic about the grammar schooling his own children have benefited from, but he is not one of those Tory (and Ukip) types that think everything was better when there were more grammar schools. "I have two grammar schools in my constituency, they're excellent schools and they've educated my three children, they're all still going to grammar schools. My opinion is that they should be allowed to expand, but that future schools should not be grammar schools."
Instead, he argues, the state sector should provide such excellence across the board that grammars are not seen as a necessity for bright children from modest backgrounds to get on. "I think that the types of school we are starting to see are the ones that we need to have. I genuinely believe that all schools should be providing excellent education for all of their pupils, so I don't think grammar schools or new grammar schools, at least, would contribute to that." 
Does he fear that with free schools, academies, grammars and comprehensive the state system is becoming a bit fragmented? "I don't think fragmented is the right word, I think that what's important is the provision of choice so we have a range of schools to suit the needs of parents, of pupils and of the workplace."
He points to University Technical Colleges as an example of the kinds of school that cater to the diverse needs of different types of students and, crucially, to British businesses.
At the same time he says the UK ought to be considering the sort of system some of our continental neighbours have, with a very strong vocational path from an early age. "I think that ironically the rather complicated system in Germany is one we should be looking at, because of course they've got more sandwich situations, they've got a more obvious route to technical education and I think that benefits a certain part of their economy. But I don't think that is the only way of education."
Another country Carmichael is hugely complimentary about is Poland. He spent some time in the middle of the last decade working with a law firm there and was clearly extremely impressed by its economic turnaround since the fall of the Soviet Union.
"I'm particularly proud that when I was first a student Poland was inside the Iron Curtain with amazing poverty, virtually no political rights and a system of government which was not likely to do any useful reform at all. Today the Polish economy has been growing pretty substantially," he says.
"I could see why it was going to do that when I worked in it because the standard of education was very high, the ability to communicate through using other languages was extraordinary, the access to students who had covered STEM subjects was very, very impressive and the general work ethic was good."
While it's too early to say exactly what work will be undertaken under his chairmanship, Carmichael points to three distinct roles he sees for the committee.
The first of these is the traditional role of being "quite robust in our scrutiny of government". While Carmichael's voting record has been loyal to David Cameron, he insists that will make him no less effective a critic of the Government where appropriate. "Loyalty in terms of division lobbies is quite different from making sure policies are properly implemented, decisions are properly made," he argues.
But Carmichael is adamant that the committee should not just be scrutineer but also a "thought-provoking tool of the parliamentary system", actively contributing to the formulation of government policy.
This links with the third role he envisages for the Education Select, namely breaking down the "silo mentality" in Westminster by working with other committees on areas of common concern.
"Select committees obviously reference the department and that's understandable and at first port of call absolutely natural. What we should do, however, is work across the areas of policy so that we see how that might produce even better policy-making and, actually, better scrutiny."
He has already held discussions with the Labour chair of the BIS Committee, Iain Wright, about a major joint report on the UK's productivity problem. Despite working some of the longest hours in the EU, the UK is still lags behind similar nations in terms of output per worker. 
Might one solution be to move towards an economy where people work fewer, more productive hours, with more free time? "That's the logical thing isn't it? Because basically the French corporate sector or the Germany economy as a whole would probably be able to knock off on a Thursday if it wanted to make as much as we do by Friday, so there is an opportunity here of providing more leisure time."
As well as the traditional areas of schooling such as the curriculum, the DfE is now one front in David Cameron's "full spectrum" response to the threat of Islamist extremism. Indeed, just last month the Government published new guidelines for schools to spot children who could be at risk of being influenced by extremists groups.
Carmichael suggests the Government has the right idea but could go even further in taking on radicalisation.
"I think it's certainly an area where we do need to continue to be vigilant and I think it's necessary to ensure that schools are not effectively used for the purposes of promoting extremist views," he says. "It is understandable that government is looking at it in the way that it is but I think possibly we need to keep a more ruthless eye on it still."
In his new role he may end up finding himself criticising Whitehall, but would he ever be tempted to follow the likes of Rory Stewart and John Whittingdale into a government job?
He gives the archetypal politician's answer: "I've been elected for five years and I'm going to do this job first" – before adding that "you never say never".