Tory heavyweights William Hague and Michael Heseltine back Theresa May over Hinkley Point delay
Two Conservative heavyweights have defended Theresa May's decision to review the new nuclear plant at Hinkley Point.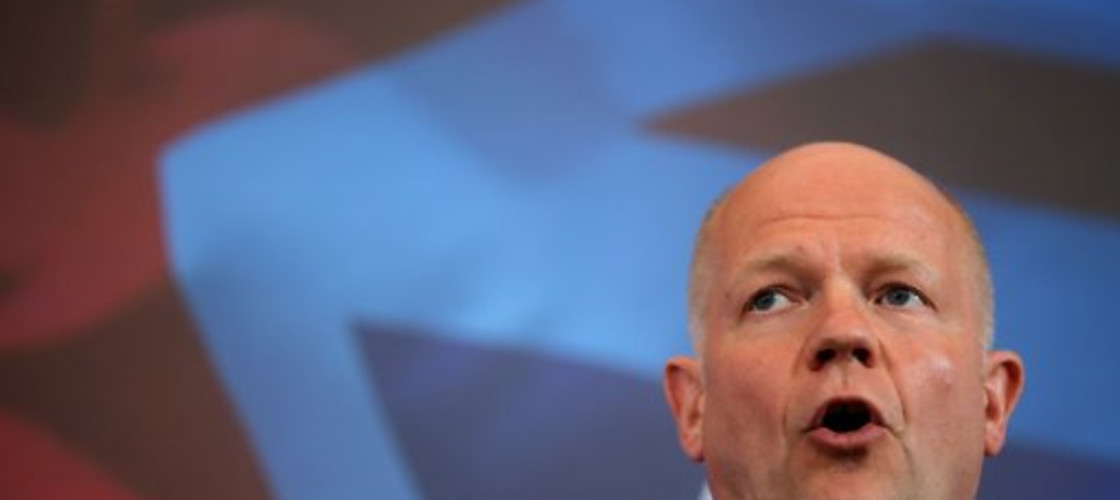 The project was last week given the go-ahead by French giant EDF, which is building the plant and financing the majority of the £18bn cost.
But Mrs May ordered a pause on the final decision, with reports suggesting she has concerns about the involvement of China, which is due to invest £6bn in the plant, in the UK's nuclear sector.
The move has led to Treasury minister Lord O'Neill, a close ally of former chancellor George Osborne, reportedly considering his future in the Government.
But Lord Hague and Lord Heseltine have both backed the Prime Minister's decision.
In a piece for the Daily Telegraph, former Conservative leader Lord Hague wrote: "While greater trade and investment with China is clearly beneficial for both countries and is to be encouraged, Theresa May is quite right to take the time necessary to evaluate the Chinese role in our nuclear power."
And Lord Heseltine, the former deputy prime minister, said it was not the case that the delay showed a reticence towards big infrastructure projects.
"That is not a question of being anti-infrastructure; it's a question of her view – a perfectly legitimate view, if I may say so – about the security implications of Hinkley Point," the Conservative peer told Radio 4's the World at One.
"She as home secretary has not been that deeply involved in the detail. Now as prime minister she has a very different and much wider responsibility.
"She's fully entitled to ask those basic questions. That is not anti-infrastructure; it is pro-national security."
A statement put out by Business, Energy and Industrial Strategy Secretary Greg Clark last week said: "The Government will now consider carefully all the component parts of this project and make its decision in the early autumn."
Mrs May's chief of staff, Nick Timothy, has previously written that security experts fear the Chinese could "build weaknesses into computer systems which will allow them to shut down Britain's energy production at will".
China has responded to the decision with dismay and urged Mrs May to give the green light to the project "as soon as possible".
A statement from China's state news agency Xinhua yesterday warned that delaying the project "adds uncertainties to the 'Golden Era' of China-UK ties''.
"China can wait for a rational British government to make responsible decisions but cannot tolerate any unwanted accusation against its sincere and benign willingness for win-win co-operation," its article said.