Public support for fracking at lowest level yet
More people oppose fracking than support it for the first time, according to a long-running poll.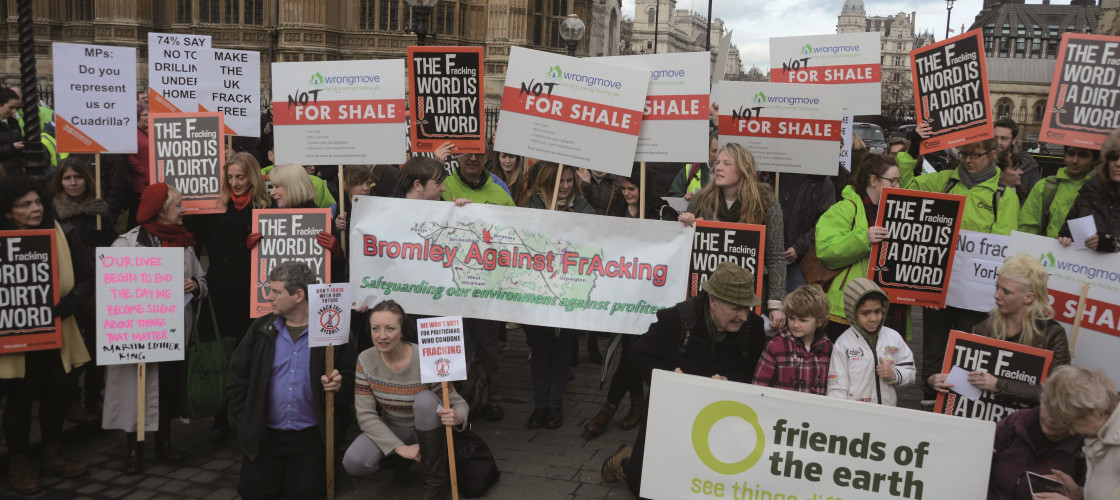 A YouGov survey for the University of Nottingham shows opposition to the controversial energy extraction process at 41%, down from 36.1% a year ago.
It shows a rapid decline in support for the process, which now stands at 37.3%, down from 46.5% last year and 58% in the summer of 2013.
The revelations are a blow to the government, coming just days after Communities and Local Government Secretary Sajid Javid announced plans to begin drilling at a site in Lancashire.
In a controversial move, ministers overruled local objections to give the go-ahead to fracking at the Preston New Road site near Blackpool, while permission at another nearby site was stalled.
The findings suggest opinion has not shifted since Prime Minister Theresa May pledged to grant cash payments to local people affected by nearby fracking sites.
And they showed shale gas as the least acceptable energy source among the public, from a range of renewable, fossil and nuclear fuels.
The rise in support up to 2013 and subsequent decline suggests highly publicised demonstrations by environmentalists, such as a long 2013 protest at a prospective site in East Sussex, were a major factor.
Sarah O'Hara from the University of Nottingham said: "It is clear that people are not only concerned about possible impact on their immediate environment, something that dominated early debates around shale gas but importantly are beginning to think more broadly about the implications for greenhouse gas emissions and future climate change."
Ken Cronin, Chief Executive of Ukoog, the trade body that represents the shale industry, said: "We have long believed that once people get to see how little impact shale gas exploration has on the environment and communities then attitudes will swing strongly in favour."
Hydraulic fracturing involves blasting water into rock to release shale gas.