Debate: Is fracking the answer on energy security?
Is fracking the long-term answer to the UK's energy security needs? Or do the risks outweigh the rewards? Lib Dem MP Norman Baker and Conservative MP Nigel Mills discuss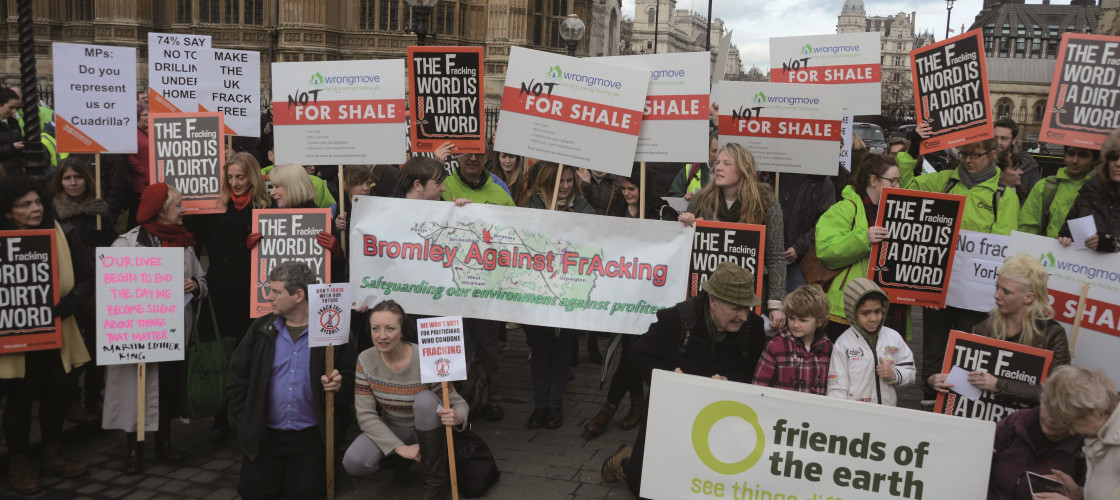 From security of supply to environmental damage, the case for fracking has not been made, writes Norman Baker 
"We're going all out for shale." So said the Prime Minister. And so the Government has recently pushed through, with the tacit support of Labour, a policy to maximise the exploitation of fossil fuel reserves. It's a long way from the shots of the Prime Minister in the Arctic, huskies in tow, worrying about climate change.
The aims of energy policy are uncontroversial: to secure security of supply, ideally indigenous supply, in order not to be held hostage by other countries; to help to meet our climate change targets; and to use the energy supply to create jobs and, ideally, to keep prices down. Sadly, the Government's policy on fracking does not achieve those objectives.
On security of supply, the Chancellor has said that there is "huge potential" from fracking; the Treasury that the potential is "too big to ignore". Yet the recent report from the UK Energy Research Centre disagrees. Professor Jim Watson, UKERC research director, said: "It is very frustrating to keep hearing that shale gas is going to solve our energy problems—there's no evidence for that whatsoever...it's hype… Shale gas has been completely oversold. Where ministers got this rhetoric from I have absolutely no idea. It's very misleading for the public."
Data from the US, where it is easy to extract oil and gas, suggest that, at best, only 5% of the oil may be extracted from shale. For the Weald here in the UK, the estimate that 1% might be recoverable, equivalent in total to just two months of UK consumption.
"An alternative energy strategy is available. We have immense potential for wind, solar, hydro, wave and tidal power in this country" 

But should we looking to expand fossil fuel use at all? In the "World Energy Outlook 2012", the International Energy Agency concluded: "No more than one-third of…reserves of fossil fuels can be consumed prior to 2050 if the world is to achieve the 2° C goal". And Mark Carney warned recently that the vast majority of fossil fuel reserves are "unburnable".
So if we end up with a massive shale gas industry, we are building in reliance on fossil fuels to a large degree for an indefinite period. If, however, the shale gas reserves are not realisable, we will spend a lot of money and time on something that does not produce much at all. Either way, it does not make sense.
Then there is the issue of methane leakage. US studies have shown that up to 9% of methane can escape into the atmosphere, and over a 20-year timeline, methane can be 86 times more powerful, greenhouse gas-wise, than carbon. Therefore, there is a real danger that far from being something that aids us in reducing carbon emissions, shale gas, if not controlled properly, could be as bad as coal.
The Countryside Alliance points out that fracking means "potential threats to the countryside, including: implications for land used for development; potential threats to other land users; pressure on local infrastructure; increased demand for water resources; waste management problems; increased light, noise and emission pollution; and increased risk to the local ecosystem and communities, such as habitat fragmentation, threats to local wildlife and contamination of water systems".
There is also a concern about water resources. The point has been made, quite rightly, that 27% of catchments in England and Wales only have enough water for additional abstraction 30% of the time. My water company tells me that there is less water per head of population in my constituency than in Sudan. The idea of vast amounts of water use for fracking concerns me.
On energy bills, the Chancellor has said that shale is "a real chance to get cheaper energy for Britain". But Lord Browne, the chairman of the UK's leading shale gas company, Cuadrilla, has said that fracking will not reduce gas prices.
An alternative energy strategy is available that would provide security, aid efforts to reduce climate change and produce jobs: further investment in renewables. We have immense potential for wind, solar, hydro, wave and tidal power in this country.
The Government is doing a great number of good things for renewable energy, which now meet 17% of our energy needs. I argue that there is potential for much more. Investing in green energy creates green jobs, and I am delighted that the Energy Secretary has given the go-ahead for a wind farm off the Sussex coast that will create some 300 jobs at Newhaven in my constituency.
Norman Baker is Liberal Democrat MP for Lewes 
Shale gas has the potential to solve our energy needs. We can't afford to pass this chance up, writes Nigel Mills 
I believe that fracking has the potential to provide an answer to the UK's energy security. It's clear that gas is going to continue to play an important role in heating our homes for many years to come, and I'm sure we would all agree that it would be beneficial if we were able to establish a domestic supply here in the UK.
Our consumption of gas in the UK is showing no signs of slowing down. With 84% of all homes heated by gas, and whilst North Sea Oil production has sharply declined in recent years, forecasts show that we will be importing 80% of our gas consumption by 2030, with the predicted import bill a staggering £15bn per year. It's becoming increasingly clear that we need to explore the possibility of a domestic supply to continue heating our homes.
I believe shale gas could provide a viable solution to our increasing gas import bill amidst growing uncertainty. The British Geological Survey have made a central estimate of 4.4 billion barrels of shale under our feet here in the UK. Whilst we can't be certain of what quantity we will be able to extract, can we really afford to ignore its potential and keep this potential domestic gas supply under the ground - where it could remain if environmental campaigners get their way. 
"With over 50 years' experience regulating an onshore oil and gas industry, we're well-equipped to handle the extraction of shale" 

What I would say to these people is, can we really afford to pass this up, especially when the experts consistently agree that, properly regulated, shale has real potential?
I find that environmental campaigners tend to ignore the importance of gas here in the UK and in their homes – they continue to use gas to heat their homes whilst questioning the potential at this premature stage, without providing any sort of alternative. They also tend to ignore the environmental and economic benefits and the experts' advice – that properly regulated shale production is safe.
We need to explore the viability of a domestic supply – imported gas generates no tax revenue and minimal domestic jobs. According to an Ernst and Young report last year, a UK Shale Gas sector could create 64,000 jobs and benefit the economy by £33bn. A further report by the Institute of Directors in 2013 found that shale could meet up to a third of UK peak gas demand by 2030, cutting our net imports by around £8bn per year, with investment reaching £4bn per year.
There is progress to be made, and we need to make sure the regulation is right; regulations need to be robust and clear to make them easy to enforce and also for the public to have confidence in them. People are understandably concerned about how this industry will be regulated, however, here in the UK, we have over 50 years of experience in regulating the onshore oil and gas industry nationally, which I think makes us well-equipped to regulate the extraction of shale gas.
Regulation goes hand-in-hand with public perception – it is vital we get it right to put people's minds at rest and improve the public's perception. The Infrastructure Act has recently received Royal Assent and I hope with this, we can look forward to the results of the 14th Licencing Round with anticipation for progress for what could be a real solution to securing the UK's energy security.
Nigel Mills is Conservative MP for Amber Valley