Labour peer John Hutton: Emily Thornberry is a 'mouthpiece' for the anti-Trident lobby
Former Defence Secretary John Hutton has accused Emily Thornberry of being a "mouthpiece" for the anti-Trident lobby as Labour's civil war erupted once again.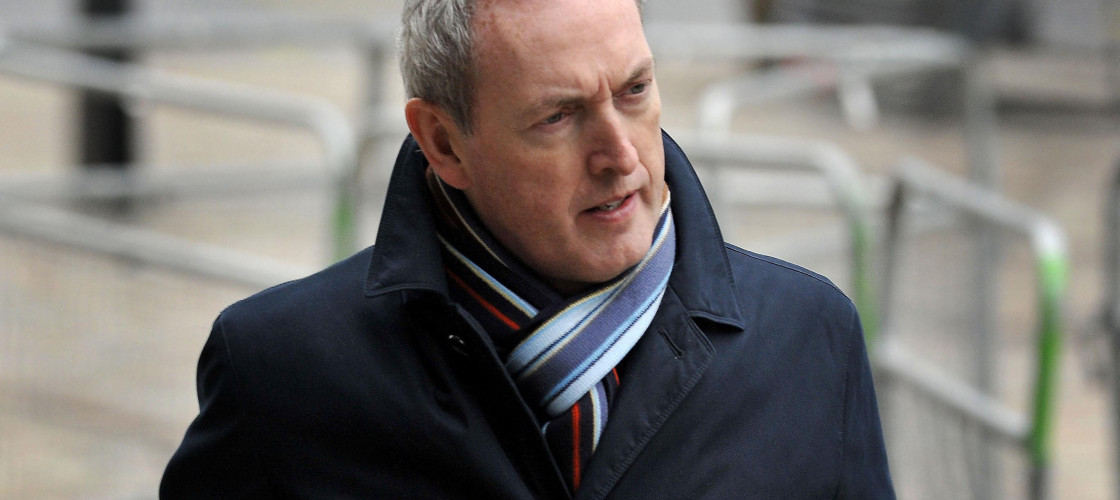 In an exclusive article for PoliticsHome, the Labour peer said the Shadow Defence Secretary "belittles our party" by claiming that underwater drones could make the UK's nuclear submarines obsolete.
He said the "tired old science fiction" had been debunked by military experts, and said Labour must maintain its backing for Trident if it wants to "retain any credibility on defence whatsoever".
________________________________________________________
RELATED CONTENT

Andy Burnham: Labour Trident policy agreement 'impossible' 


Emily Thornberry angers Labour MPs by comparing Trident to the Spitfire 


Lord West: Corbyn's unarmed Trident plan is dangerous and nonsensical
________________________________________________________
Lord Hutton's tirade follows Ms Thornberry's disastrous appearance in front of the Parliamentary Labour party last night.
She was widely attacked for comparing the Trident nuclear weapons system to Second World War Spitfires.
Expanding her argument on the Today programme this morning, she said: "There are forthcoming generations of drones that can work under seas. Now, at the moment they have two problems; one is communications and the other is battery life. But I was explaining to the PLP that I'd actually met one of the Young Turks at the moment who is developing these drones and they are very hopeful that in the next 10 years or so that actually the seas will no longer be opaque.
"The idea of the Trident replacement is that it can hide in the sea. If technology is moving faster than that then it may well be that Trident will not be able to hide. And if that's right, then if we are to bet everything on mutually assured destruction, we have to be assured that it is going to work. And if it can't hide anymore, that is a problem."
FANCIFUL
Lord Hutton, who served as Defence Secretary from 2008 until 2009, said: "I have bitten my tongue on a number of occasions recently as fanciful notions on defending the country have been aired in the name of the Labour Party, which I had the privilege of serving as defence secretary.
"But it would be wrong not to challenge what Shadow Defence Secretary Emily Thornberry said on the radio this morning: namely, that the prospect of futuristic drone technology could soon be able to detect the Royal Navy's deterrent submarines and thus render the seas 'transparent'.
"It would be lamentable for Labour to use this tired old science fiction as an excuse not to vote for the programme it devised in government and has continued to support in opposition."
He added: "To understand the true reason why the threat of drones are being wildly exaggerated now, one need only to look at who is doing the exaggerating. In the main, they are people who have been implacably opposed to the renewal programme for many years and have simply changed the stated reason for their opposition as each argument is knocked down.
"These nay-sayers behave like children jumping from sandcastle to sandcastle as the tide washes each fresh objection away.
"It belittles our party for Ms Thornberry to become their mouthpiece after only a month in the job, while apparently dismissing those who may have devoted their whole life to countering the nuclear threat."
"If Labour wants to retain any credibility on defence whatsoever, it had better recognise the abject futility of what it's leadership is currently proposing and stick to the path of support for the submarine renewal programme."
WILDERNESS
Former Labour frontbencher Jamie Reed said the Labour leadership had decided to "pursue electoral defeat" on Trident.
He wrote in the Spectator: "The leadership knows that an anti-Trident policy will lead to rejection at the ballot box. It knows that this is a litmus test of credibility. The leadership knows that an anti-Trident position means taking a pass on power; it's an open-armed, wide-eyed, deliberate embrace of the wilderness."
Former head of the Navy and Labour peer Lord West said the suggestion that drones could target submarines was "against the laws of physics".
Meanwhile, Labour MP Clive Lewis suggested Britain could share its nuclear weapons with France.