Trident could be vulnerable to cyber attack, warns former Defence Sec
The UK's nuclear deterrent system could be rendered obsolete unless it can be protected from cyber attacks, former Defence Secretary Lord Browne has warned.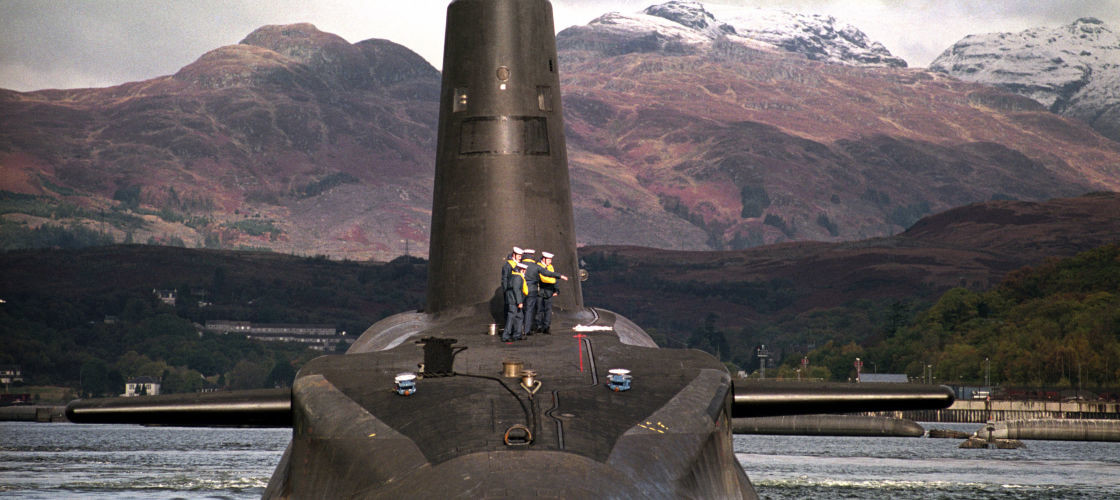 The former minister, who served in the Ministry of Defence between 2006 and 2008, told the BBC unless Trident's "weak spots" were protected, "there was no guarantee" of it being an effective nuclear deterrent.
He claimed ministers have an "obligation" to ensure the system is assessed against the risk of a cyber attack.
"If they are unable to do that then there is no guarantee that we will have a reliable deterrent or the Prime Minister will be able to use this system when he needs to reach for it," he said.
But Sir Malcolm Rifkind, another former Home Secretary, said the "whole point" of Trident was to act as a deterrent against the UK's enemies.
"The whole point of our nuclear weapons is not whether they would work - 100% guarantee - if they were ever required. You think they will do," he told the BBC.
"The question is whether an enemy contemplating aggression would be prepared to take the risk."
SNP
Long-held opponents of Trident the SNP are holding a vote in the Commons seeking to reject the renewal of the nuclear deterrent.
The decision will not be binding, but the Labour leadership has urged its MPs to abstain on the vote, with Shadow Chancellor John McDonnell labelling the move an "SNP stunt".
But it emerged after last night's meeting of the parliamentary Labour party that pro-Trident MPs, including Jamie Reed and John Woodcock, would be voting in favour of renewal today.
SDSR
The news comes after the Government's Strategic Defence and Security Review revealed that Trident's price tag is now £31bn, up £6bn from the previous estimate of £25bn.
A further £10bn has been set aside as a "contingency fund".
Confusion was prompted after the 96-page document also revealed that there will no longer be a so-called "main gate" decision, which would have seen MPs being given the final say on whether the project goes ahead.
But David Cameron sought to assuage MPs' concerns that they would not receive a vote on the renewal of the nuclear deterrent.
"Obviously at the appropriate moment, we'll want to have a vote in this House. I'm very keen that we have a vote," he said.
Renewal of the deterrent is expected to take 20 years with the first vessel coming on stream in 2030.
Whether or not Labour will support Trident renewal will be decided in its upcoming defence review. 
Leader Jeremy Corbyn disagrees with the replacement of the submarines, but large numbers of his MPs - including Shadow Defence Secretary Maria Eagle - believe it should be renewed.