Jeremy Corbyn hits back at defence chief in Trident row
Jeremy Corbyn has called for Britain's most senior soldier to be disciplined after he said he would be "worried" if the anti-nuclear Labour leader became Prime Minister.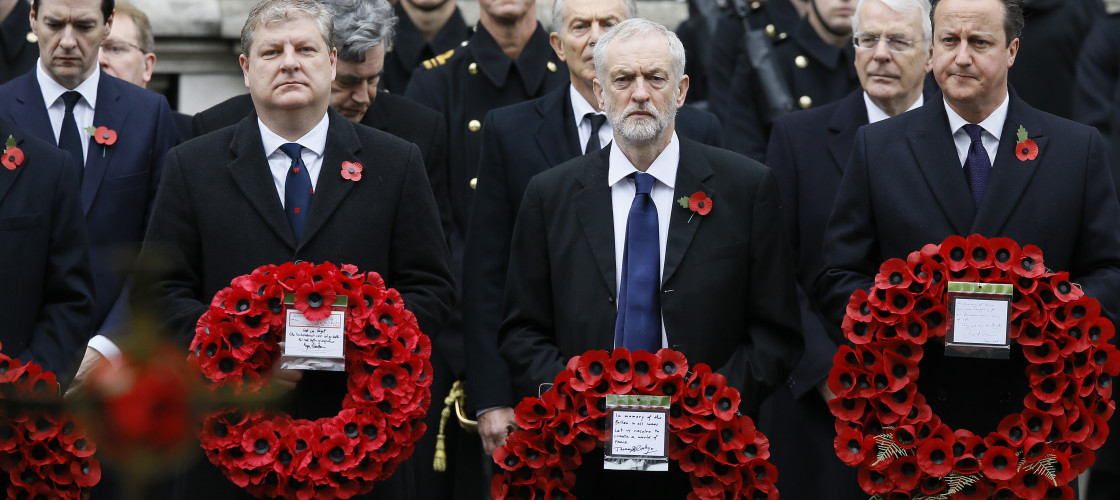 Mr Corbyn said it was "a matter of serious concern" that General Sir Nicholas Houghton, the chief of the defence staff, had got involved in a political debate.
He said it had "breached a constitutional principle" that military leaders should remain politically neutral.
__________________________________________________________
RELATED CONTENT

'Prime Minister Jeremy Corbyn would worry me', says defence chief 


I'd never use Britain's nukes, says Jeremy Corbyn 


Labour votes to back Trident renewal
__________________________________________________________
The Army boss spoke out during an interview on the BBC's Andrew Marr Show this morning.
He was asked how he felt about Mr Corbyn becoming Prime Minister, given he has already said he would never authorise the use of Britain's Trident nuclear missiles.
Sir Nicholas said: "Well it would worry me if that thought was translated into power as it were.
"There are a couple of hurdles to cross before we get to that [Jeremy Corbyn winning an election], but the reason I say this, and it is not based on a personal thing at all, it is purely based on the credibility of deterrence.
"The whole thing about deterrence rests on the credibility of its use. When people say 'you are never going to use the deterrent', what I say is you use the deterrent every second, of every minute, of every day. The purpose of the deterrent is that you don't have to use it because you successfully deter."
But a furious Mr Corbyn hit back, revealing he had written to Defence Secretary Michael Fallon demanding he take action against Sir Nicholas.
In a strongly-worded statement, he said: "It is a matter of serious concern that the chief of the defence staff has today intervened directly in issues of political dispute.
"It is essential in a democracy that the military remains political neutral at all times.
"By publicly taking sides in current political arguments, Sir Nicholas Houghton has clearly breached that constitutional principle. Accordingly, I am writing to the defence secretary to ask him to take action to ensure that the neutrality of the armed forces is upheld."
Meanwhile, Mr Corbyn attended a Remembrance Sunday event in his Islington North constituency this afternoon, after representing the Labour party at the Cenotaph alongside David Cameron and other political leaders.
As always, at the North Islington war memorial in Manor Gardens. Reading Futility by Wilfred Owen
#RemembranceSunday
pic.twitter.com/LXiNL4ltOH

— Jeremy Corbyn MP (@jeremycorbyn)
November 8, 2015