Cameron insists Libya intervention 'right thing to do'
David Cameron has made an impassioned defence of his Britain's decision to take part in airstrikes that helped to remove Colonel Gaddafi in Libya.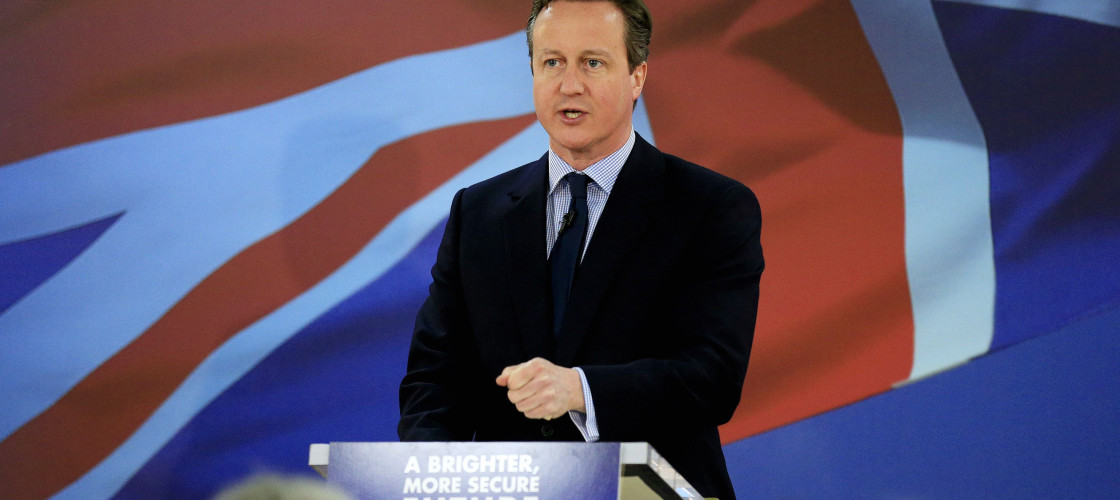 Approximately 1,300 people are believed to have drowned over the past two weeks while trying to reach Europe in boats launched from Libya.
Some critics, including Nigel Farage, have suggested that the West's decision to help the opposition overthrow the Gaddafi regime in 2011 contributed to the current chaos, which has left the Libyan government in control of only a small portion of the country.
_____________________________________________________________
RELATED CONTENT

Nigel Farage: Migrants in Med should be sent back


David Cameron: We need to do better on tackling migrant crisis


Boris: Send special forces to Libya to stop migrant boats


William Hague: UK intervention not responsible for Libya migrant crisis


Farage blames Cameron 'fanaticism' for Libya migrant crisis

_____________________________________________________________
But Mr Cameron insisted the decision was the "right thing to do".
When put to him by one of the questioners on a BBC Newsbeat special that he tried to "stabilise Libya… by bombing it", Mr Cameron described the comments as "inflammatory".
"Colonel Gaddafi was haring down to Benghazi and promising to kill his own people like rats in a sewer. I, with President Sarkozy in France, stopped that by making sure there was a military operation.
"We stopped a genocide. Would you have rather we'd done nothing, let a genocide take place? Would you feel better as a British citizen?"
The Prime Minister continued to challenge his questioner: "You're asking me lots of questions, why don't you answer a question?"
He added: "What you're suggesting is we should have stood aside and had a genocide take place in Libya, that's what you're suggesting. I profoundly disagree. Really disagree. I was prime minister at the time, I could see what was happening, I could see people were going to be slaughtered in their hundreds, possibly in their thousands. I had a choice: act and stop it or stand to one side? We acted and it was the right thing to do."
EU MEETING
Mr Cameron will attend a meeting of EU leaders tomorrow to discuss the migrant crisis in the Mediterranean.
He said earlier today the UK and EU needed to "do better" and identified enhanced search-and-rescue operations, stopping traffickers and better support for the countries of origin of many of the immigrants as the three factors that needed to be addressed.
Boris Johnson, the Mayor of London, suggested British special forces should be sent to Libya to stop the traffickers, while Mr Farage, the Ukip leader, said the UK should sent "what is left of the Royal Navy to go and try and help people who are in such plight".