Anti-war campaigners face backlash over 'intimidatory' tactics
A furious backlash has erupted after Labour MPs were threatened with de-selection if they vote in favour of bombing in Syria.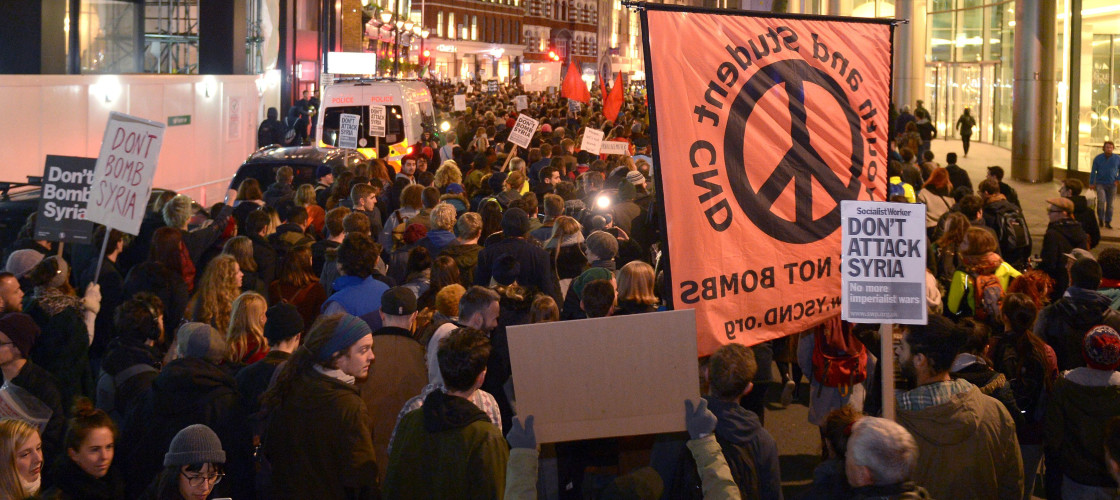 Several have received emails from campaigners warning them they will face a "vote of no confidence" from their local party members unless they oppose RAF airstrikes.
A demo was staged last night outside the constituency office of prominent backbencher Stella Creasy, who says she has not made up her mind yet.
_______________________________________________________
RELATED CONTENT

Jeremy Corbyn warns against moves to de-select Labour MPs 


Labour support for bombing Syria falls as vote looms 


David Cameron brands Jeremy Corbyn a 'terrorist sympathiser'
_______________________________________________________
Many others have received emails from Momentum, the pro-Jeremy Corbyn campaign group, warning them they face dire consequences if they back the war.
The tactics have prompted a wave of anger from Labour MPs on both sides of the debate.
Also not ok. Very much not. With you
@stellacreasyxxx
https://t.co/eVsAsZWrGS

— Alison McGovern (@Alison_McGovern)
December 2, 2015
People using Syria for their political ends to get rid of MPs are utter scum. You are colluding with your enemies https://t.co/uqEpwHWIPn

— Jess Phillips MP (@jessphillips) December 1, 2015
Protesting outside someone's home is a step too far. I will be voting against air strikes. BUT sensible arguments persuade not intimidation

— Diane Abbott MP (@HackneyAbbott) December 2, 2015
Speculation is mounting that Ms Creasy, the MP for Walthamstow, could be one of those facing de-selection from hard-left activists in her constituency, prompting Shadow Chancellor to defend her today.
@JamieMcBastard @PeoplesMomentumJamie, it has been denied several times now. Stella's a great MP & deserves all our support. John

— John McDonnell MP (@johnmcdonnellMP) December 2, 2015
The deep splits within Labour burst into the open again as MPs prepare to vote tonight on whether to join the US-led coalition bombing Isil targets in Syria.
At least 30 Labour MPs are expected to defy their leader by backing military action.