John Longworth accuses government of 'peddling hyperbole' about Brexit
The former head of the British Chambers of Commerce has accused the Government of "peddling hyperbole" with warnings about the possible consequences of Brexit.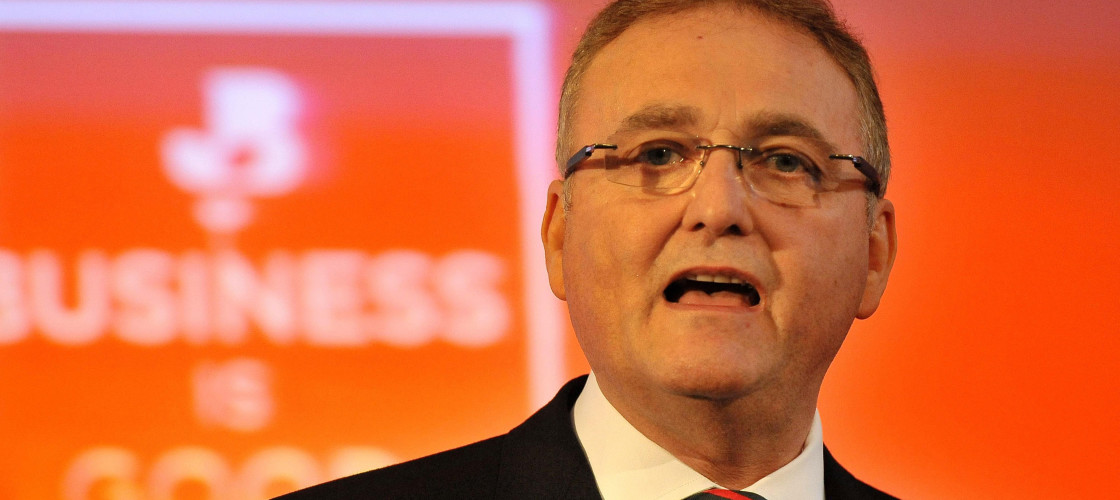 John Longworth also indicated his interest at playing a leading role in the campaign for Britain to leave the European Union.
He resigned as director general of the BCC after declaring his support for Brexit in a speech last week.
_______________________________________________________________
RELATED CONTENT
BCC chief John Longworth quits over Brexit backing
Boris Johnson: Suspended BCC chief 'crushed' by EU 'Project Fear'
________________________________________________________________
The BCC issued a statement last night saying Mr Longworth's personal views risked "causing confusion" with the organisation's official position of neutrality on the debate.
He has now given an interview to the Daily Telegraph lambasting the Government for its conduct in the campaign so far.
"It is highly irresponsible of the government of the country to be peddling hyperbole," Mr Longworth said.
"It is alright for the campaign groups to do it because they are promoting a particular position.
"But the government has to be responsible. And the fact of the matter is that there is a chance that the country will vote to leave.
"If the Government keeps peddling the line that it will be a disaster if we leave, which it actually won't be, they are going to put the country in a position where it will be damaged if we do."
Speaking later to reporters, Mr Longworth said he would "consider" being a spokesman for the Out campaign and insisted he "wouldn't be surprised" if representatives contacted him soon.
'PUSHED OUT'
Mayor of London Boris Johnson, who is backing Brexit, said it was "very sad" that Mr Longworth had effectively been "pushed out" of the BCC for his views on the EU.
The Uxbridge and South Ruislip MP also expressed his interest in seeing the former director general joining the campaign for Britain to leave the European Union.
"I think it is very sad that somebody like John Longworth who's given a lot of time, a lot of thought to the needs of British business and industry should be basically pushed out for saying what he thinks," he told Sky News.
He added: "I very much hope now he'll be joining this movement." 
Mr Longworth earlier thanked Mr Johnson for his vocal support: "I can absolutely say I have not spoken to Boris but I am very grateful for his intervention on my behalf and I think that was an extremely helpful support for me and it certainly cheered me up over the weekend."
'CONSPIRACY THEORIES'
There have been suggestions that the Government may have leaned on the BCC to get rid of Mr Longworth, with senior Tory MP David Davis calling on Downing St to clarify that it was not involved in any way.
The claims were roundly dismissed by Defence Secretary Michael Fallon, who told the BBC:
"At the moment we're seeing these kind of conspiracy theories. Let me make it absolutely clear, the British Chambers of Commerce have clarified last night there was no pressure on them, there was no external factor in this, they decided to make this decision."
Mr Longworth's remarks also appeared to contradict any suggestion that pressure had been applied, as he told the paper he had resigned to take a more prominent role in the EU debate.
"I am forgoing my source of earning a living by resigning and volunteering to participate in this debate because I believe so passionately that it is important that I do this," he said.