Yvette Cooper launches 'Reclaim the Internet' campaign to stop online sexism
Yvette Cooper has said it is time to "Reclaim the Internet" as she spoke out against the sexism high-profile women face online.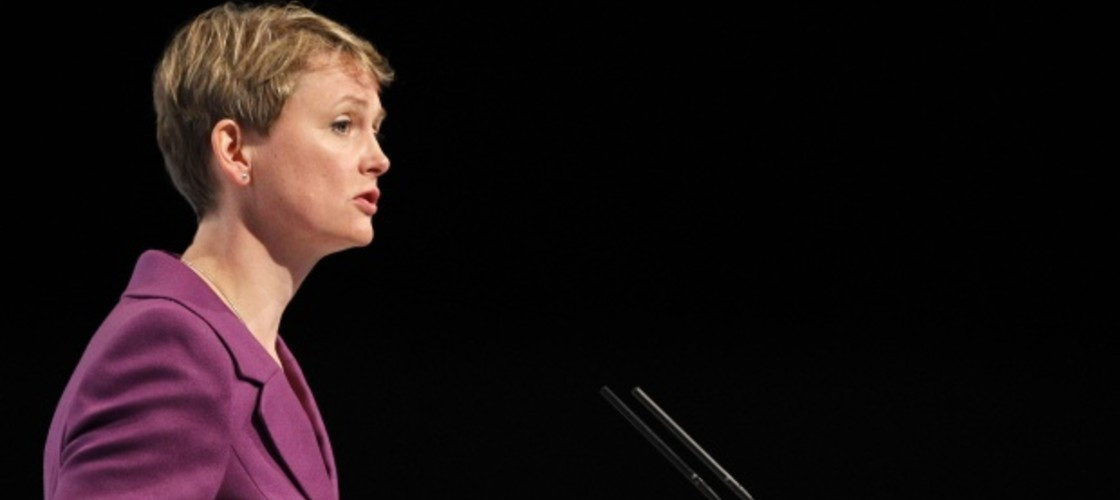 The Labour MP highlighted abuse on Twitter for females such as historian Mary Beard, comedian Kate Smurthwaite and scientist Emily Grossman.
Fellow Labour MP Jess Phillips said she was subjected to "an organised, misogynistic group of people" who targeted her online, rather than the random name-calling so many have to put up with. 
________________________________
RELATED CONTENT

Online sexist trolls putting a generation of women off politics - Yvette Cooper


Yvette Cooper: Kendall motherhood row the result of 'outrageous' sexism


Yvette Cooper blasts 'startlingly retro' Labour leadership campaign

________________________________
Ms Cooper said she is launching a campaign so people can stand together against "sexist abuse, misogyny, racism and violent threats online".
"I think the real concern is if young women in particular end up feeling like that they have to censor themselves on social media because of the abuse that they might get," Ms Cooper told the BBC's Today programme.
"The problem is as well, where it can become misogynist, where it can become racist or homophobic that can drive some voices out of that debate, or where you get really persistent coordinated abuse that is effectively a form of stalking or harassment."
She added: "If you are making rape threats and violent threats to kill people, or if it persistent, targeted, deliberate abuse over a long period of time when people have asked you to stop. Well that is a bit like stalking legislation, so there are things that the police can do. At the moment the police aren't really equipped to be able to take action in those sorts of cases."
Ms Cooper compared the situation to the action to stop domestic violence in the past.
"Think about what happened to the debate about domestic violence, maybe 20 or 30 years ago it was still acceptable in mainstream debates to make a joke about slapping your wife, it's not now.
"In the 1980s you had the Reclaim the Night campaign to have safety on the streets, this is the same principle, let's all stand together and work out what the best answer is."
WHAT TO DO
The former Shadow Home Secretary admitted preventing online trolling would not be easy.
"Let's be honest, I wish I had three shiny policies I could roll out and we could have a traditional discussion about what's the answers and you could grill me and so on. Honest truth is, technology has moved on so fast out lives have moved on so fast, I don't think we know the best answers. But I think it is possible to change the culture and challenge."
In a Guardian article, she cited fellow Labour MP Stella Creasy saying: "we can't keep ignoring it because it's hard".
Ms Cooper suggested four different ways of trying to deal with online misogyny.
First, she said there needed to be more guidelines so police and prosecutors could deal with cases better. Secondly, Ms Cooper suggested institutions such as political parties needed to do more.
"Pubs give people warnings if they are being abusive, or kick them out if they are harassing other customers. The new social spaces – social media and newspapers that publish online comments – need to think about their responsibilities too," she wrote.
Thirdly, the Labour MP said there needs to be more support and advice for those affected, so they do not feel alone or isolated.
Finally, Ms Cooper said there needs to be more to prevent the next generation thinking the online trolling is acceptable.
She said: "We need to prevent it from contaminating offline relationships too. We need compulsory sex and relationship education in schools to promote respect in relationships and zero tolerance of violence or threats."