Crack-team callouts to serious prison incidents triple since 2010
Crack-team callouts to tackle serious incidents in prisons - including riots, hostage takings and barricades - have tripled since 2010, official figures have revealed.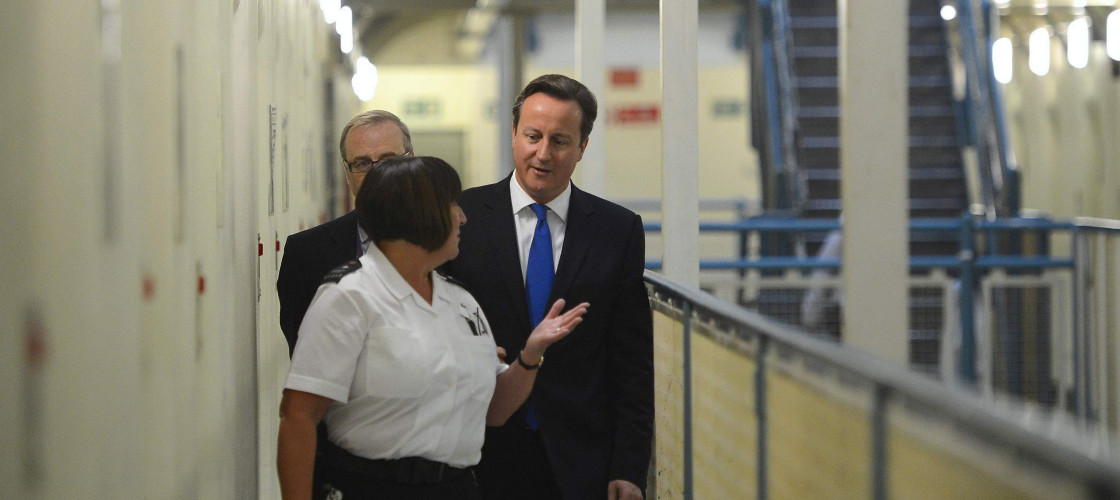 Riot squads and top level tactical strategists were summoned 472 times last year, up from 155 in 2010.
Shadow Justice Minister Andy Slaughter said the Conservatives had to "wake up" to the crisis in prisons.
__________________________________________________________________
RELATED CONTENT
Serious assaults in prisons more than double since 2012
David Cameron: Prisons aren't holiday camps
__________________________________________________________________
A Justice Minister suggested the decreasing safety of prisons could be down to the "widespread availability" of psychoactive substances.
Three crack units - the Tornado Team, the National Tactical Response Group and the strategic Gold Command Suite - were each called increasingly over the five years, the figures show.
The starkest rise was for the NTRG, which has been dubbed a 'riot squad', with 371 callouts in 2015 compared to 118 in 2010.
Hostage scenarios increased fivefold over the period, from 18 in 2010 to 98 in 2015.
Incidents at height, such as prisoners climbing internal netting, rose from 84 in 2010 to 277 in 2015, while barricades spiked in 2015, with 26 incidents.
Other callouts were for escapes, 'concerted indiscipline', one 'prisoner in crisis' and one 'explosive threat' at Bullingdon prison last year.
And in 2011 the GCS was summoned to tackle 'civil disturbances' at the time of the London riots. 
Justice Minister Andrew Selous admitted violence in prisons had increased of late.
"The nature of offenders currently in custody and the widespread availability of new psychoactive substances have both contributed to making prisons less safe," he said.
'DAMNING'
Labour's Andy Slaughter, who obtained the figures through a written parliamentary question, blasted the Government over the findings.
"These latest damning figures reveal the shocking truth of just how bad the Tories are managing the prison service," he said.
"It is time for [Justice Secretary] Michael Gove to wake up to the prison crisis and acknowledge that our prisons have become more dangerous, more violent and more overcrowded places than they were in 2010."
Alongside a project to reduce violence in prison, the Government is trialling the use of guards wearing body-worn cameras and training sniffer dogs to detect psychoactive substances.
A prisons service spokesperson added: "The overwhelming majority of callouts were for non-violent incidents, such as prisoners refusing to return to their cells or climbing onto internal netting.
"However, the Justice Secretary has been clear that our prisons are in need of urgent reform.
"That is why we are investing £1.3bn in a more modern prison estate and giving governors more control over what happens in their institutions."