'Clerical error' blamed after Government accidentally gives Lord Heseltine job back
The Government has rowed back on a "clerical error" which resulted in Tory MPs being told that Michael Heseltine had returned to a post at the Wales Office.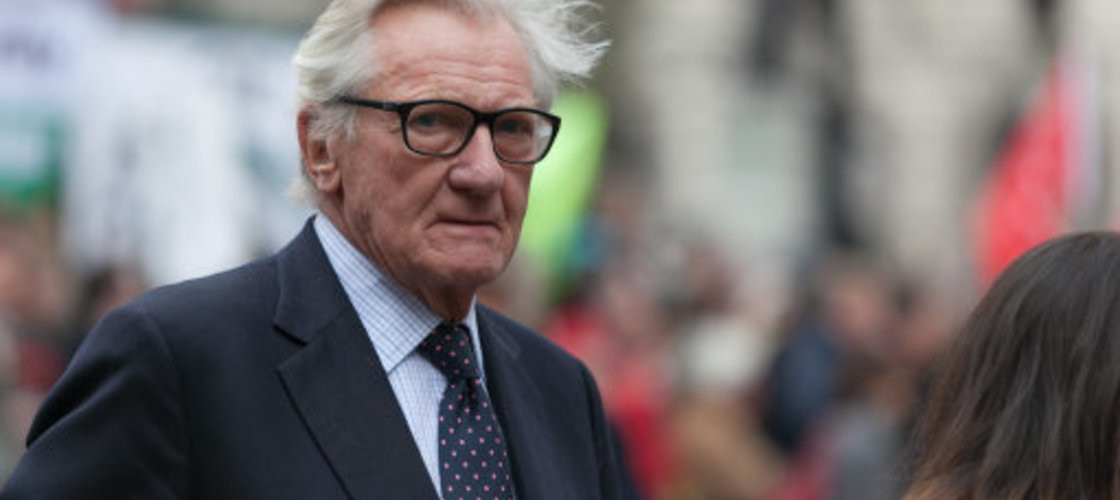 The former Deputy Prime Minister was sacked as an adviser to the government last week, after the peer rebelled against his party over the Article 50 bill.
In a letter about Swansea seen by The Sun, Welsh Secretary Alun Cairns wrote: "We have a good plan for the region, but we now need to make it a great plan
"I'm therefore delighted that Lord Heseltine has offered to support the final stages of the deal."
"I am confident that with a small amount of work, and the expertise of Lord Heseltine, we will soon be in a position to make an agreement on the deal," Mr Cairns added.
The Prime Minister's official spokesman said the references to Lord Heseltine in the letter, which was circulated to Welsh Tory MPs, were the result of "a simple clerical error".