Nick Clegg: Commons can do a 'good thing' by delaying Brexit
It would be a "very good thing" if Parliament held up Theresa May's timeframe for leaving the European Union, Nick Clegg has said.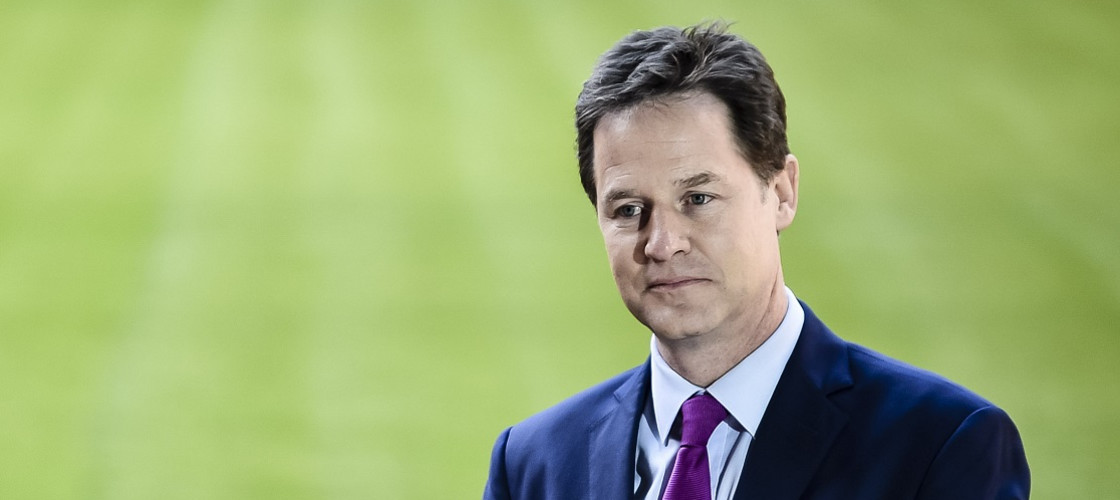 The former Liberal Democrat leader is part of a cross-party effort to press the Government to give Parliament a vote on its priorities before Article 50, which starts the clock on a two-year period to negotiate the UK's exit from the EU, is triggered.
The Prime Minister announced earlier this month that she would invoke the clause by the end of March next year.
But Mr Clegg acknowledged today that a defeat in the Commons would mean Mrs May would have to put off her plans.
"Yes [Article 50 would be delayed], and by the way that would be a very good thing anyway because I think Theresa May has made already a fundamental tactical error by saying, frankly just to throw red meat to her backbenchers, that she's going to trigger Article 50 in March of next year," the former deputy prime minister told the Andrew Marr Show.
"She's already, in doing so, lost about a quarter of her negotiating timetable because as anybody in Europe – and I speak to many politicians across Europe – will tell you, nothing is going to meaningfully happen until the end of next year after the German elections."
His call to wait until later in 2017 follows similar appeals from the Labour frontbench and Mayor of London Sadiq Khan.
Mr Clegg went on to clarify that the purpose of the cross-party effort – which includes Ed Miliband and some pro-EU Conservative MPs – was not to delay the triggering of Article 50.
"It is an attempt to ensure that as the Government pursues its mandate of pulling us out of the European Union, they do so in a workable way, a legal way and, crucially, in a way which doesn't throw the single market baby out with the EU bathwater," he explained.
Pro-Brexit minister Priti Patel accused MPs of trying to thwart the result of the referendum.
"This is not about using parliament as a vehicle to subvert the democratic will of the British public," the International Development Secretary told the BBC.
'BRENIERS'
Mr Clegg also today coined the perplexing term 'Breniers' to describe pro-Leave ministers who now were not setting out their plans for the UK's future relationship with the EU.
"I think they are in a state of Brenial, they are Breniers because they are denying the mendacity of their original campaign," he said.
"If I was a Brexit voter, I would feel increasingly betrayed that I voted in the belief that all these Brexiteers knew what they were doing.
"I put my faith in them; I put my faith in Gove and Johnson and Farage and I would be increasingly angry – particularly as my electricity and gas prices go up, as I realise I can't take my kids on that holiday to Spain because it's now 20% more expensive – I'd be increasingly angry that these people, months after the referendum, still won't come clean about what they mean by Brexit, which is why they should come clean on the floor of the House of Commons."