Gordon Brown to make 'major intervention' in EU referendum in bid to stop Brexit
Gordon Brown is to make a "major intervention" in the campaign to keep Britain in the European Union, PoliticsHome has learned.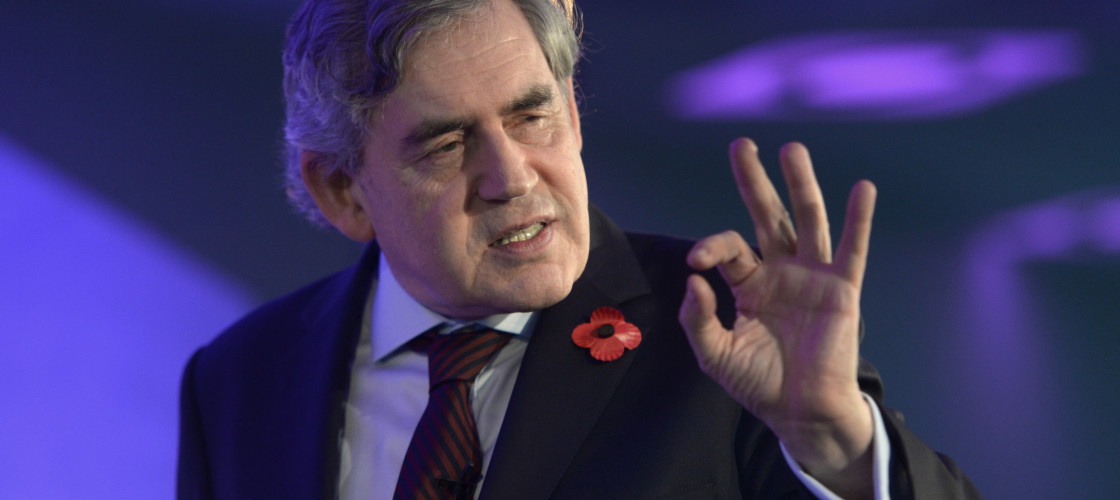 The former Prime Minister will set out his pro-EU case in a speech in London in the run-up to the 23 June poll.
The high-stakes move was revealed by Alan Johnson, head of the Labour In For Europe campaign.
_____________________________________________________
RELATED CONTENT
Gordon Brown tells Labour it must choose 'electable' leader  
Gordon Brown promises to fight for Union in farewell speech  
Gordon Brown: Union in mortal danger
_____________________________________________________
In an interview with The House magazine , Mr Johnson said Mr Brown's years of experience as both Chancellor and Prime Minister made him a huge asset to the Remain campaign.
He said: "Gordon Brown is going to make a major intervention in the campaign. Gordon's the man who kept us out of the single currency more than anyone else, so we want to deploy him somewhere in the UK rather than just in Scotland.
"We think that powerful intervention from a Chancellor who kept us out the single currency would be really good."
The move will evoke memories of the tub-thumping address Mr Brown made in Glasgow on the eve of the Scottish independence referendum in 2014.
That was widely seen as one of the best of his career, and is credited with helping to secure the 55% to 45% victory for the pro-UK campaign.
However, critics will also point out that Mr Brown tried a similar tactic during last year's Labour election, but failed to prevent Jeremy Corbyn's landslide victory.
Mr Johnson also insisted that the Labour leader will play a significant role in the Remain campaign as polling day approaches.
Mr Corbyn, who was a noted Eurosceptic prior to winning the leadership, has been criticised for failing to promote Labour's pro-EU policy so far.
But Mr Johnson said: "We don't want to fire all of our ammunition too early in this. There will be a grid in which Jeremy will have a role at major events that will take place. Both Jeremy and the Shadow Cabinet will all be deployed at some stage in this campaign."
POSTURING
Meanwhile, former Home Secretary Mr Johnson also admitted that he "worries" Britain could vote for Brexit unless his side comes up with better ways to tackle the Leave camp's anti-EU rhetoric.
He said: "In terms of the arguments, I think we're very secure. Whether we can row back against a deluge of anti-European nonsense that's come day after day, that's what worries me.
"We can't find the simple phrases. I have faith in the British people that they're going to be looking for more than soundbites and a bit of patriotic posturing."
'DIRE WARNINGS'
Matthew Elliott, chief executive of Vote Leave, said Mr Brown's pleas will fall on deaf ears.
He said: "Gordon Brown signed us up to the Lisbon Treaty which gave away an incredible amount of power and money to the EU. That's exactly what would happen again if we vote remain in the referendum.
"Yet another politician making empty promises and dire warnings won't sway voters who want to take back control of our economy, our democracy and borders."