Yanis Varoufakis hits back at George Osborne over Mickey Mouse jibe
Yanis Varoufakis has accused George Osborne of boosting the Brexit campaign by making a "cheap" dig at him in the Commons.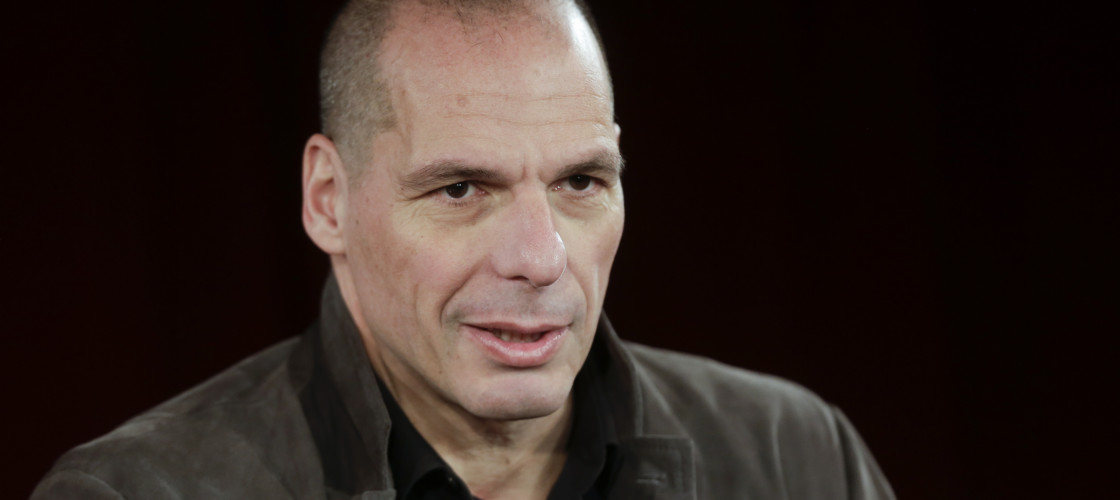 The Chancellor mocked the former Greek finance minister after it emerged he is providing economic advice to the Labour party along with former Channel 4 journalist Paul Mason.
Mr Osborne said: "Frankly, the fact that the Labour party is now getting its advice from Yanis Varoufakis and the revolutionary Marxist broadcaster Paul Mason does not suggest to me that they have got an answer to economic security. Presumably they chose those two because Chairman Mao was dead and Mickey Mouse was busy."
___________________________________________________
RELATED ARTICLES
George Osborne mocks Varoufakis and Mason Labour appointments  
Yanis Varoufakis reveals he is advising Corbyn's Labour party  
How Yanis Varoufakis and Norman Lamont became friends
___________________________________________________
But in an open letter to the Chancellor in Newsweek magazine, Mr Varoufakis said the jibe could backfire by increasing the chances of a Leave vote in the EU referendum.
He said: "Michael Gove, Michael Howard and Boris Johnson are arguing, against you, for Brexit on solid intellectual grounds concerning the EU's curtailment of your Parliament's democratic sovereignty. Even though our democracy was indeed crushed last summer by the EU, I happen to disagree with them.
"However, I am intrigued that you seem not to realize that by mocking me in that same parliament you reinforced their already strong case for Brexit. My failure as finance minister was due to the ironclad determination of an authoritarian EU to continue with its failed Greek economic program.  I trust that, with hindsight, you would not have taken that cheap shot. It was one that the "Stay" campaign can ill afford."
Meanwhile, Paul Mason has also hit back at Mr Osborne by insisting claims he is a Marxist are "completely inaccurate".
Writing on his blog, he said: "I am radical social democrat who favours the creation of a peer-to-peer sector (co-ops, open source etc) alongside the market and the state, as part of a long transition to a post-capitalist economy."
He added: "As for the Mao/Mickey Mouse jibe, I was tailed for hours in 2008 in Beijing by the secret police of Mr Osborne's favourite Marxist government, after interviewing the victims of Mao's Great Leap Forward. I am happy to state that Mao was a despot whose policies killed millions; I look forward to hearing Mr Osborne say that on his next trip to China.
"Mickey Mouse on the other hand is a universal 20th century icon representing the triumph of the little guy against the bully, the innocent against the corrupt, the weak against the strong. I am happy to be identified with those ideals."