Unite piles pressure on Jeremy Corbyn with fresh Trident backing
Labour's biggest financial backers tonight emphasised their backing for the renewal of Trident - in a fresh challenge to Jeremy Corbyn.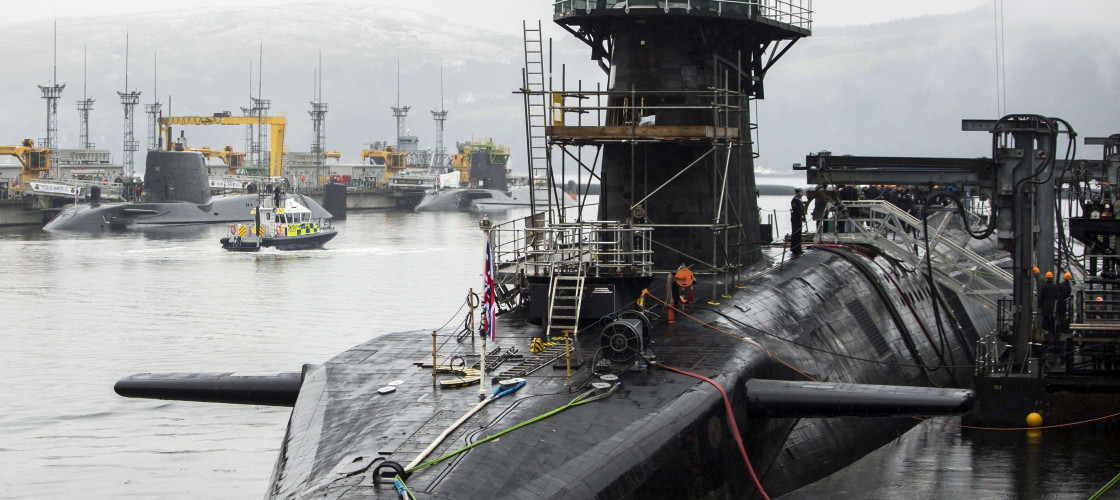 Unite the Union welcomed Defence Secretary Michael Fallon's announcement of £624 million in new funding for the programme.
It came just days after Mr Corbyn, who opposes Trident, appeared at a CND rally in the centre of London.
_____________________________________________________
RELATED CONTENT
Len McCluskey set to warn Jeremy Corbyn over Trident  
Jeremy Corbyn denies snubbing Nicola Sturgeon at CND rally  
GMB: Unions won't stand by as Jeremy Corbyn changes Trident policy
_____________________________________________________
Labour is also carrying out a defence review which will decide whether the party should ditch its long-standing support for the nuclear deterrent.
Ian Waddell, Unite's national officer for aerospace and shipbuilding, said: "Tens of thousands of highly skilled jobs rely directly and indirectly on the Successor submarine programme and other projects across the defence industry. 
"The continued commitment by the Government to manufacture the next generation of submarines in the UK is a welcome vote of confidence in the skills and expertise of the UK's defence workers."
However, Mr Waddell accused ministers of treating the workers whose jobs depend on Trident renewal as a "political football" by delaying a Commons vote giving final sign-off to the project.
The GMB union, which like Unite has ploughed millions of pounds into Labour coffers, also backs Trident renewal.
General Secretary Sir Paul Kenny said in January: "If anybody thinks that unions like the GMB are going to go quietly into the night while tens of thousands of our members' jobs are literally swannied away by rhetoric then they have got another shot coming."
A bitter split has also opened up among Labour MPs on the issue, with many openly defying their leader to support the deterrent.
WEAPON OF MASS DESTRUCTION
But speaking at the CND rally, a defiant Mr Corbyn said: "I think we should just consider for a moment what a nuclear weapon actually is. It is a weapon of mass destruction. If ever used it can only kill large numbers of civilians.
"They've only once been used in war and that was in Japan in 1945 and we still see the consequences, the cancers, the destruction and the horror of very old people in Hiroshima and Nagasaki."