Our Friends in the North?
The wife of senior Tory Michael Gove has claimed an SNP-backed Labour government would lead to a "communist dictatorship".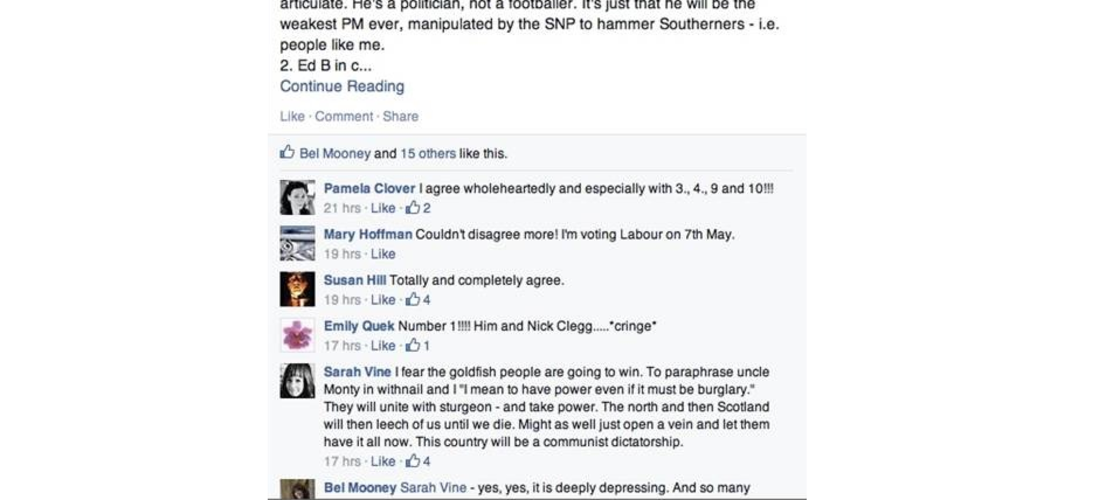 Daily Mail columnist Sarah Vine appears to have taken to Facebook to express her deepest fears of a Miliband/Sturgeon alliance after 7 May. 
In what is sure to be seized on as a slight on northern voters, Vine posted a comment on a friend's page declaring: "They will unite with Sturgeon - and take power. The north and then Scotland will then leech of [sic] us until we die."
"Might as well just open a vein and let them have it all now. This country will be a communist dictatorship."
However Vine also displayed a cineastic expertise, quoting Richard Griffiths' character from the cult movie Withnail and I: "To paraphrase uncle Monty in withnail and I "I mean to have power even if it must be burglary." 
It's not the first time Mrs G has got in trouble with her forthright views on Her Majesty's Opposition. Earlier this year she was taken to task by Michael Portillo on BBC's This Week for comparing Justine Miliband to Mr Spock from Star Trek.