Street Fighting Man
Ejected from government after 13 years in power, the Labour Party needs to re-engage with voters and re-learn how to win. Iain McNicol, the party's General Secretary, is the man with the plan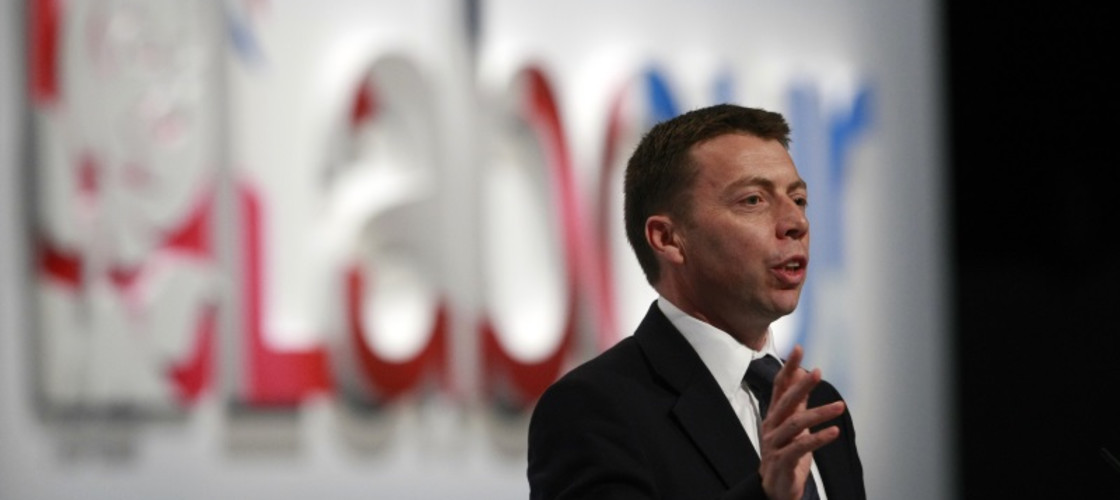 He may be the first General Secretary of the Labour Party to have a black belt in karate, but Iain McNicol wants to stress his gentler side. "I have never been in a fight in my life!" he jokes, when asked about his penchant for martial arts.

During the The House magazine's photoshoot, the svelte 43-year-old is wearing a black belt. But it's a normal leather one, not the ultimate hard-man symbol beloved of tough guys from Vladimir Putin to Wesley Snipes. When it comes to the next general election, McNicol knows he and his party are very much in for a fight. It's just his job to make sure the contest is more sophisticated than a mere bare-knuckle bout.

Sitting in Labour's sparkling new offices in One Brewers Green near Westminster (lower cost but better value than Victoria St, the party says), the General Secretary is coming up to his first anniversary in the post. It is clear that McNicol – Labour logo mug in hand – lives and breathes the challenge of how to rebuild his party's appeal. "Just interrupt, I'll just blab on because I love this stuff", McNicol advises, his office lined with documents explaining how Labour can re-engage with an electorate that drifted away from the party during its 13 years in power.

"I'm most proud of changes that we've seen across the party", he states, looking back on the 12 months since he formally took up the post at conference. "One of the things that was there when I came in was that the party was very much structured and working as we did when were in Opposition. What we've been trying to do, and we've achieved part of that, is moving us far more to a community focused campaign and organisation…. so that we're going out on to the ground more and out campaigning a lot more."

What motivates McNicol is a statement which he hears on the doorstep, one which, if voter turnout is an indicator, has been heard with ever more frequency. "You speak to someone and they 'say politics doesn't matter, you're all the same'. It's how you make politics relevant again and how you can build that trust in politics."

McNicol is encouraged by Labour's strong showing in May's local elections, and boasts of the 28 new local organisers – the ultimate target is 200 by 2014 – who are working with councillors and communities to "change the fabric of their communities and say "'politics actually did this.'" The talk of listening, engaging, and working at a local level sounds familiar. When asked about Labour's 'Big Conversation' of 2003, McNicol smiles and says: "I don't think I was working for the party...that was Matthew Taylor wasn't it?"  Listening is hardly revolutionary, but McNicol insists that this is a new chapter for his party.
After nearly two decades in or around the Labour Party, he should know.

He first came to the attention of the party hierarchy as Labour was in the process of acquiring its 'new' prefix. He served as the national campaigns and membership officer for Labour students, going on to run Operation Toehold, the famous strategy for winning councillors and the Westminster seats in seas of Tory blue such as the West Country. He went on to campaign in key West London seats in the years leading up to the 1997 general election, helping the party win a swath of territory like Brentford. Not surprisingly for someone whose first experience of national electioneering ended in the biggest general election win in the Labour Party's history, McNicol speaks warmly of Tony Blair, while a copy of Blair's memoirs sit on a nearby bookshelf. "I don't think it [the party] has ever fallen out of love with him. Look at our election results with him as leader...no other Labour leader has ever delivered three victories".

Recalling the '90s, he says: "We had 18 years in opposition…we still needed to modernise and we saw phenomenal modernisation by the Labour Party. We needed to campaign professionally and that's what we did, the media output and all of that, billboards and all the rest of it. "But the best parts of that were those connections that happened in the conversations on people's estates, in people's streets. That sort of energy, that sort of modernisation, is exactly where I want to take the party."

At the same time McNicol is also keen to distance himself from the more controlling parts of the New Labour approach.

"The politics has changed so much, the country has changed so much as well, and to be fair, the Labour Party has changed as well", McNicol argues. "The centralised command and control was very right for the time, you know, in terms of where the party was, in terms of where the politics was, in terms of where the country was. What we've been trying to do, what we continue to do, is to move on and to continue that process of modernisation and change. The billboards aren't going to win elections next time, it's the conversations, it's sitting down with yourselves, whether it's in the local pub or having a cup of tea or just on the doorstep and listening to people."

As for examples of the new approach in action, where policies make a difference on the ground, McNicol cites Stella Creasy's campaign against loan-sharking, a recent community-driven jobs fair hosted by Sadiq Khan, and the successful campaign to stop Battersea Council bringing in charges for families to use a local playground. It is evidence, he says, that Labour is listening – something which perhaps it neglected to do in the past.

"The big thing about it is that politics is far too much about broadcast: 'this is what we do, this is what we stand for'. One of the things we're starting to do is listen a bit more. If we'd listened a bit more over the years we may well have done a bit more over housing, picked up on some other issues and sort of dealt with them. So it's the listening side, both at a very, very local level and rolling that up. That's about rebuilding the trust in politics. It's not going to be easy, it's not going to be overnight, but if we can get that right, that's going to be not just about the next election but actually trying to improve how politics works for people."

The new, listening Labour will be in evidence at conference with the launch of an online policy hub as a mechanism for party members to discuss prospective policies and express approval – or not. "We've had the national policy forum and that worked very well. This takes it to the next level. It's about engaging wider than just the National Policy Forum, taking it to members, to communities. The last thing that I want, or anyone wants, is to be asked for their views on something and for those views to be ignored or not listened to."

Shaping policy through the internet is part of a wider approach to use the web to engage, something which McNicol believes will be key at the 2015 general election. "We'll have the big media air war, but what I think will truly make a difference at the next election is how social media works on the ground in local areas."

That's not to say that all has been rosy for Labour. McNicol admits that the by-election defeat in Bradford West hurt. He admits the George Galloway campaign "engaged and ignited people... we just didn't have that engagement on the ground and deep into the communities." The Corby by-election is a key test. When asked if he would one day like to stand as an MP, his answer is revealing. "No. I love this job, it's a phenomenal job, a phenomenal opportunity. I'd love to be a local councillor delivering change on the ground…
But for me the organisational work is where my passion is. I started as an organiser in 1994/95." Of course, the current US President started out as a community organiser and one of McNicol's proudest achievements has been to draft in the man who helped train a young Barack Obama in street politics. Arnie Graf, the 68-year-old political veteran, is used regularly now to help Labour get into communities using the 'cups of tea' approach. Graf's focus on very local issues, from dog-fouled pavements to charges for playgrounds, has struck a chord.

"I met Arnie before I started in this job, as an organiser both in the party and for the GMB. I just hit it off with Arnie and we've worked very closely ever since."

For all the hard work of the rank and file, it is of course the party's Parliamentary candidates who will be leading the front line. McNicol says that candidate selection is progressing, with just over 30 of the key marginal constituencies already selected.  Only this weekend, former Army captain Jon Wheale was selected for Burton and Uttoxeter. "I'm keen to try and get as many candidates in place as soon as possible," he says. "What we're really keen to do is to try and push that forward. It gives the constituency something to work around, it allows candidates to build their identity and their campaign teams."

But are there enough candidates from working class or ethnic backgrounds? McNicol points to the Future Candidates Programme launched 18 months ago. "The idea behind that was to reach out further than we are just now, so that the Labour Party looks like and represents the communities and constituencies we seek to serve. I spoke at one of their events and it was amazing. Fifty people training from all walks of life, all sorts of jobs, not just young but old, a complete range. We're looking at doing that again." One of the protégés of the programme is Marvin Rees, a Facebook-savvy candidate for the Bristol mayoralty this November.

"It's those sort of stories that are just fantastic. We are just about to re-do that and drive that again. Jon Trickett has been doing a bit of work with us, trying to look at how we can encourage working class candidates." He points to a Smith Institute study that shows that more than a quarter of Labour's new intake of MPs came from jobs in 'politics'.  "27% said they were from the political class. If you translate that into the number of working people, that means six million people work in politics in this country," he deadpans. "That's really not to denigrate the people who've come through and are there just now. It's just about how we open it out and how we make the Labour Party more representative. There is work on that."

At least if it all gets too much, McNicol has the pressure valve of his karate. Part of the 'Karate Kid' generation as a child, he spent years practicing but only three years ago got round to doing his grading. "It's just a fantastic discipline. One thing about it, when you go into the dojo you you've to switch off. Work, politics, home, everything gets switched off and you just focus on what you are doing." Come 2015, the Labour Party will find out if that focus has paid off.