Race to the Finish
He's concerned with the reshuffle and troubled by Vince Cable's texts, but Sir Menzies Campbell is determined that the Coalition government lasts the course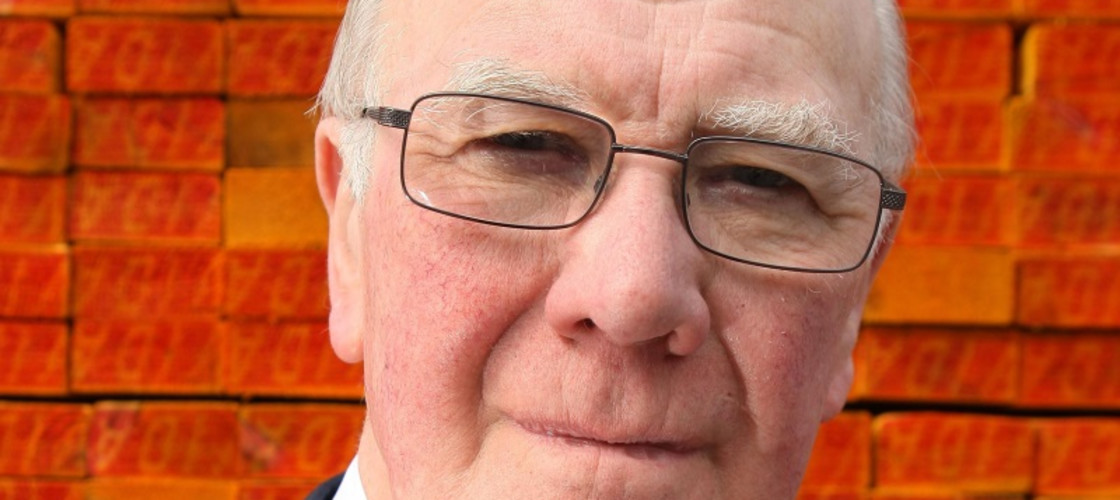 Sir Menzies Campbell is chuckling mischievously as he ponders one of the political lowlights of our marvellous summer of sport. Normally instinctively generous and courteous to friend and foe alike, the former Liberal Democrat leader, Commons grandee and Olympian can't resist a touch of Schadenfreude at the way George Osborne was booed in the Stratford stadium.
"Well, what do you expect?" he says, before going on to compare the Chancellor to Margaret Thatcher – and not in a good way. "In 1986 Mrs Thatcher came to the Commonwealth Games in Edinburgh," he explains.

"There was a row about funding and it was believed that she had forbidden the Scottish Office to provide the £4m pounds, a small amount of money nowadays. So when she came into Meadowbank Stadium in Edinburgh, they said 'Now we are happy to welcome...Margaret Thatcher.' And there were loud and concerted boos…"
As a member of the Olympic Board, responsible for the 'School Games' links, Sir Ming himself had a minor brush with the sporting public last weekend. Presenting flowers for the women's Paralympic marathon medallists in the Mall, he had a largely positive reception. But even he heard one boo ("not a loud one, but a boo nevertheless") and says it just goes with the territory. In true Lib Dem fashion, he adds: "It's a reflection of real engagement."
Of course, Sir Ming is more used to cheers than jeers at the Olympics. He famously competed in the Toyko Games more than nearly half a century ago.
Sitting in his Commons office, surrounded by an eclectic mix of Oldie of the Year awards and jokey 'Ming' vases with his photo on them, the MP for North East Fife takes in the sweep of history as he recalls the difference between then and now. "When I went to the Olympic Games in 1964, I got $2 a day pocket money and was expected to deal with my own laundry. We were the last of the amateurs, and first of the professionals. Not paid, but having to train as professionals."
He was up against the twin challenge of the ruthlessly efficient athletes from the Eastern Bloc and the USA's virtual professionalisation of its college sports. Against the odds, he held his own. "We were competing against these two enormously powerful influences, so we trained like professionals. We trained sometimes until we hung over the rails at the side of the track until we were sick. I've seen it, I've done it."
When asked what motivates athletes, he is candid enough to admit it is not just a determination to use to the fullest extent a natural talent. "One quite liked walking about with the Olympic badge on the blazer... it gave you a kind of status and a recognition. It was in my case enormously important and had huge significance in my life," he says.
Sir Ming points out that the Olympics was in many ways the making of him, particularly his chance to go to Stanford in California, where he studied while running. It turned out to be one of the best times of his life. "I had a provincial upbringing, born in Glasgow, went to Glasgow University, I started my law career in Glasgow and suddenly this huge great opportunity [Tokyo] came along. And off the back of it came my opportunity to go to the United States as a graduate student. That was a huge watershed in my life. The patterns of discipline which are involved in sport have in my view a very considerable impact on what you do for the rest of your life."
It was in Stanford that he ran 10.2 seconds at 100m, setting a time that was the British record for seven years. In those "less politically correct times", his wife Elspeth dubbed him "the fastest white man on earth". Sir Ming reveals he notched up the time after winning a race against a very promising young black sprinter who later decided to play American football, "..and his name was OJ Simpson."
As for London 2012's extraordinary public reaction, he says he had no idea it would have been so huge. "I'm not a sociologist, no doubt PhDs will be written on this for a long time to come," he says.

Boris Johnson suggested this week that one legacy of the games would be to have a Golden Games for the older generations of over 50s, with perhaps Sir Ming and Seb Coe taking part. "I'm not running against Seb, he's immensely fit," Sir Ming jokes. "There are veterans' competitions, over-40 100m and over-50 100m. I think I'm perfectly content in giving a well-informed analysis."
As for the race to 2015 and his own party's prospects at the next general election, Sir Ming sounds a note of scepticism on the reshuffle. He's not exactly pleased that the Lib Dems now have no ministers in either the FCO or MoD.
"Foreign Affairs and Defence have been my particular interest. I understand what the strategy is, to concentrate on areas which are more obviously Lib Dem, but for my own part had I been in a position of making these choices I would certainly have kept one or other, Defence or Foreign Affairs."
Iran could escalate quickly after the US elections, Syria is a source of anxiety and the Afghan drawdown is in 2014, he points out. "It seems to me if you have someone in the department who's fashioning the policy then that's of considerable assistance."
One man who would have taken to either the FCO or MoD with ease would have been Sir Ming himself, but despite rumours of a first ministerial position no offer materialised. "No. I neither requested nor was offered," he confirms, despite reports that he was being considered for the role of Scottish Secretary. "Yeah, well, that was flattering but Michael Moore is doing a tremendous job. We're very close friends. I was flattered but put it this way, I did not think it necessary to stay close to my phone."
Nor, he says, was a ministerial offer discussed in the first round of coalition appointments in 2010. "No, and I can understand that from Clegg's point of view. I mean, [former Tory leader] Iain Duncan Smith was quite a way out of the fray but for Nick I was, sort of, the immediate past. You don't want your immediate predecessor breathing down the back of your neck."
The man now charged with shaping the party policy on Trident is David Laws, who will also be working as an education minister. Laws, says Sir Ming, is "going to be a busy chap," and while there is "absolutely no question about his talent, his ability, his capability... he'll have to find the time because this is a complicated issue." Sir Ming believes that Laws will be "starting afresh", but is keen to remind the new government minister of a report which he and Nick Harvey wrote on Trident, and its alternatives, before the 2010 election. "That, I think, formed a very good basis for [Nick Clegg's] review and if David Laws has the time to go back and find that, not all of it is relevant but a great deal of it is."
Sir Ming has just finished a report on extradition which he has sent to Clegg, and is now leading a commission looking at home rule in Scotland. He talks to the party leader "from time to time," but otherwise prefers to stay in the background. "Former leaders should be available to give opinions when consulted. They should not be going round offering opinions. Let the guy get on with it and don't cause trouble."
Talking of which, what does he make of those party troublemakers who spent the summer openly discussing Clegg's job prospects? Sir Ming is deeply unimpressed, reminding the party's coalition-sceptics that "people signed up for this and when you sign up then you've got to understand… that this was going to be a rocky road." Sir Ming, himself ousted as leader in 2007, believes that the party needs to "get the brand right, [but] keep the same advertising agency…what we've got to do is make progress on policy, on articulating policy". And anyone who pushes for a change in advertising agency, as the outspoken peer Lord Oakeshott appeared to do in August, is given short thrift.
The summer's spat over Lords reform moved Sir Ming to complain about a "pick and mix" coalition, but he hopes that the two party leaders are now determined to ensure that "we don't embark on that particular road again…. I hope we've had an end to pick and mix. Now that Woolworths has gone out of business there is no pick and mix and I think we should adopt the same policy."
Given Sir Ming's warnings, what does he make of reports that Vince Cable has been in text contact with the Labour leader Ed Miliband? "Well, I've thought quite long and hard about this", he begins, tentatively. "The truth is that the thrust of this coalition, and I'm choosing my words with some care, depends upon it being… the success of this coalition depends upon everyone who participates in it being a full subscriber, and I don't think, we were using the expression pick and mix, I don't think it helps a partnership to suggest that you may already be looking for another partner."
Usually so diplomatic, this is a clear slap-down from the party elder statesman to his fellow septuagenarian. "If you were a Tory backbencher hearing of these things, especially one who's disaffected, who wishes there was an unrestricted Tory government, what would you make of it? Would you be encouraged to be yet more loyal to the front bench or would you say well, that's a kind of, maybe, not a green light but an amber light. Proceed with caution. An amber light to people like myself to say well, if so and so looks as if he's talking to the other lot why are we are bothering with this lot? I'm putting it rather colloquially."
Perhaps, but he's also putting it rather clearly: Cable is jeopardising the Coalition's survival by his behaviour.
As for the future, Sir Ming is clearly keeping all options open. "Well, let's put it this way, I'm not ordering a red box for myself," he says when asked ministerial ambitions, before joking that Vince Cable, the current bookies' favourite to succeed Clegg as party leader, is "a lesson to those of us who approach 70 – never say never..."
However, he will first have to decide if he will stand for Parliament again. "I haven't made up my mind and that's genuinely the case", Sir Ming confirms. "I'm 71. I still have most of my own teeth. It's ten years since I had cancer but I'm still here," he adds, reaching for a touch of his wooden desk. "I've got a lot on my plate. I'm still apparently capable of doing it, indeed I'm still significant enough that I've become the cover story of the House Magazine…" Sir Ming says he has "promised my constituency association I'd make up my mind about half way through the parliament" – which presumably means we can expect an answer soon.
Intriguingly, despite describing himself as a "reformer", he doesn't rule out a switch to the House of Lords. "It isn't in my contemplation until I resolve the question of whether I'm going to go on," he says. Disappointingly this eyebrow-raising answer is interrupted as Sir Ming knocks his cup of coffee over onto his chair. "That wasn't a diversion, even it if may have seemed so," he insists. "I'm content with what I'm doing, that's the best way to put it."
But what if a grand foreign posting, an ambassadorial post say, were to materialise? "All offers will be carefully considered," Sir Ming replies with a smile. So maybe we shouldn't rule out the Golden Games just yet then. Determined to keep the coalition on track, Sir Menzies Campbell won't be leaving the field anytime soon.