Tories within striking distance of Labour in Scotland - poll
Support for the Conservatives has soared in Scotland, putting them within striking distance of Labour, a new poll has revealed.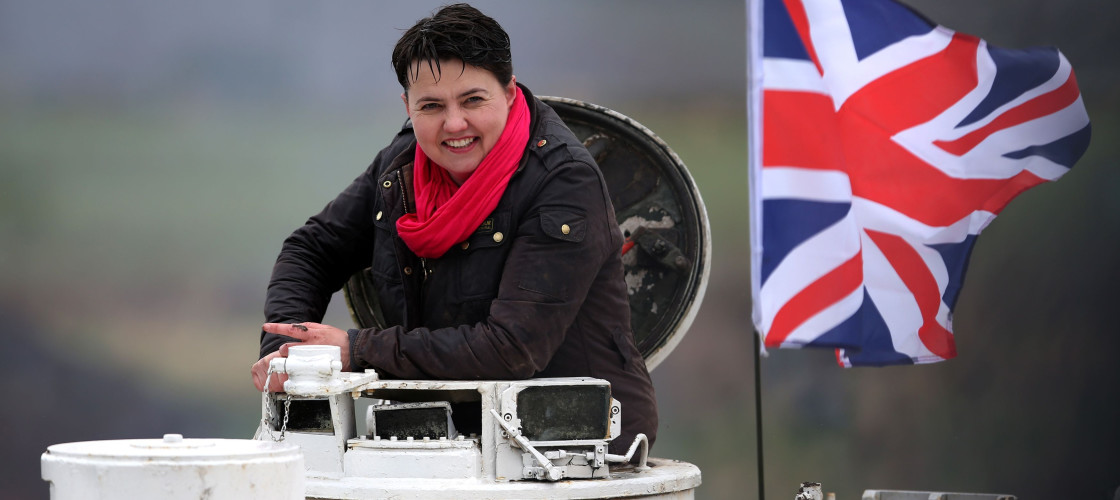 The TNS survey, which confirms that the SNP continue to dominate the political scene north of the border, put the Tories just two points behind in the regional section of the Holyrood vote, compared to an eight point deficit in December.
The gap between the two parties has also narrowed in the constituency vote, with Labour's lead slipping from nine points to just four.
______________________________________________
RELATED CONTENT

SNP reaches 60% in new Holyrood election poll 


SNP poll lead soars despite voter unhappiness 
______________________________________________
It raises the prospect of Labour being pushed into third place by the Tories in the Holyrood elections on May 5 - something that was virtually unthinkable just a few years ago.
But both parties are still well behind the Scottish Nationalists, who have more than 50% support in both sections of the ballot and appear to be heading for another landslide victory.
According to the poll, the SNP are on 57% in the constituency vote, with Labour on 21%, the Tories on 17% and the Lib Dems on 3%.
In the regional vote, the SNP are on 52%, Labour 19%, the Conservatives 17% and the Lib Dems 6%.
Scottish Tory leader Ruth Davidson gave the findings a cautious welcome.
Usual caveats; but today's TNS poll now makes 3 pollsters showing record
@ScotToriessupport (
@Panelbase
@Survation)
pic.twitter.com/qSB49m9CGe

— Ruth Davidson MSP (@RuthDavidsonMSP)
February 4, 2016
A spokesman for the Scottish Conservatives said: "This is an encouraging poll which show that more and more Scots are listening to Ruth's message. We will campaign for every vote ahead of May - backing Scotland's place in the UK, opposing Labour and LibDem tax rises, and holding the SNP to account."
SNP MSP Derek Mackay said: "This is another very welcome poll showing that people are continuing to put their trust in the SNP's positive and progressive vision for Scotland's future – and are rejecting an increasingly incompetent Labour party which isn't even regarded as a credible party of opposition, let alone a credible party of government, and which now appears to be locked in a fight with the Tories for second place."