Jeremy Corbyn accuses BBC of "unacceptable" behaviour as bias row grows
Jeremy Corbyn tonight accused the BBC of an "unacceptable breach" of its impartiality rules as the row over the resignation of a shadow minister on live TV intensified.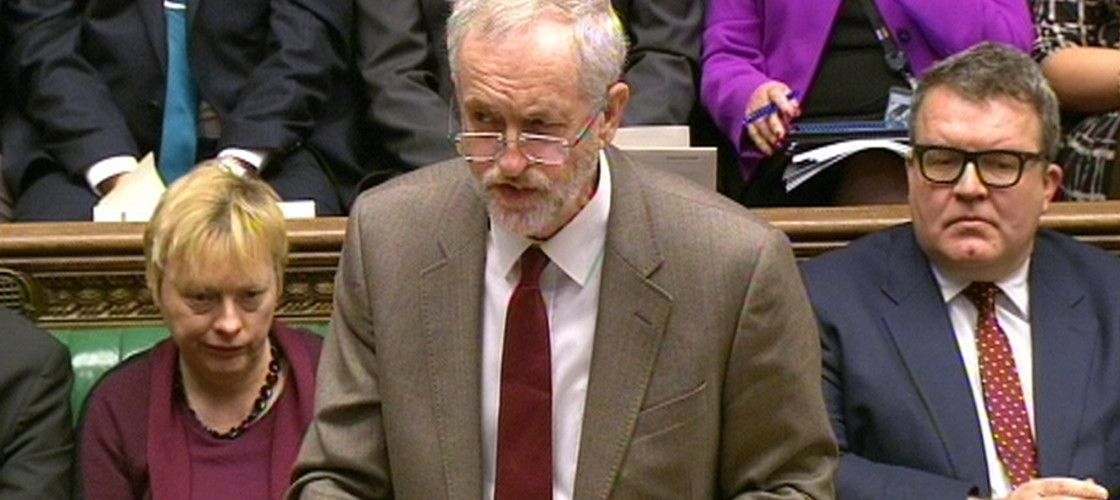 The Labour leader has made an official complaint to the Corporation over its handling of Stephen Doughty's decision to quit in the wake of his controversial reshuffle.
Mr Doughty revealed he was resigning as Shadow Foreign Office minister on Wednesday's edition of the Daily Politics just minutes before Prime Minister's Questions.
___________________________________________________-
RELATED CONTENT

Corbyn supporters rage at BBC over on-air resignation 


Jeremy Corbyn breaks reshuffle silence as Labour war of words continues 


John McDonnell: Resigning shadow ministers don't have Labour's interests at heart
___________________________________________________
Laura Kuennsberg, the BBC's political editor, helped to secure Mr Doughty's announcement and was sitting next to him in the studio.
A now-deleted blog posted on the BBC's site by Andrew Alexander, the output editor for the Daily Politics, revealed how events unfolded - sparking a furious reaction from Labour activists.
Mr Alexander wrote: "Just before 9am we learned from Laura Kuenssberg, who comes on the programme every Wednesday ahead of PMQs, that she was speaking to one junior shadow minister who was considering resigning. I wonder, mused our presenter Andrew Neil, if they would consider doing it live on the show?
"The question was put to Laura, who thought it was a great idea... Within the hour we heard that Laura had sealed the deal: the shadow foreign minister Stephen Doughty would resign live in the studio.
"Although he himself would probably acknowledge he isn't a household name, we knew his resignation just before PMQs would be a dramatic moment with big political impact. We took the presenters aside to brief them on the interview while our colleagues on the news desk arranged for a camera crew to film him and Laura arriving in the studio for the TV news packages."
An official BBC statement said: "The Shadow Cabinet reshuffle was a major story this week and many MPs from all camps had strong opinions which were fairly reflected across BBC output. Stephen Doughty had already decided to resign and willingly chose to make his announcement on the programme."
In a statement tonight, a spokesman for Mr Corbyn said: "By the BBC's own account, BBC journalists and presenters proposed and secured the resignation of a shadow minister on air in the immediate run-up to Prime Minister's Questions, apparently to ensure maximum news and political impact. That was evidently done before any notice of resignation was sent to the Labour leader.
"Such orchestration of political controversy is an unacceptable breach of the BBC's role and statutory obligations
"Trust in the impartiality and independence of the BBC is essential. The BBC's role is to report the news impartially, rather than seek to influence events or promote a particular political narrative."
But Mr Doughty used his Twitter account to deny the BBC had helped to orchestrate his resignation - and said those who believed they did were conspiracy theorists.
1. I decided to resign over sacking of colleague + him being smeared. 2. I tell my boss + close friends. 3. Lots of journalists ring me.

— Stephen Doughty (@SDoughtyMP)
January 8, 2016
4. I answer phone to one senior journalist who asks am I resigning? 5. I say yes but worried about smears + lies about reasons.

— Stephen Doughty (@SDoughtyMP) January 8, 2016
6. Am asked if I will do interview on TV to explain my reasons without spinners getting in first. I say yes. 7. I write to Jeremy to say.

— Stephen Doughty (@SDoughtyMP) January 8, 2016
8. I do interview and confirm reasons. 9. I get smeared by same people who attacked colleague I resigned over. 10. Point made.

— Stephen Doughty (@SDoughtyMP) January 8, 2016
Epilogue: twitter goes into meltdown + lizards running the BBC (all members of the Bilderberg group) are exposed in the harsh sunlight...

— Stephen Doughty (@SDoughtyMP) January 8, 2016
- See more at: https://www.politicshome.com/culture-and-sport/articles/story/corbyn-supporters-rage-bbc-over-air-labour-resignation#sthash.vtzmhO0v.dpuf