Downing Street cat Larry needed to tackle Parliament's rodent problem, says David Blunkett
Larry the Downing Street cat should be moved to the Houses of Parliament to stop it being over-run by mice and rats, according to a former Home Secretary.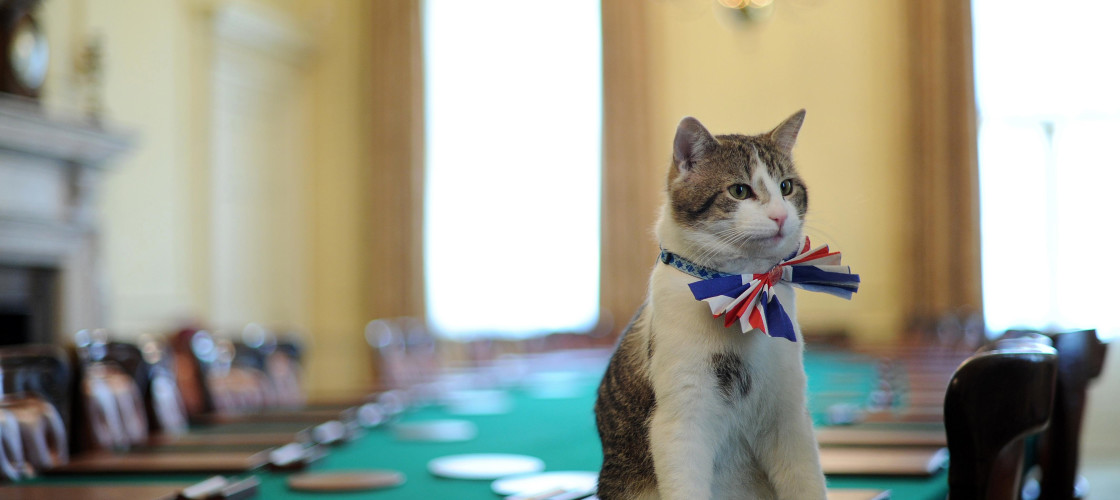 David Blunkett spoke out after amid growing evidence that the Palace of Westminster is struggling to cope with the tiny rodents.
PoliticsHome has learned that one diner in the House of Lords restaurant was left stunned when one of the furry creatures ran over their foot last week.
_______________________________________________________
RELATED CONTENT

Cats and dogs 


Larry the cat is Number 10's greatest asset 


David Blunkett gives Jeremy Corbyn 18 months to improve
_______________________________________________________
The woman, who did not wish to be named, said: "The mouse wasn't scared at all - it was clearly used to being around humans.
"When I told the waiter he just shrugged his shoulders and said 'there's nothing I can do about it, the mice are everywhere'."
Former Labour minister Lord Blunkett, who was ennobled in September, said it was time for action.
He said: "When it comes to dealing with the historic rodent problem in the Palace of Westminster, it has turned out that my guide dog has been utterly useless.
"What we clearly need is to get Larry the Downing Street cat round to lord it over the mice.
"I had thought about suggesting parliament buys a litter of kittens for the New Year, but that would involve government expenditure. Larry is already on the public payroll, so he's the next best thing."
Lord Blunkett is likely to find an ally in Tory peer Baroness McIntosh, who has previously called for cats to be installed in parliament to stop the rodent problem "spiralling out of control".
But in January former Lib Dem MP John Thurso, speaking for the House of Commons Commission, rejected the idea.
"Given the scale and size of the estate, it would be necessary to have a great number of cats to make any real impact," he said.
"And having a herd of cats on the Parliamentary Estate would present a number of difficulties. I'm advised by my own chief whip that herding cats is quite difficult."
It was also reported in 2012 that David Cameron had sacked Larry as Number 10's chief mouser because he had only managed to catch one in his first six months in the job.