Yanis Varoufakis reveals he is advising Corbyn's Labour party
Hard-left former Greek finance minister Yanis Varoufakis has revealed he is advising Jeremy Corbyn and added that the Labour leader is sympathetic to his suggestions.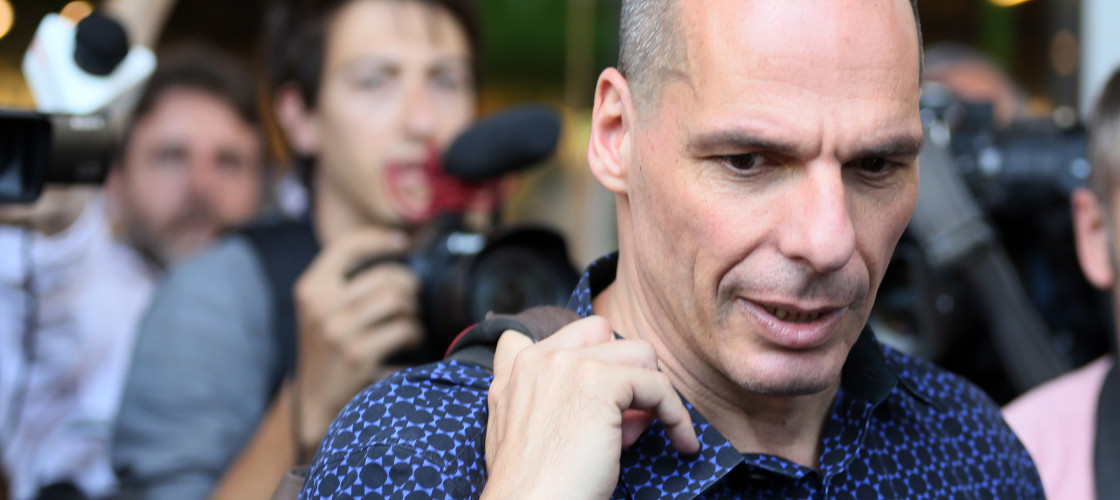 After resigning his role in Alexis Tsipras' anti-austerity Syriza government back in July, Mr Varoufakis revealed he had been urging Labour to shift away from the debate around austerity.
"We are in conversation with the Labour party - the Corbynistas. My advice is to shift away from the narrative of austerity – pro-austerity/anti-austerity. Austerity is not the issue," he told the BBC's Daily Politics.
__________________________________________________________
RELATED CONTENT

Greek Finance Minister Yanis Varoufakis steps down


Varoufakis: Reforms are 'going to fail'


__________________________________________________________
He said the most important plan for Labour should be to develop its investment policy alongside its collective values.
"Corbyn has to revive the Harold Wilson strategy of the 60s of reinventing Labour's values in the context of a technologically driven investment programme," Mr Varoufakis argued.
He advocated championing investment banks and turning to the "cool breeze of decentralized green technologies".
Mr Varoufakis warned Labour that if it did not combine its values with a technology-boosting investment plan whilst bringing young people into "the Labour fold" and into politics generally,  "Britain will have failed and the Labour party will not have been revived".
He said he was "pushing at an open door" in his talks with the party, but argued the Labour leadership should be given time to get on top of its game.
"They need more time to get their act together. They were just propelled into the limelight like we were very suddenly - they didn't even expect it themselves," Mr Varoufakis said.
"So I think that they need to be given some time. But they should concentrate on that – concentrate on getting Britain back into being a technological innovator."
RESIGNATION
Mr Varoufakis stepped down as Greece's chancellor following a referendum in which a bailout deal offered by European creditors was resoundingly rejected.
He cited the Eurogroup of finance ministers' request for his 'absence' from future meetings as the main reason for his resignation.
"I consider it my duty to help Alexis Tsipras exploit, as he sees fit, the capital that the Greek people granted us through yesterday's referendum," he said in a statement on his website at the time.
"And I shall wear the creditors' loathing with pride."