Lord Tebbit: Tory SNP attacks could drive votes for Labour
The Conservatives' "puzzling" campaign approach may push Scots to vote Labour, a Tory peer has said.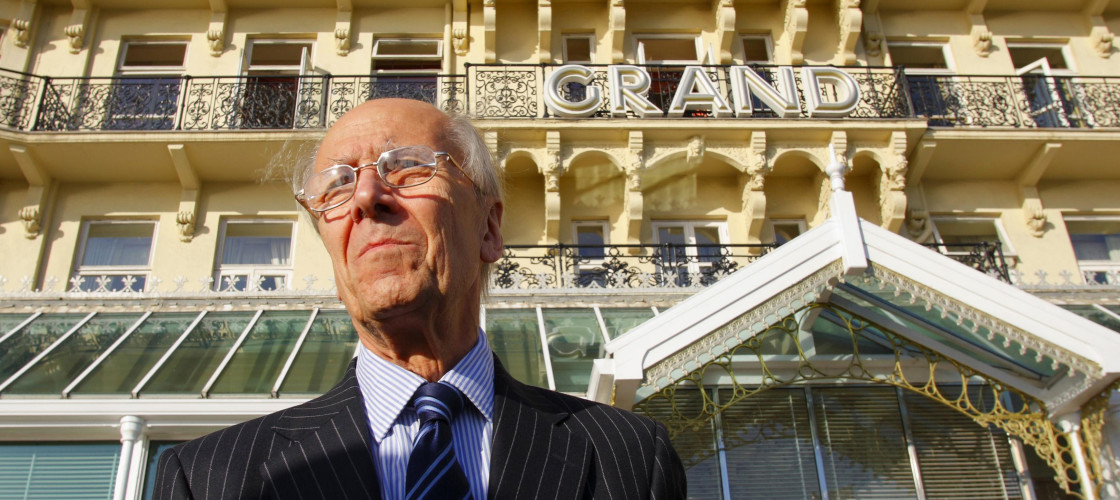 Lord Tebbit said David Cameron's suggestion "that the SNP was worse than Labour" may encourage Conservatives to vote tactically for Ed Miliband's party "as the lesser of two evils".
"I think it's a huge scare tactic against Labour and whether the particular seat in the House of Commons is occupied by a Labour member or an SNP member perhaps it's not a great difference," he told BBC's Newsnight.
_____________________________________________________________
RELATED CONTENT

Lord Forsyth: Tories are playing a 'dangerous' game with SNP


Ed Miliband: Tories are ashamed of Cameron's SNP tactics


Sir John Major: Labour-SNP deal is a 'recipe for mayhem'


SNP would not 'call the shots' in Labour minority, says Miliband


_____________________________________________________________
He said it seemed "pointless to just irritate Scots by shouting at them from Westminster" in the same way the English had been "irritated into voting for Ukip".
"I just cannot read Mr Cameron's mind, it's a foreign country to me," he said.
LIFE EXPERIENCE
Mr Tebbit also complained that both the Labour and Tory leaders had no life experience outside politics.
He compared the two with past leaders such as Winston Churchill and Clement Atlee who had "some experience of life".
He said Mr Cameron "doesn't have that hinterland of experience" and neither did Mr Miliband.
"These days there are too many people in Parliament without adequate experience of life as it is lived by most people in the country," Lord Tebbit said.
However, he thought the Conservatives could win a majority if Mr Cameron "concentrates on the great issues facing the country - the prime one is of security."
LORD FORSYTH
His comments came on the same day another Tory peer, Lord Forsyth, said the Conservatives were playing a "short term and dangerous" game by using the SNP to damage Labour.
Vice Chair of Labour's General Election Campaign Lucy Powell said Conservative grandees were "lining up to savage David Cameron for his increasingly desperate attempts to cling to power".
But Conservative former Prime Minister John Major added fuel to the Tory attack against the SNP today, saying a Scottish National Party deal with Labour would be a "recipe for mayhem".