Carswell: Ukip figures wanted to 'scare or threaten me' with private life allegations
Ukip MP Douglas Carswell has suggested he may have been blackmailed following disputes with senior figures in the party.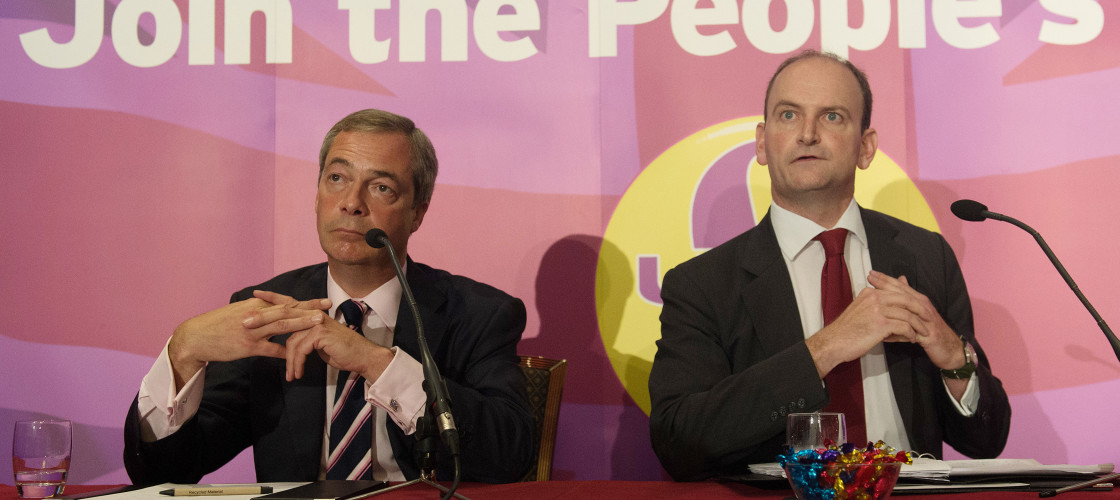 Infighting in Ukip has come before the public eye again after Mr Carswell said a "fresh face" was needed at the top, prompting leader Nigel Farage to argue the Clacton MP should "put up or shut up".
According to the Mail on Sunday, Mr Carswell learnt yesterday that a secretly recorded Ukip call regarding allegations into his private life have been circulated in his constituency.
___________________________________________________________
RELATED CONTENT

Douglas Carswell: Nigel Farage should step down as Ukip


Nigel Farage: Jeremy Corbyn is a gift to Ukip


___________________________________________________________
The call was made after Mr Carswell had a row with party secretary Matthew Richardson over parliamentary funding for opposition parties shortly after the general election.
Mr Carswell said he later learned Mr Richardson, who apparently threatened him, was "sent" by Mr Farage.
He later received a call from a "senior Ukip official" asking "grossly intrusive questions" about his private life.
"The suggestions made were preposterous," Mr Carswell told the Mail on Sunday.
"Either they were stupid enough to believe them, and wanted to scare me into silence by letting me know that they knew about it, or they were threatening me with the spread of false rumours.
"Either way, it could be construed as blackmail by dark forces."
QUESTIONS
Meanwhile, Ukip chairman Steve Crowther has called for Mr Carswell to answer questions over his comments about the party leader.
"Douglas is a member of the National Executive Committee and the NEC will be wanting to speak to him about this in January," he told Radio 4's Today programme.