Labour forecast to win no constituency seats in Holyrood election
The SNP are on course for a landslide victory in next year's Holyrood election - with Labour set to lose all of their constituency seats.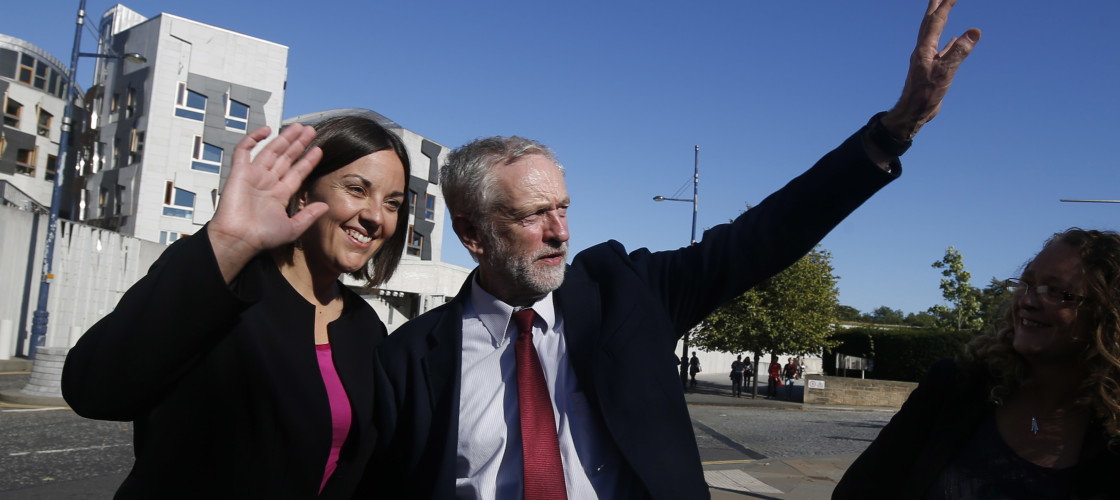 A forecast by UK Elections predicts that the SNP will take 67 of the Scottish Parliamentary constituencies, with the Tories winning five, the Liberal Democrats one, and Labour losing all 15 of its constituency MSPs.
The account says its model takes into account polling, ground data, and the results of by-elections.
___________________________________________________________
RELATED CONTENT 

Scotland Secretary: Tories can beat Labour in Holyrood vote


Kezia Dugdale seeks policy autonomy for Scottish Labour

___________________________________________________________
Our forecast for
#sp16shows SNP will win 67 constituencies. In 2nd, the Conservatives on 5, with Labour on 0 seats.
pic.twitter.com/5ooe45HVcO

— UK Elections (@Election_UK)
December 14, 2015
But Scottish Labour said it was sceptical about the methodology behind the numbers, suggesting it was based on a sample size of just 156.
There are a further 56 'List MSPs' elected on a proportionate basis, meaning Labour would not be left without representation in Holyrood.  
The Scottish Conservatives are upbeat about their chances of beating Labour in May's Holyrood elections.
A spokesman for the Scottish Tories said: "Predictions like these only go to show the needs for a strong alternative to the SNP. We are absolutely focussed on standing up to the SNP and their plan for separation and offering a positive forward looking plan for Scotland."
A party source added: "We are hoping to have more constituency seats than Labour come May."
An SNP spokesperson said: 
"Polls continue to show that people are backing the SNP's record in government and our positive, ambitious vision for Scotland's future – in contrast to a Labour party which clearly isn't even regarded as a credible party of opposition, never mind a credible party of government. 
"The idea that Labour are in a fight for second place with a Tory party fresh from its worst election result in Scotland for 150 years at the General Election shows just how much trouble they are in – as people in Scotland tire of their dismal, negative approach to politics. 
"But we of course take absolutely nothing for granted, and will be working hard every day between now and May to ensure that we retain the trust of voters – and secure the re-election of Nicola Sturgeon and an SNP Government delivering for the people of Scotland."