Chuka Umunna: Time to scrap First Past the Post
Former Labour frontbencher Chuka Umunna has called for First Past the Post (FPTP) to be scrapped in favour of a more proportional system for general elections.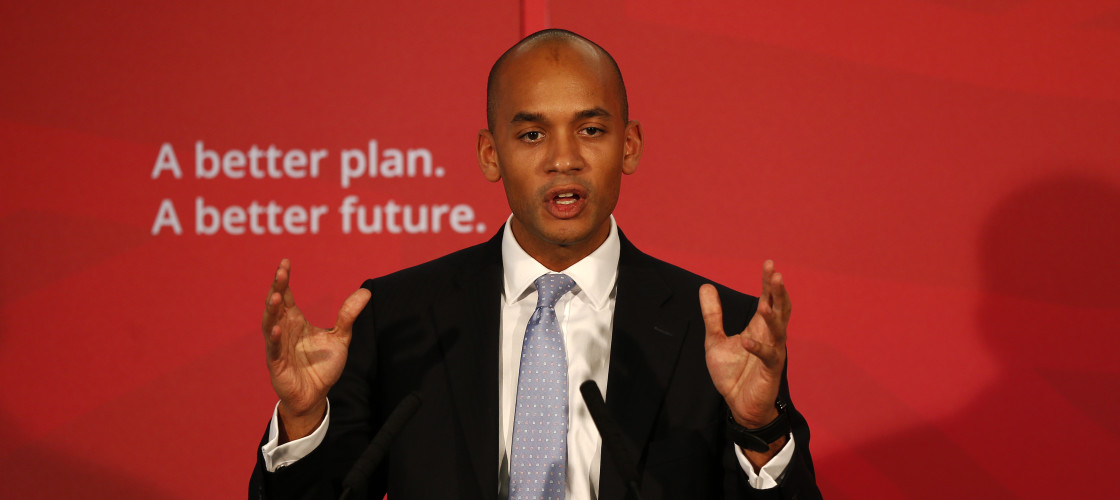 He and fellow Labour MP Jonathan Reynolds, who serves as Shadow Rail Minister, argue that FPTP has led to "false electoral deserts" where one party dominates despite others getting substantial numbers of votes.
Writing in today's i newspaper, they say the current system has led to people feeling "remote and unrepresented" with "bitterness and invective on social media" replacing reasoned debate.
____________________________________________________________________________________
RELATED CONTENT
Chuka Umunna: Labour 'like a petulant child'


Chuka Umunna: Abandon tribal politics to win business support 


Nigel Farage: Anger is rising over first-past-the-post

____________________________________________________________________________________
Although the pair concede that a different system would not necessarily have helped their party in May's general election, they says FPTP leads to blatant injustices, such as the SNP winning 95% of seats in Scotland with only 50% of the popular vote.
Similarly, the Conservatives won 51% of the vote in the south-east of England and ended up with 93% of seats.
The pair point to the Additional Member System (AMS) used for Scottish Parliament elections as the best replacement for FPTP, as it would retain MPs' link to a specific constituency while also offering a more proportional outcome.
Under AMS electors vote twice – once for a candidate in their area and again for a political party.
The two are co-sponsoring a Ten Minute Rule Bill on the issue this Wednesday, which they say has support "from nearly all sides of the House".  
However its chances of progressing through the Commons look slim, with the Government highly unlikely to allot parliamentary time to a change the vast majority of Conservatives oppose.
Mr Umunna has long been an advocate of radical constitutional change – last September he called for the House of Lords to be replaced with an elected chamber modelled on Spain's Senate.
He has also repeatedly called for reform to Prime Minister's Questions, which he described as "ridiculously tribal and adversarial".