Jeremy Corbyn hits back at Tony Blair's 'silly remarks'
Jeremy Corbyn has accused Tony Blair of making "silly remarks" about his chances of becoming the next Labour leader.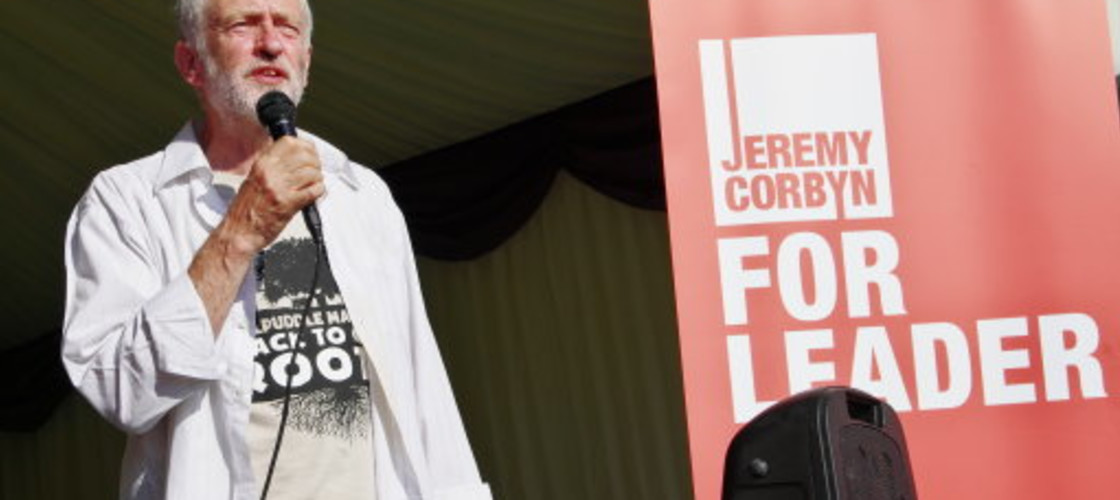 The former prime minister warned Labour against turning towards a "traditional leftist" platform this morning.
At an event for the Progress think tank he was also scathing about veteran left-winger Mr Corbyn's campaign, saying: "If your heart is with Corbyn, get a transplant."
________________________________________________________________
RELATED CONTENT

Tony Blair: Labour must avoid 'traditional leftist' platform


Corbyn on top in first public Labour leadership poll


Tristram Hunt: Labour risks becoming a pressure group under Corbyn


________________________________________________________________
Mr Corbyn hit back at Mr Blair, saying he should look at what the leadership hopeful was saying and "look at the situation in Britain at the present time".
"I think Tony Blair's big problem is we're still awaiting the Chilcot Report to come out," Mr Corbyn said in a pooled clip.
Mr Blair also suggested Mr Corbyn was the Tories' favoured candidate, to which Mr Corbyn responded:
"Well, I would have thought he could have managed something more serious than those kind of silly remarks."
He welcomed Mr Blair's debate and said he was "entitled to say anything he likes," however he was somewhat critical of the three-time election winner's tenure.
"Tony is entitled to his own opinion; I have many analyses of Tony Blair's leadership. Yes we did win the '97 election; we lost support consistently after that, and he led us into a disastrous illegal war," he argued.
'GOOD BOOKS ON MARX'
Meanwhile, Mr Corbyn also hit back at remarks from Shadow Education Secretary Tristram Hunt that Labour risks becoming a "protest group" if it elects the MP for Islington North as leader.
"Tristram Hunt has a very good knowledge of history, very good books on Marx, very interesting. Perhaps he should think about the whole longer social process," Mr Corbyn said.
Mr Corbyn has came top in a public YouGov poll for the Labour leadership contest, 17 points ahead of Shadow Health Secretary Andy Burnham.
He refused to comment on the poll results, but he suggested constituency Labour parties, many of whom have backed him, "are people with some knowledge and some experience and some perception".