Momentum 'entryists' trying to take over Labour, claims Tom Watson
Hard-left activists are using a pro-Jeremy Corbyn campaign group to try to take over the Labour party, Tom Watson has claimed.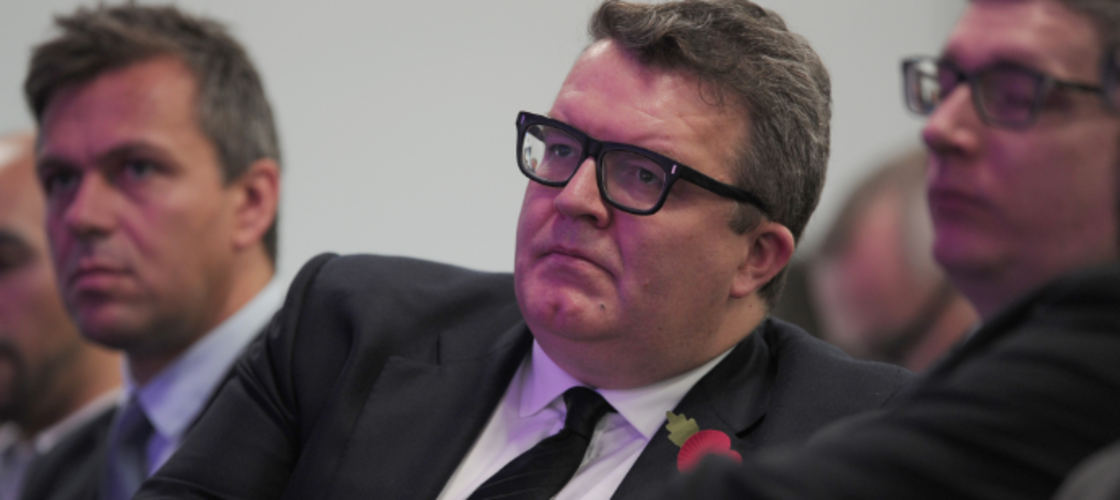 The party's deputy leader said there was "an entryist problem" in some Momentum branches.
Mr Watson's sensational claims come just days after he sparked anger by calling the organisation "a bit of a rabble".
_____________________________________________________
RELATED CONTENT

Tom Watson hits out at 'rabble' Momentum  


Momentum: We will not call for pro-airstrikes Labour MPs to be ousted 


Andy Burnham hit out at 'poisonous' Labour bullies 
_____________________________________________________
They also further expose the splits at the top of the Labour party over its direction under Mr Corbyn.
Momentum - which sprung from Mr Corbyn's leadership campaign - has already been forced to deny it wants to deselect Labour MPs opposed to their leader, including those who backed the bombing of Isil targets in Syria.
Mr Watson launched his latest attack on the group last night in a Twitter conversation with Labour activist Dr Eoin Clarke.
After the deputy leader urged his followers to support Labour's campaign on the Freedom of Information Act, Dr Clarke replied: "Are the 'rabble' welcome too?"
@LabourEoinI guess it depends whether you want the Socialist Party and other opponents within out big tent. I personally don't want that.

— tom_watson (@tom_watson)
December 7, 2015
After Dr Clarke said many Momentum members had supported his deputy leadership campaign, Mr Watson replied: "Not the ones who are calling for Labour councils to set illegal budgets and targeted de-selections."
The row then escalated.
@LabourEoinif you choose to take it personally, I'm sorry. It doesn't change the fact they have an entryist problem in a number of groups.

— tom_watson (@tom_watson) December 7, 2015
@LabourEoinI find all these groups a distraction, compass, progress and momentum. You know that. Whatever their rules, there's a problem.

— tom_watson (@tom_watson) December 7, 2015
Former Labour Cabinet minister Caroline Flint claimed at the weekend that Momentum could "destroy" the Labour party.
She said: "They seem to be focussed on interfering in the organisation of the Labour Party.
"That is exactly what far-left groups like Militant did in the 1980s. They act as a separate party operating within the Labour Party but with no real loyalty to the party.
"Jeremy has to stop Momentum becoming that kind of group or it will destroy our party and undermine him as well, and I don't want that."
SOCIAL MOVEMENT
But James Schneider, a spokesman for the group, has previously denied the claims.
He said: "No we're not the party within, and no we will not be campaigning to deselect Members of Parliament in any capacity. Momentum is not designed to engage in that kind of activity.
"What we are trying to do is two things; we are trying to build popular power in the country, and we are trying to make the Labour party more like a social movement, more embedded in communities and more able to engage with social movements in campaign groups at community and national level."