Cameron makes 'career defining' election gaffe - with video
David Cameron has tripped up in his election campaign today after he called the contest "career defining" rather than country defining.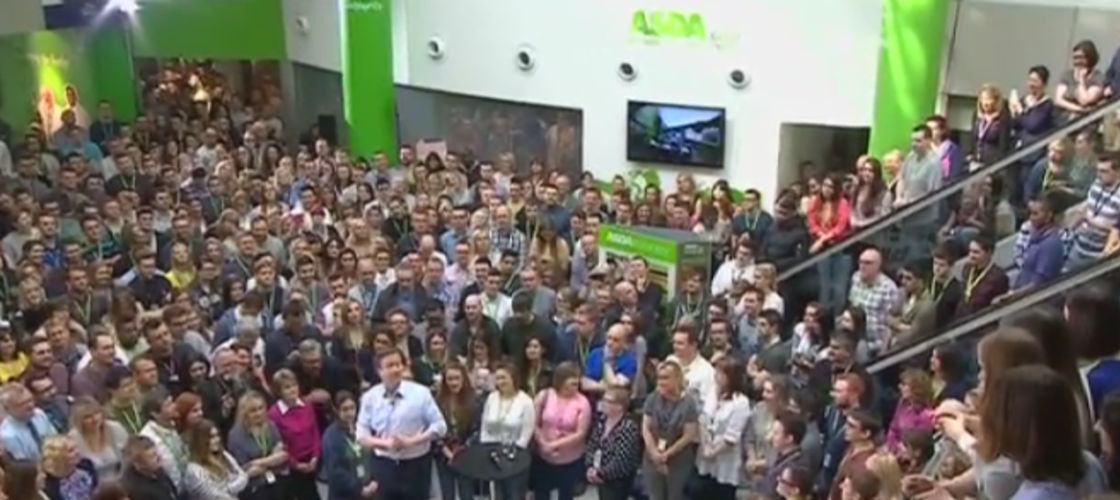 The Prime Minister was announcing his four-point plan to close the north-south growth divide at a campaign event in Yorkshire.
Answering a question on coalition options in the event of a hung parliament, Mr Cameron insisted he was pushing for a Conservative majority.
"This is a real career defining… country defining election that we face in less than a week's time," he told a large audience at an Asda store.
________________________________________________________________
RELATED CONTENT

Cameron unveils plan to close the north-south gap


Miliband: No Labour government if it means SNP deal


A Labour government would talk to the SNP, Andy Burnham confirms


________________________________________________________________
Labour seized on the slip-up, with Shadow Cabinet Office Minister Jon Ashworth saying: "The problem with David Cameron is he always gets his priorities wrong. He puts his career before country, just as he puts a privileged few before working people."
Labour also posted a Tweet, saying "it's all about Dave".
Revealing Cameron slip up at Q&A - says the election is "career defining" ... It's all about Dave.

— Labour Press Team (@labourpress) May 1, 2015
As part of his north-south plan, Mr Cameron set out proposals to improve infrastructure, back the development of science and technology, boost skills and give local communities greater economic power.
"I don't want to be Prime Minister of a country that has a booming south and a slow-growing north," he said, adding: "I want us to heal the north south-divide."
SNP 'THREAT' THE SAME
The Prime Minister also said Ed Miliband ruling out any post-election arrangement with the SNP "changes nothing".
The Labour leader told a BBC Question Time audience last night: "If the price of a Labour government was a coalition or a deal with the SNP, it's not going to happen."
Mr Cameron poured cold water over the claim, saying: "Is he really saying that if Labour don't get a majority but if Labour plus the SNP is a majority, 'I won't be prime minister?' Of course he's not saying that. So the threat today is the same as the threat yesterday."
Shadow Health Secretary Andy Burnham told BBC Radio 5 Live a minority Labour administration would "of course" be prepared to talk to the SNP in order to get its business through Parliament.
The leader of the Opposition was also jumped on for a slip-up last night, after he tripped off the stage during the question time event.