McVey hits out in Commons sexism row
Work and Pensions Secretary Esther McVey has reacted angrily amid claims of a sexist remark by a Labour MP in the House of Commons today.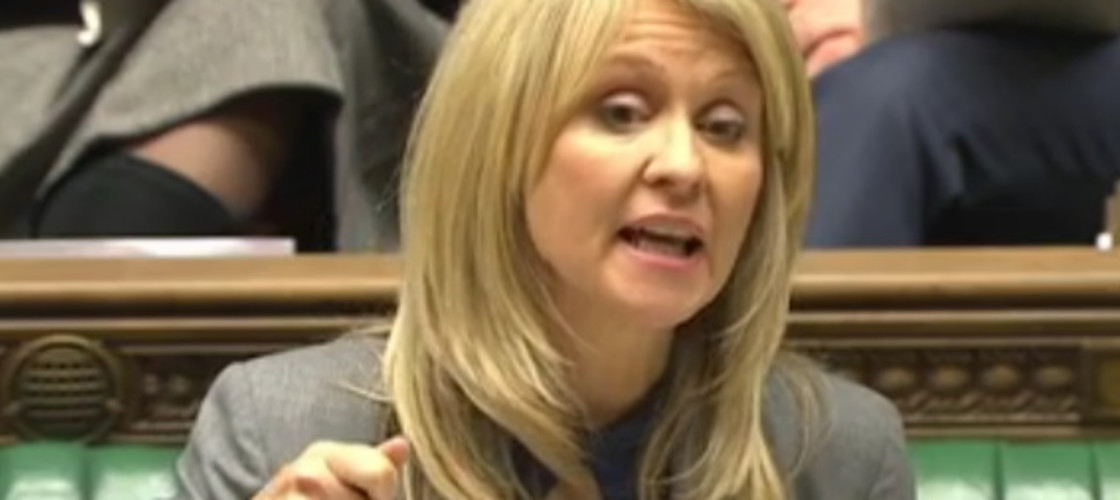 Barry Sheerman clashed with Ms McVey after he referred to her as "a hard-hearted Hannah" during Work and Pensions Questions.
Ms McVey said it was "not the first time that the opposition benches have been like this to me" and claimed that another Labour MP had "asked for people to lynch the bitch".
Mr Sheerman's remark prompted gasps on the Tory benches and claims of sexism as it was delivered. But speaking immediately after the session, Mr Sheerman insisted his remark was not sexist.
He said: "I have been, I think, known to be a long-term champion of equality of women in our society and at work. In recent questions just a few moments ago I did refer to the member for Wirral West as hard-hearted Hannah.
"I think she thinks it was a sexist remark. It wasn't meant as that. It's actually the name of a song sung by Ella Fitzgerald.
"But she has a reputation for being a very hard champion of the welfare reforms this Government has introduced and I believe it was fair comment and unfair to call me a sexist."
Yet Ms McVey appeared reluctant to let the Labour MP off the hook.
She said: "It's not the first time that the opposition benches have been like this to me and John McDonnell actually came to my constituency, using unparliamentarily language I know, but he asked for people to lynch the bitch live in Wirral West.
"That is what the Labour opposition benches do in other people's constituencies. Hence the opposition have form."
Mr McDonnell has previously stated that he merely reported the comment after it was said about Ms McVey by her own constituents.
Speaking to PoliticsHome today, Mr McDonnell said the minister's comments were not true and accused her of diversionary tactics.
"Esther McVey cowardly broke Parliamentary convention by not informing me in advance of her intention to make this statement on the floor of the House," he said.
"This was an obvious smokescreen to divert attention from the detestation there is for her own role in forcing through policies to cut benefits to people with disabilities, some of the poorest and most vulnerable people in our society, with the result that some have tragically taken their own lives as a consequence of her policies."