DWP ignoring effects of benefit sanctions – report
Ministers do not understand the impact or effectiveness of sanctions on benefits claimants, according to a report from the National Audit Office (NAO).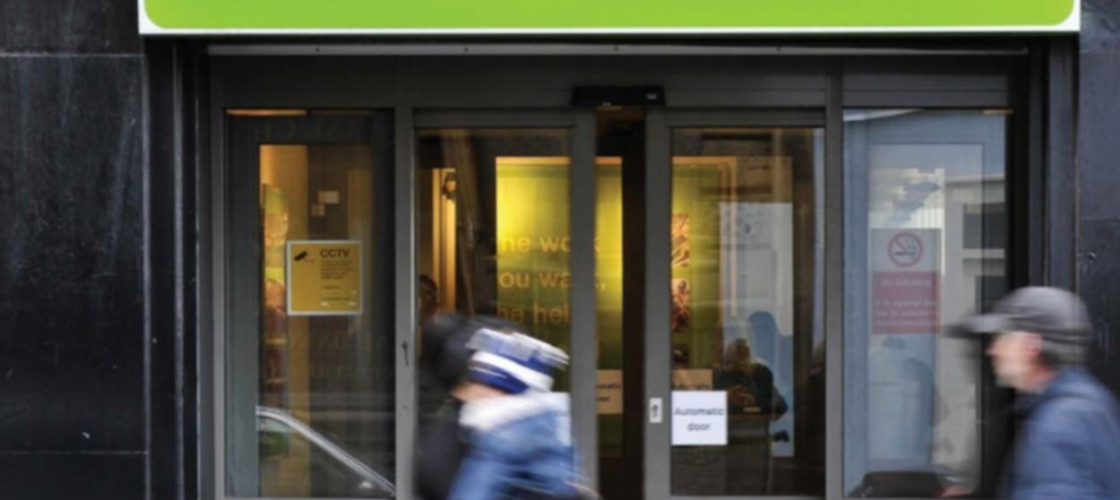 The watchdog has called on the Department for Work and Pensions (DWP) to conduct a "wide-ranging review" of sanctions particularly in light of forthcoming changes to Universal Credit.
In a comprehensive report, auditors add that previous reviews carried out by the department have not gone far enough in understanding the impact of sanctions, or there effectiveness in getting people in to work.
Furthermore, the NAO said it is likely that different approaches by managers and local jobcentre staff have had a "substantial" influence on whether or not people are sanctioned.
It also found that some employers on the "Work Programme" scheme are referring twice as many people for sanctions as other providers in the same area.
Sanctions can be imposed on people who fail to comply with conditions attached to the benefits they claim, such as losing income as a result of not attending jobcentre appointments.
'DWP DOES NOT TRACK THE COSTS AND BENEFITS'
The report also cites international studies which shows while people who receive sanctions are more likely to find work, the effect of the programme can be "short-lived, lead to lower wages and increase the number of people moving off benefits into inactivity".
Auditors say the DWP does not track the costs and benefits of sanctions, but estimates that it spends £30-50m a year applying sanctions, and around £200m monitoring the conditions it sets for claimants.
Furthermore they estimated the department withheld £132m from claimants due to sanctions in 2015, and paid £35m in hardship payments. 
Amyas Morse, head of the National Audit Office, said: "Sanctions on benefits have a high opportunity cost, not only for those who are dependent on those benefits if sanctions are applied, but for the efficient use of public resources.
"We acknowledge the department's effort to reduce its error rate on sanctions, but we think there is more to do in terms of reducing them further, and in reducing the notable differences in sanctions applications between comparable localities."
Labour MP Meg Hillier, who chairs the Public Accounts Committee, said: "Benefit sanctions punish some of the poorest people in the country. But despite the anxiety and misery they cause, it seems to be pot luck who gets sanctioned."
The Joseph Rowntree Foundation said the sanctions system should be "less severe" and not result in "destitution", while pushing for urgent reform.
Chris Goulden, Deputy Director of Policy and Research at the body said: "Sanctions are pushing people into destitution and extreme financial hardship, with many people who rely on benefits living in fear of being sanctioned unfairly and unpredictably.
"A lack of evidence on the impact of sanctions means that it is impossible to say what long-term effect this has on public spending or employment rates, with some evidence showing that sanctions are as likely to force people out of the system as they are to encourage them to find work".
A DWP spokesman said: "Sanctions are an important part of our benefits system and it is right that there is a system in place for tackling those few who do not fulfil their commitment to find work.
"This report fails to recognise the improvements we have made to sanctions, particularly to help those who are vulnerable. The number of sanctions has fallen, and they are only ever used as a last resort after people fail to do what is asked of them in return for benefits."
Poverty charity Turn2us responded: "With 26% of sanctions referred by providers overturned, and 11% referred by job centres, it is clear from this report that too many people are having the support that they rely on cut unfairly.Turn2us is frequently contacted by individuals who, as a result of sanctions, cannot afford basic living costs such as food or heating, and that is simply unacceptable.
"Evidence suggests that concerns about making ends meet often contributes to it being harder for people to find work and get themselves out of poverty, which is why it is so important that people are aware of what support they are entitled to, and that the support is administered in fair and accessible way."