Dan Jarvis MP: Ever increasing child poverty is not inevitable
Former Labour Shadow Cabinet member Dan Jarvis writes ahead of his Private Members' Bill today, the Child Poverty in the UK (Target for Reduction) Bill.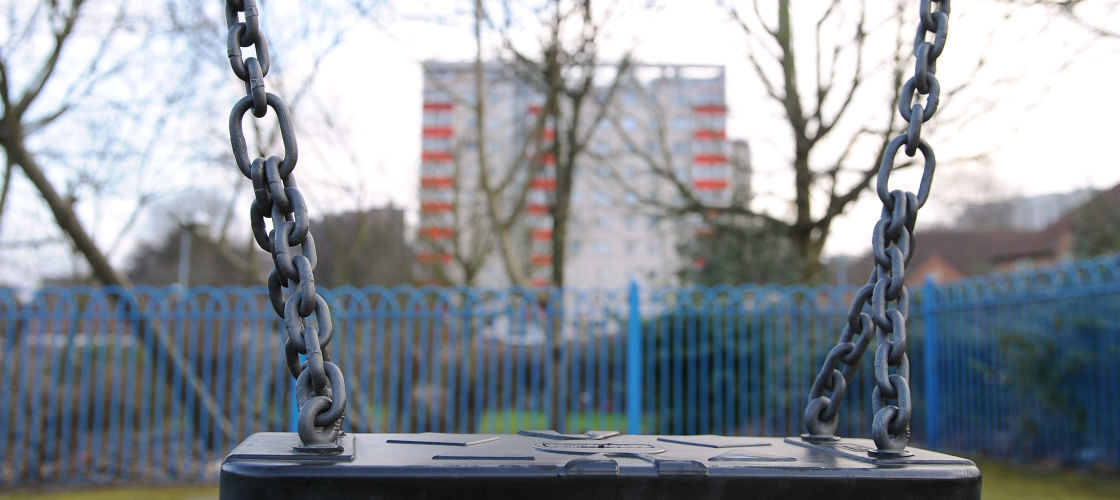 Times are hard, and for many families, money is short.
In Parliament today, I will introduce a bill which seeks to make life a little easier for them. By setting a target to reduce child poverty, I believe that we can make good on a commitment to those the Prime Minister has described as "Just About Managing."
In Britain today, nine children in a classroom of thirty grow up in poverty. For those four million children, it can mean living in a cold and cramped home, falling behind in school, and suffering ill health in later life.
As in life, if you want to achieve something in government, it is useful to set a target. It is a starting point upon which a renewed effort can be built. It would make a clear commitment to do right by those children.
My bill takes a constructive approach in seeking to establish the principle of a child poverty target in law, rather than to be prescriptive in all of the measures included. Parliament has previously united behind a target, most notably in passing the 2010 Child Poverty Act. So I hope that MPs from all parties will today come together once again.
This debate comes at an important time as feelings of concern and insecurity about our future direction as a country are becoming commonplace. This is not limited to Brexit. It extends to a fundamental question of what we are prepared to tolerate as a society.
Ipsos MORI regularly surveys the public to ask about the top issues facing Britain. 1 in 5 people now highlight poverty as one of the biggest challenges facing our country. That anxiety has increased significantly in recent times, and it now stands at the highest recorded level since the question was first asked in 1997.
In these uncertain times, we face a defining challenge in order to provide greater security to families. Many are just one bill away from finding themselves struggling. One in four workers are afraid of losing their job, the highest level in decades. It follows the longest pay squeeze in over a century.
Calling time on child poverty must be fundamental to that effort. Without a change in approach, the IFS project that by 2020 levels of relative child poverty will increase by 50%. That is a wake-up-call to a looming crisis.
Ever increasing child poverty is not inevitable. It is a result of political choices. We've seen it before, when child poverty rose sharply in the 1980s and peaked in the late 1990s, before falling very significantly. The last Labour Government demonstrated what can be achieved with the biggest improvement of any EU nation in lifting 1 million children out of poverty.
It didn't happen by accident. The Government set themselves a target, and made achieving it a priority. Investment in higher quality early years education, childcare and Sure Start Children's Centres was expanded four-fold. Support was expanded for families so that they could enjoy greater control over their lives and greater security in their finances.
Poverty destroys childhoods and limits futures. So we have a duty to this generation to make progress on addressing child poverty once again. Ending that burning injustice should be a defining mission for the Government.
A century ago, Joseph Rowntree demanded action on poverty. He made the case to a Liberal Government, that the prevalence of poverty in Britain would undermine its continued presence as a world power.
That sense of national purpose in tackling poverty was witnessed most memorably during our country's darkest hours. In 1942, in the middle of a world war, Winston Churchill's coalition government published "The Beveridge Report." It defined a national mission that would follow in peacetime under Clement Attlee.
Today, at a moment of greater uncertainty for our country than at any time since, ending poverty once again deserves an unrelenting effort. Brexit should not be used as an excuse for inaction, instead it should provide the reason for a new approach. Britain's place in the world of tomorrow will be brighter if we focus on child poverty today.
Solving this historic problem should be part of a modern national mission. Our success as a country will increasingly require us to meet our duty to those who are left behind. To provide security, opportunity, and hope to those who need it most. To end poverty so that every child can realise their potential.
That has to be our ambition and it should be a challenge that unites us all. So let us set ourselves that target once more.
Dan Jarvis is the Labour MP for Barnsley Central
Simon Hopkins, Chief Executive Officer of the charity Turn2us responded to Dan Jarvis MP's Private Members Bill on child poverty, saying "We keep an open mind regarding any action that would help further address the root causes of child poverty, however we must not allow a debate about statistics divert us from the task in hand." Read the full response here.