Member Directory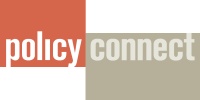 Policy Connect
Additional Pages
Latest Press Releases
Independent commission warns current HE regulatory system 'outmoded and unfit for purpose'

• Independent, cross-party inquiry highlights 'sensible middle ground' in renewables debate and calls for more effort in building cross-party consensus.
• Inquiry chaired by former energy minister Charles Hendry MP and Baroness Worthington
• Government should work with industry to narrow the debate by identifying 'low regrets' investments for the power sector beyond 2020.
• UK has only just begun to harness low carbon renewable resources bigger than North Sea oil and gas.
• New biomass policies are a pragmatic balance between environmental protection, building public confidence and encouraging sector growth, and will help debate move forward.
• Investing in renewables through electricity bills has 'hidden' benefits that could avoid high bills in the long term, make bills more predictable and deliver wider economic benefits.
• Backing up wind and other varying renewables is a manageable challenge for the UK electricity system with a number of existing and developing technology options.