Lord Teverson: We should clean up our own mess not export it to China
Lib Dem peer Lord Teverson reflects on his recent oral question on the decision of the government of China to restrict the imports of foreign waste.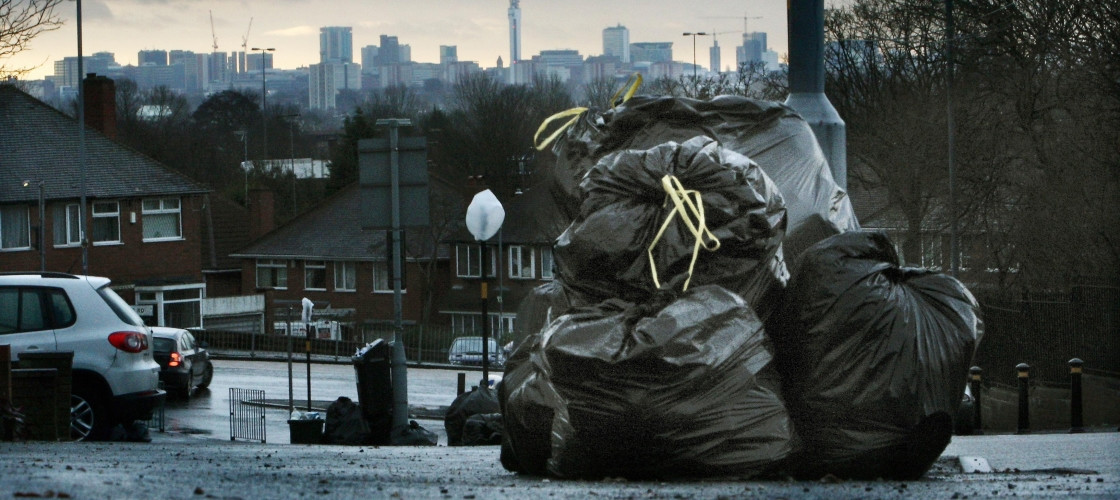 Good news! China takes another major step towards a cleaner and greener economy.
We might be a tad sceptical. But along with concrete evidence that this is not fake news, we in the western world would normally applaud. Another sign perhaps, along with China's massive investment in renewable energy, that the world's soon to be number one economy is taking its global responsibilities towards a sustainable planet seriously. Trump may have turned America's back to all that's green, but here is China on its long march to be our new environmental champion.
Only this time, when it comes to China's immediate ban on the imports of 24 varieties of low grade waste, not least household plastics, it turns into a western world problem. For the USA, Japan, the EU and not least the UK, China's low-grade waste importation ban really is an immediate and very inconvenient truth.
To the regime in Beijing, the environment is an increasingly hot political topic. In today's China a poisoned atmosphere, polluted rivers or contaminated land is a source of social unrest amongst its increasingly affluent citizens. To China's Communist Party, determined to remain unchallenged, it is a future crisis to be headed off. The massive import of the western world's garbage and low grade recyclate leaves a trail of domestic pollution. Hence China's notification to the WTO last July that the trade must end in December, a mere five months later.
The statistics are eye watering. Between 2012 and 2016 the UK exported 2.5 million tonnes of scrap plastic to China, far ahead of any other country we export to. The developed world consigned some 7.3 million tonnes of used plastic to China in 2016 alone. China's scrap paper imports in 2016 were a massive 28 million tonnes, of which 3.8 million tonnes came from the UK.
China's import ban, at a stroke, destroys the business model of the UK waste industry, together with its supply chain. The knock-on effects are huge, impacting local authorities and business.
But the UK has been slow to react. Defra is working overtime on Brexit agricultural and fisheries reform, producing a two-years late 25-year environmental plan, getting thousands of EU environmental laws onto the post-Brexit UK statute book. Michael Gove, no less, admitted to the Environmental Audit Committee that he had been taken unawares.
Lack of progress in waste policy, especially in England, has been a contentious issue for some time, not least with a frustrated waste industry. Scotland and Wales have been more ambitious in finding solutions for the future. That lack of focus, in England especially, is no longer an option.
The challenge is both short and long term, and the short term is the problem.
There are no alternative foreign recipients of scale. There is not the capacity to recycle this quantity of product domestically, and the stock piles are already rising. Stored waste is a serious fire hazard. Stop gap measures will be more incineration via waste to energy plants, or a return to landfill. But landfill is environmentally damaging, and waste to energy capacity is limited.
Long term solutions are obvious: a sea-change reduction in plastic packaging, recycling collection rules that everybody can understand – reducing levels of waste contamination, greater re-use of bottles through deposit schemes. The plastic bag revolution shows that consumer habits can rapidly change.
China's domestic clean-up presents an environmental challenge to the developed world. In the longer term it should be the catalyst that forces us to clean up our own act and our own mess.
Lord Teverson is a Lib Dem peer