UK's migration policy will exacerbate 'serious problems' in care sector - new report
Independent Age warns that unless both migration policy and funding for adult social care are changed, the UK "could see a shortfall of 200,000 care workers" by 2020.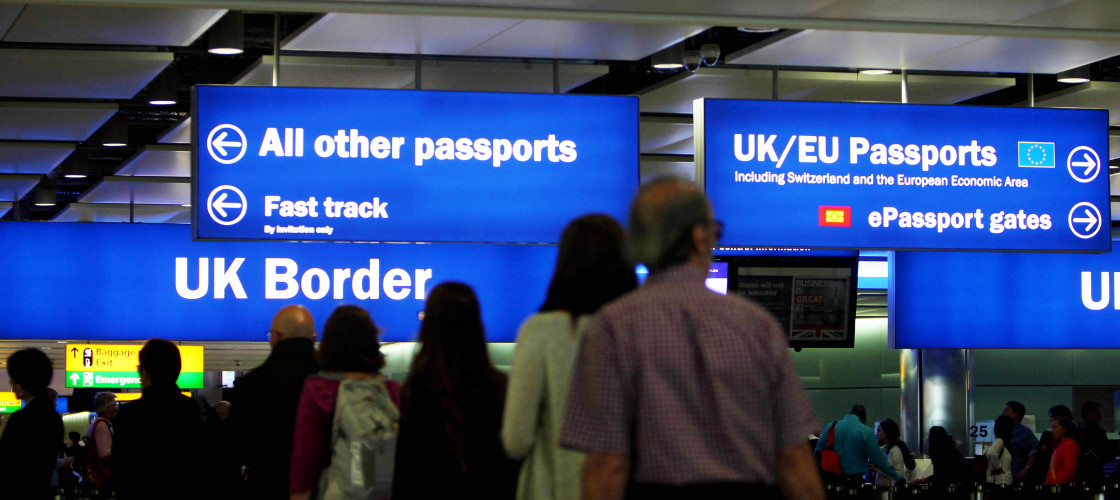 Typically immigration ranks high up any list of issues voters believe Britain faces today. In fact, according to a recent Ipsos Mori poll, for a third (34%) of the public, it remains the single most important issue,
a historic high.
The care our ageing population receives hasn't always registered quite so high in voters' minds.
However, as a charity that provides support and advice to people in older age, we have noticed something starting to change. More of us worry about elderly friends and relatives who need basic help, for example with getting out-and-about, and tasks like washing and dressing. We also worry about loved ones who don't get any care as services are stretched.  
In 2014,
we learnt that nearly half (47%) of people askedfor their views on the services they would like to see receive more money say they would like to see government prioritising support for the elderly and disabled people. And in a survey Independent Age commissioned, the ageing population registered as one of the top three challenges 2,000 UK adults believed the country faces over the next 20 years, with just immigration and healthcare provision sitting above,
at the top of the list.
What is strange is that with immigration – and now, care - climbing higher up the political agenda, few of us really seem to be joining the dots. Both politically, and indeed across society as a whole, we haven't necessarily always grasped how crucial migration is in helping us to secure the care workforce our ageing population needs. Independent Age believes the two issues, important though they are in their own right, are in many ways inextricably linked.
'Moved to Care', our joint new report with the International Longevity Centre-UK (ILC-UK), warns that unless we address both migration policy, but also funding and workforce planning in adult social care, we could see a shortfall of 200,000 care workers by the end of this Parliament. Fail to take action over the longer-term, and we estimate the workforce gap could grow to 1 million in just 20 years.
1 in 5 care workers in England were born outside the UK. In fact of these 266,000 migrant care workers, as many as 191,000 – 1 in 7 of this total workforce – were born outside the EU. There is a strong regional effect. In London for example, 3 in 5 care workers are originally from overseas, and 9 in 10 of these migrants are from outside Europe.
Our new analysis not only provides detailed new insights on the composition and characteristics of the care workforce; we argue that continued restrictions on non-EU migration in particular could exacerbate what are already serious problems in terms of high vacancy and low retention rates. 
With a large number of groups calling on the Chancellor of the Exchequer to give a significant cash boost to adult social care as part of the Spending Review taking place next week, Independent Age believes the Government needs to take action on two fronts.
It needs to ensure we have a care workforce that can attract UK-born workers. With one in 10 care providers now paying their employees less than the mandatory Minimum Wage, it is going to be a big challenge recruiting sufficient numbers of UK-born workers unless we dramatically shift people's perceptions of the pay, conditions and prospects a job in care could offer.
However, the second thing it needs to do is reconsider some of the rules and regulations that restrict the flow of skilled (and low-skilled) non-EEA migrants at a time when the sector is suffering from a crisis in recruiting, paying for and retaining its staff. Employers generally say they respect the professionalism and reliability of non-EEA migrants, with a greater percentage of these workers skilled to Level 4 qualifications than is the case for UK-born workers.
With an Immigration Bill now going through Parliament and the independent Migration Advisory Committee now reviewing the rules governing the flow of skilled non-EEA workers into sectors like nursing and care, the Government needs to arrest the decline and ensure our care homes and home care services have the required numbers of staff to meet our ageing population's needs. Among other things, this means placing high-skilled migrant care workers, including but not limited to nurses, on the Home Office's official Shortage Occupation List.
Just last week the Prime Minister began formal negotiations over the UK's continued membership of a reformed European Union. New rules affecting in-work benefits for migrants were the focus of one of his four key demands ahead of an In/Out Referendum.
We don't see the polling results changing any time soon. Immigration will continue to be the subject of a great deal of debate. But so too we believe will be our care services, and we no longer believe we can put our heads in the sand and deny the workforce gaps that will soon emerge unless we have the care workers in place – UK-born, but also those born overseas – to take on these vital jobs.