Spending Review 2015: Apprenticeship Levy 'could be devastating' for construction sector training, industry warns
Without financial support for SME builders, the Government's newly proposed Apprenticeship Levy could cause construction apprenticeships to "nosedive", the Federation of Master Builders warns.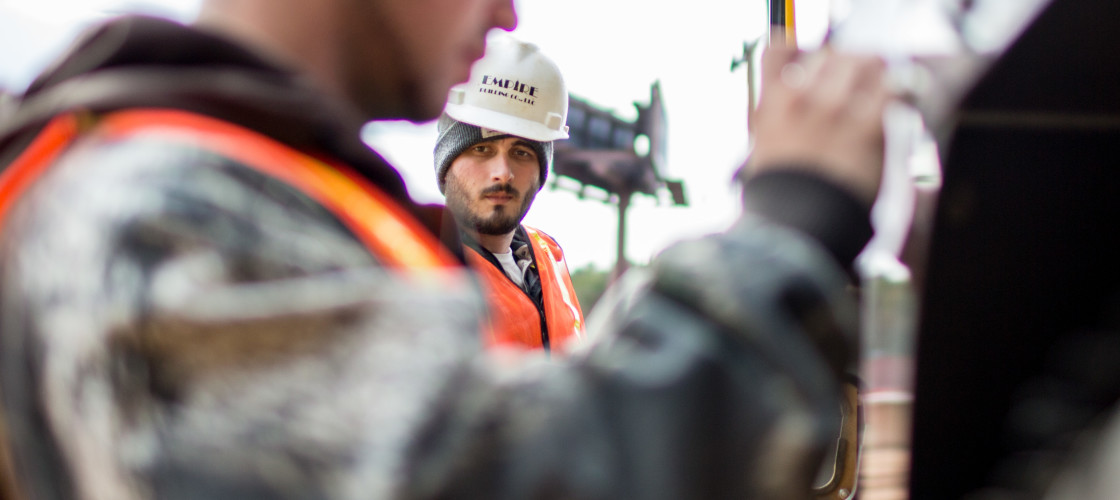 Since the General Election, the Government claims to have put housing and infrastructure at the heart of its agenda. Last month George Osborne proclaimed "We are the builders!" again and again, as he reeled off a list of goals for the next five years. Certainly, this renewed focus on bricks and mortar is positive and the ambition is welcome if not long overdue. However, actions speak louder than words and the forthcoming Spending Review will be crucial in translating this bullish rhetoric into reality. To deliver one million new homes and world class infrastructure, there are two key areas that the Government must get right - skills and planning.
The Government's new proposed Apprenticeship Levy and how it will be applied to construction will weigh heavily on the industry's mind as we approach 25th November. Details have been scarce on the ground since the Government announced its (unusually brief) consultation period in August. What is certain is that in order to achieve the Government's overall ambition of creating three million new apprenticeships by 2020, "larger" firms in all sectors will be brought into a new centralised funding system.
The fear remains that the reforms - as currently proposed - could be devastating for training within the construction sector. The construction sector is different as we already collect a training levy through the Construction Industry Training Board (CITB). Although the existing system is not perfect, it helps ensure small firms receive much-needed support over and above financial payment for the training itself. Without that support, it's probable that the number of apprentices in construction would nosedive. What's more, our existing levy is used to support so much more than just apprenticeship training. To remove this element could have an adverse effect on standards within our industry.
This would be disastrous – ask any construction firm, large or small, and they will say that the burgeoning skills crisis is one of the biggest challenges they face. Our own research shows that 60% of small firms are struggling to hire bricklayers and 54% of firms are finding it difficult to source carpenters and joiners, underlining the severity of the skills time-bomb. A lack of talented tradespeople represents a very real threat to the Government's targets and its apprenticeship policies need to maximise the number of construction apprentices. Given that two-thirds of all construction apprentices are trained by SMEs, that means empowering smaller firms, and certainly not removing or lessening any existing support.
The other tantalising question will be the subject of planning resources. Further local government cuts are in the offing and as councils are stretched even further, there are questions over the ability of planners to do their job. The past five years of ever dwindling budgets have already left planning departments struggling to keep up. Speak to developers about this and they'll point out that the lack of skilled planning officers is heavily impacting upon the speed of the planning process at every stage. The effect of this can be particularly pronounced for SME developers, as the smaller sites they specialise in, though cumulatively vital, are individually less important and typically more resource intensive.
The Financial Times recently reported that the Government is considering raising the cap on planning application fees in the Spending Review in order to steer more resources towards planning departments. Most developers would welcome such a move, but only if they were confident of an improvement in service. Given how local government funding is being decimated, the fear is that increased planning fees will be used to plug holes in other areas of council spending. We welcome the Government looking at ways of increasing the resources available to planning departments, but to do so by raising application fees without a concrete guarantee of an improved service would not be a satisfactory solution.