David Davis 'pushed' Theresa May into holding snap election, new book claims
David Davis 'pushed' Theresa May into holding June's early election despite her expressing concern over how the public would react, according to a new book.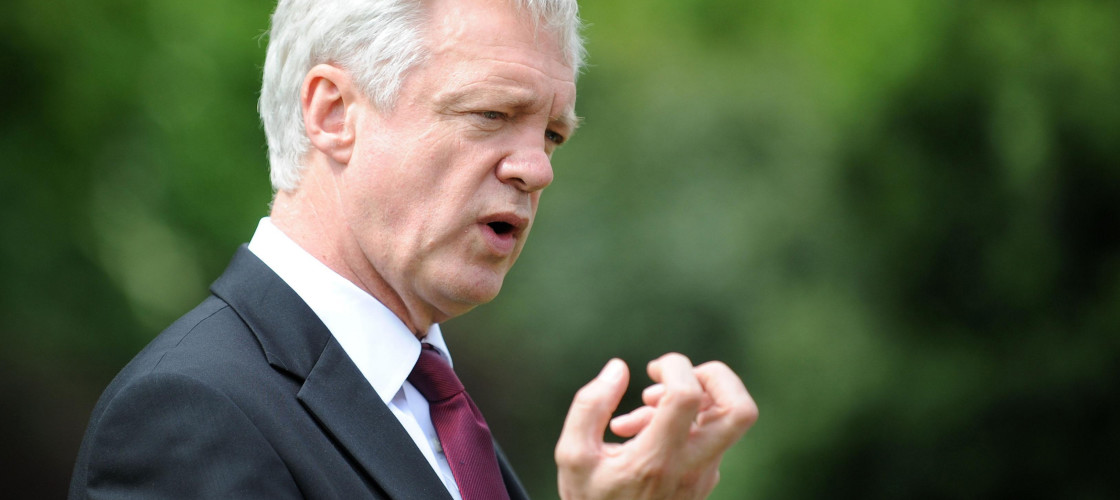 Betting The House, by political journalists Tim Ross and Tom McTague, reveals the Brexit Secretary boasted that he would be able to force the Prime Minister to change tack, as it was Mrs May, himself and Philip Hammond that "really run the country".
According to the book, told the Conservatives' election guru Sir Lynton Crosby: "No one is closer to Theresa May than I, and I, Philip Hammond and Theresa really run the country. I'm urging her to have an election as early as possible. We're well ahead in the polls and we'll win."
When Mr Crosby disagreed, Mr Davis added: "I'm persuading her."
The Prime Minister had previously said she would not hold an early vote despite favourable polls, and is quoted as saying: "I've said before I don't want this to happen and I'm concerned about how people will respond."
The book also says that "devastated" Mrs May "broke down and wept" once the 10pm election exit poll showed the "scale of disaster" – that the Tories would, against the odds, fall short of a majority.
Her then joint-chief of staff Nick Timothy "believed May herself should consider stepping down", the book claims.
However the book also tells of Mrs May holding up her phone in joy in the early hours of 9 June when Boris Johnson texted her his backing, knowing an attempted coup on his part would end her premiership.