Tony Blair: I 'toyed with' Marxism during university years
Tony Blair has revealed he was "a Trot" for a period as a student.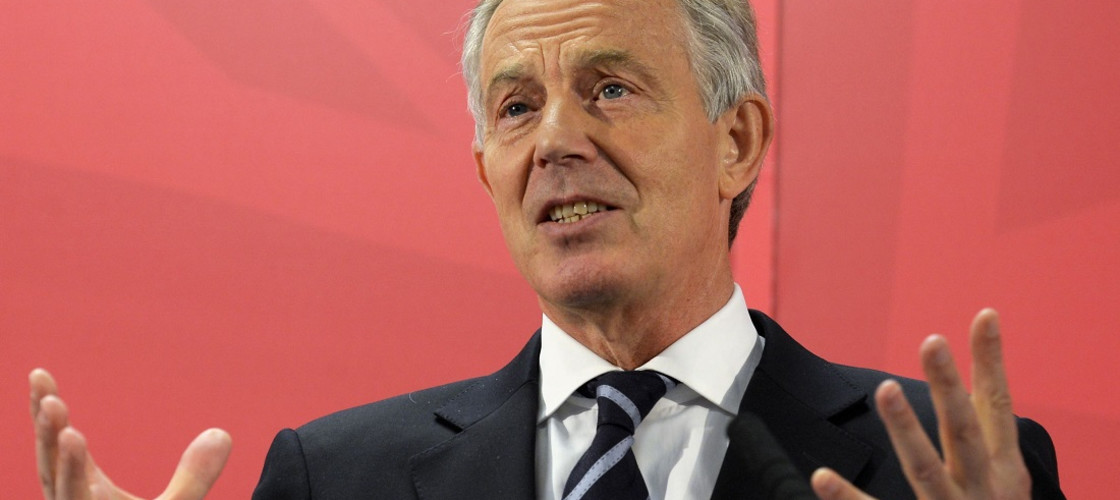 The former prime minister said he had read a biography of Leon Trotsky after returning home from playing a concert, and that it was "like a light going on".
He also said the dalliance with Trotskyism – which lasted less than a year – had meant that he "really understands" the left-wing politics.
Mr Blair gave the account in a BBC Radio 4 interview with Peter Hennessey for his Reflections programme.
He revealed he had "toyed with Marxism" ideologies after going through the first volume of Isaac Deutscher's biography of Trotsky.
"When I got back, I picked it up and started to read it. And I literally didn't stop reading it all night. It opened a different world to me," he said.
"I suddenly thought the world's full of these extraordinary causes and injustices and here's this guy Trotsky who was so inspired by all of this that he went out to create a Russian revolution and changed the world. I think it's a very odd thing – just literally it was like a light going on.
"And even though, you know, over time I left that side of politics behind, the notion of having a cause and a purpose and one bigger than yourself or your own ambition – and I think probably allied at the same time to coming to religious faith – that changed my life in that period."
Asked whether it was fair to say he had been "a Trot", he replied: "Yeah. In that sense I was, actually…
"It was reasonably brief, let's say. But I really understand that politics, by the way, because I was in and around it for long enough – it wasn't more than a year probably – but in and around it long enough to understand it and then come, finally, to the conclusion that it wasn't right."
Mr Blair steered Labour away from leftism during his time at the helm, and his leadership was punctuated by frequent rebellions from those who identified more strongly with Marxist thought.
Elsewhere in the interview, Mr Blair said the so-called "Granita pact" with Gordon Brown had not been sealed at the restaurant which gave it its name, but in a "couple of different places in Edinburgh".