Lib Dem former minister Jo Swinson speaks out against gender quotas on boards
Senior leaders from business and government have gone head-to-head over whether mandatory quotas are needed to get more women to the top of organisations.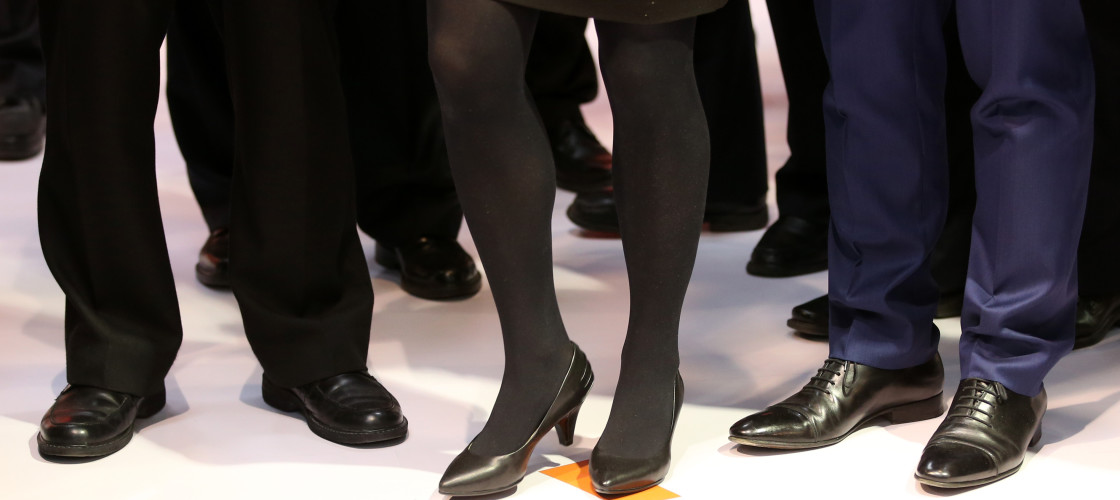 At an event organised by the Institute for Government and EY, former Business Minister Jo Swinson joined forces with Department of Culture, Media and Sport Permanent Secretary Sue Owen, and Frances Dickens – the chief executive of media firm Astus UK – to argue against compulsory quotas.
Swinson – who was also one of the Liberal Democrats' most prominent female MPs until the election – said that while progress on achieving gender equality was "nowhere near fast enough", it did not follow that business, political parties and government bodies should face strict targets to hire more women.
She said: "I say that for three reasons: the first is that quotas can stall progress by masking deeper problems. Secondly, voluntary action can secure a more genuine buy-in at senior level to tackle the issues. And thirdly, making quotas the be-all-and-end-all is misleading when it's much wider organisational change that's needed."
Owen, the most senior official at the Department for Culture, Media and Sport, said a wider "cultural shift" was needed to make boards and the upper echelons of government more representative.
But she warned quotas could lead to "tokenism" and would fail to deliver "true inclusion".
"I don't think quotas change leadership behaviours," she said. "And by the way – in the UK they're illegal. They can only be used to level the playing field in recruitment... My preference is for aspirational targets. In public appointments we are aspiring to 50% women. We have managed in the year so far to get up to 44%."
Dickens warned the UK not to "bow to the seemingly inevitable and introduce these quotas", in spite of similar moves from other leading European economies.
"Business-led change needs to be given a chance to work," she said. "Mandatory quotas, as I understand them, exist to tackle gender discrimination, those old boy's networks that are unfortunately alive and well in companies across the world and always select the best man for the job. But in those countries where mandatory quotas exist, was a business-led approach given a solid chance to work first?"
But their views were challenged by Silvana Koch-Mehrin, a German former member of the European Parliament, who also founded the Women in Parliaments Global Forum of international female politicians.
"Politics right now is not a meritocracy," she said. "It's not something where you can excel because of what you do, but rather because of who you know and who you are close to. How do you play a game that is set by rules that seem to be ancient and also made mainly by men?"
Koch-Merin said only "tough and decisive measures" could help to level the playing field.
"It's nice to have mentoring, it's nice to have special training for women – but it's not changing the game," she said. "What you need is quotas which are setting targets clearly and which are also, when not met, feasibly and tangibly sanctioned."
That call was echoed by EY's Global Markets Leader, Uschi Schreiber, a former Director-General and Cabinet Secretary of delivery and central agency at government departments in Australia.
"We need to proactively intervene to respond to a market failure," she said. "We are dealing with market failure here – something which our friends argue we should perpetuate. In contrast, I argue that quotas are the most effective market intervention in this case.
"I'm a member of the executive board of a global, multi-billion dollar organisation and I can tell you, effective interventions focus on measurable results within defined time-frames. And they address the causative issues."
Dr Andre Spicer, Professor of Organisational Behaviour at Cass Business School argued that not introducing quotas was itself a "political choice", and dismissed voluntary, self-imposed measures to try and improve diversity.
"Simply adding more objectives... adds a large amount of needless worry, concern and anxiety. It stretches the work day out... [and] people then start saying – because you only have 24 hours in the day – they start saying: 'Which are the actual things which I'm getting warned on and which are the things I can perhaps get away with?'
At the end of the debate, audience members cast their votes with those arguing in favour of quotas winning the backing of those gathered at the IfG.